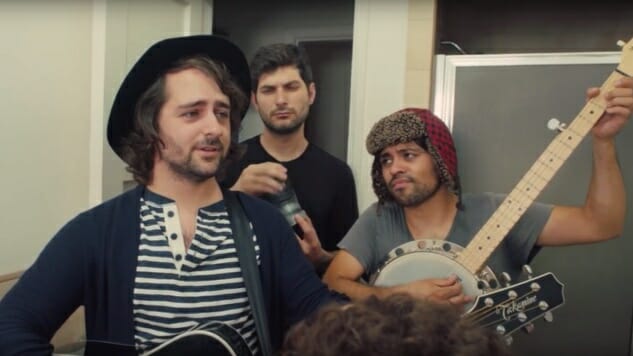 I just returned from the fifth annual SeriesFest in Denver. The TV festival brings together TV industry executives and TV creators (and journalists like myself) to showcase comedy, drama, unscripted and late-night shows, as well as screen premieres of shows that will soon air, like NBC's Bluff City Law, Starz' The Rook and WE TV's Jermaine Dupri docu-series Power, Influence & Hip Hop: The Remarkable Rise of So So Def. Celebrities on hand included Jimmy Smits, Jayne Atkinson, Emma Greenwell, Olivia Munn and Dupri, and schedule included a Stevie Wonder concert at Red Rocks with surprise guest Usher.
I caught several premieres, along with several blocks of pilots, and my favorite show was a collection of sketches from New York comedian Joe Kwaczala in the Late-Night block. Born of the 31 for 31 project Kwaczala released last year (31 sketch videos on his 31st birthday), Kwaczala is directed by Daniel J. Clark, whose documentary Behind the Curve about flat earthers is currently on Netflix.
Kwaczala curated some of those videos into a half-hour comedy show that was consistently funny and stood out among the wonderfully strange programming of the late-night block, where it unsurprisingly won Best Series.
Here are two of my favorite music-related sketches: