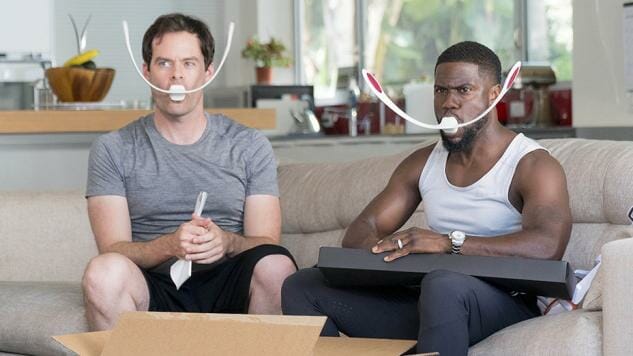 Imagine that: YouTube's actually good for something other than watching old music videos at 3 AM.
Kevin Hart's LOL Network is six episodes deep into the YouTube Original Series What the Fit, where Hart's joined by some of the biggest names in comedy and entertainment to try out different exercises. The latest episode, out today, sees Hart and Bill Hader (of SNL and HBO's Barry, of course) going through the paces on a variety of workout gear bought from TV commercials. Obviously the Shake Weight's in there, but if you want to learn all about the Facial Fitness Band and the Hawaii Chair from two of the funniest people alive today, watch the video below.
Previous episodes have featured Tiffany Haddish, Conan O'Brien, James Corden and Leslie Jones, and if you like to watch your comedians sweat while they're trying to be extemporaneously funny, it's certainly a show you might dig.