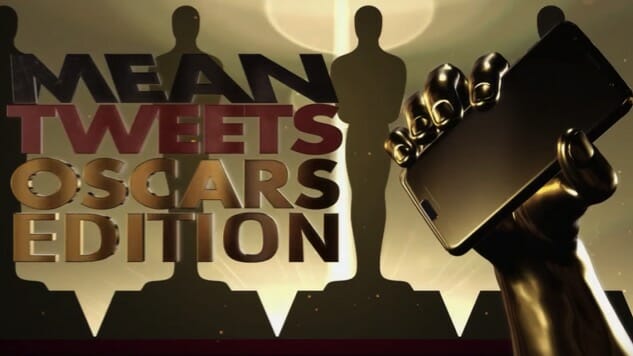 The latest edition of Jimmy Kimmel Live's recurring feature "Celebrities Read Mean Tweets" features a string of Hollywood heavyweights, as the host brought one of his signature bits with him to last night's Oscars. The concept is simple: celebrities react on screen to some of the harshest burns of them posted on Twitter.
Samuel Jackson confessed to having "resting fart face," and Lin-Manuel Miranda was visibly amused by a tweet saying he "looks like he's getting a 1996 NBC sitcom with his haircut." Miles Teller admitted to having "the face of a guy who would request Gangnam Style at a wedding where he doesn't know either the bride or the groom." Other highlights were Tilda Swinton's reaction to her dog-ppelganger, and Jeff Bridges' confirmation that he wears "pants a lot less than we think he does."
Watch the video above, and find more of Paste's 2017 Oscars coverage here.