Seth Meyers Takes "A Closer Look" at the Failed GOP Healthcare Bill
Images via NBC/YouTube
Comedy
Video
Seth Meyers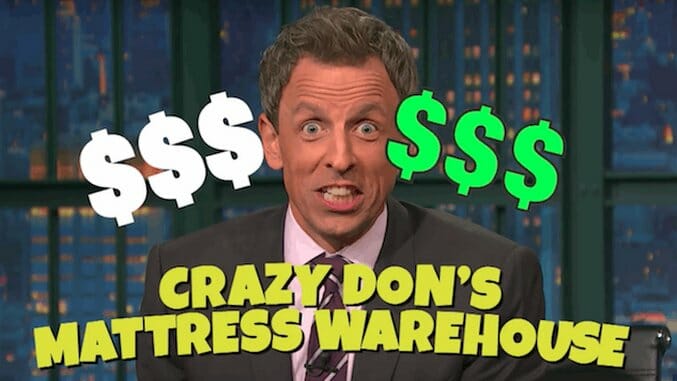 "That's right, the deals come out of his ears, the words come out of his mouth, but sadly the ideas this far only come out of his ass," jokes Seth Meyers in his latest "A Closer Look" segment about the failed GOP healthcare bill.
Meyers starts the clip by going over just how strange the last few weeks have been in political news, from Trump's undisclosed meeting with Putin to a congressman asking about the possibility of civilization on Mars. He then goes further into the president's empty promises, comparing him to an over-the-top mattress salesman.
While Trump is asking for credit for getting the bill as far as he did, Meyers hilariously points out the only thing he has done thus far is successfully increase the approval rating for Obamacare, which is quite the impressive feat.
Watch the full segment above.