Exclusive: Matt Kindt & David Rubín Reunite for Ether: The Disappearance of Violet Bell
The Third Volume of the Dark Horse Comics Fantasy Series Launches September 18th
Art by David Rubín
Comics
News
Dark Horse Comics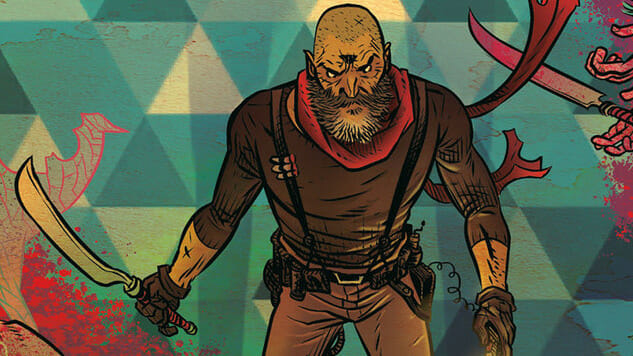 Writer Matt Kindt and artist David Rubín have both had fruitful careers at Dark Horse Comics, with the former creating the critically acclaimed Mindt MGMT and Dept. H and the latter contributing to Jeff Lemire's smash-hit Black Hammer universe. Together, Kindt and Rubín dreamt up Ether, the tale of a science-minded adventurer who finds himself plopped into a fantasy world, and today Paste can exclusively announce that the series will return for a third volume this September.
Ether: The Disappearance of Violet Bell finds portal-jumping protagonist Boone Dias tasked with tracking down the missing daughter of the imposing Faerie King. In one magical crime scene after another, Dias begins to uncover a bizarre interconnected web of assassin eggs, rancid pirates, ice deserts and "a room of immortal gods, desperate to finally be able to die," according to Dark Horse's press release.
Ether: The Disappearance of Violet Bell #1, the first of five issues, hits comic stores September 18th, sporting a variant cover from Paul Azaceta. Paste readers can find Rubín's standard cover below. For more on Dark Horse Comics, stay tuned to Paste.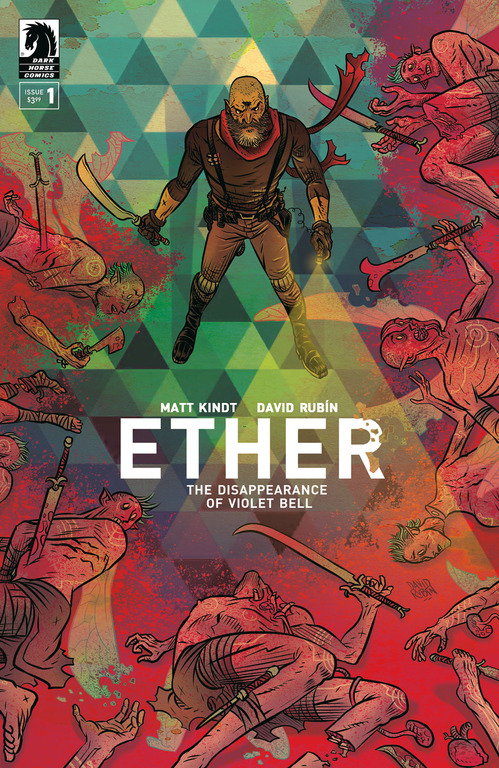 Ether: The Disappearance of Violet Bell #1 Cover Art by David Rubín