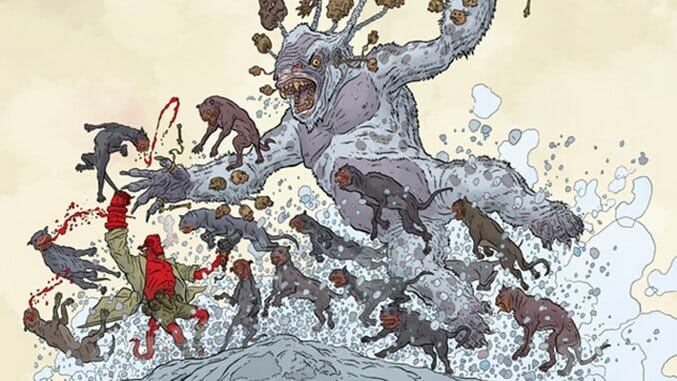 The last time artist extraordinaire Geof Darrow graced Mike Mignola's Hellboy universe was in 1997 with the Hellboy Christmas Special. Now the artist behind Shaolin Cowboy is offering his ridiculously detailed hand to January's Hellboy Winter Special with a variant and back cover. The art—a special order courtesy Fried Pie Comics—depicts Big Red duking it out with a monster who has an affinity for skulls and demonic pooches. The back cover displays a softer side of the former paranormal investigator, as he chills out (sorry) with some Emperor Penguins, a very lost canary and, um, a dragon—an interesting inclusion as a scaly beast led to the character's death and introduction to the underworld in Hellboy in Hell. Hellboy Winter Special debuts on January 25th. Dark Horse solicitation below.


Hellboy Winter Special
Writers: Mike Mignola, Scott Allie, Chris Roberson
Artists: Paul Grist, Christopher Mitten, Sebastian Fiumara, Dave Stewart, Bill Crabtree
Three weird tales show the world of Hellboy through the years, with Edward Grey appearing for the first time alongside Sarah Jewel, hero of the recent Rise of the Black Flame series in 1890s London. In 1980s New England, Hellboy, Abe Sapien and Liz Sherman set out on a simple search for some missing kids, and encounter a tormented spirit seeking to share its pain. And Paul Grist (Kane, Jack Staff) joins the team for a 1950s Hellboy story providing a glimpse of the next new title to debut in the Mignolaverse.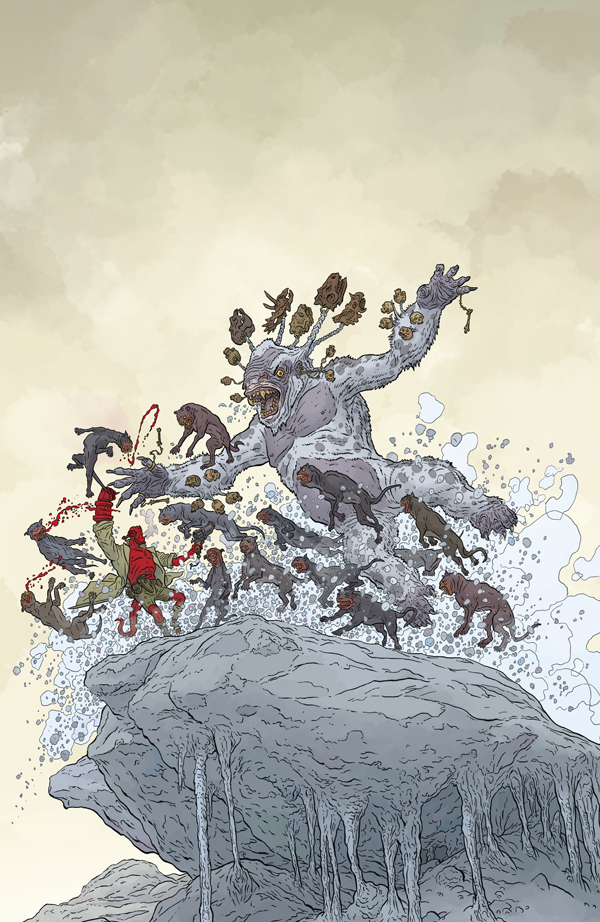 Hellboy Winter Special Variant Cover by Geof Darrow