Extended First Look: Patrick McHale & Gavin Fullerton's Bags (Or a Story Thereof)
The Over the Garden Wall Creator's Original Graphic Novel Hits Shelves in July 2019 via BOOM! Studios
Main Art by Gavin Fullerton
Comics
Features
Patrick McHale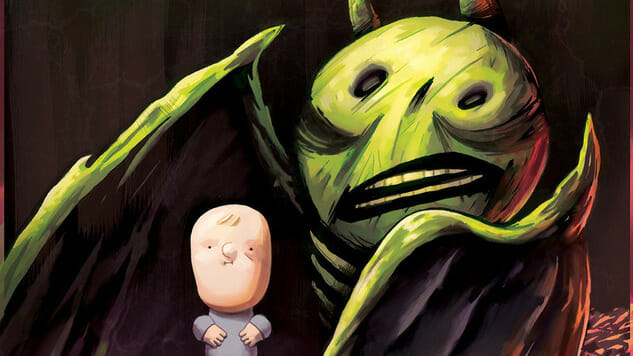 Last November, Paste broke the news that publisher BOOM! Studios had acquired the first original graphic novel from Patrick McHale, creator of the Emmy Award-winning Cartoon Network series Over The Garden Wall. Bags (Or a Story Thereof), inspired by a somewhat experimental prose tale from McHale, is adapted and illustrated by Gavin Fullerton (storyboard artist, Disney's Space Chickens in Space) with colors from Whitney Cogar (Steven Universe).
"Patrick's original short story comes to life with Gavin's stunning art and Whitney's classic colors as we follow a man who is shaken from his normal routine by a surprising and unexpected loss," BOOM! Studios Editor Shannon Watters said in a statement. "In the wake of the disappearance of his dog, John follows an increasingly erratic train of thought which leads down an unusual and dangerous path until it may be too late to find his way back."
Bags (Or a Story Thereof) hits stores and digital retailers July 17, 2019, but Paste has an extra-special treat for readers: an exclusive 10-page preview of Fullerton and Cogar's interior art. Find that teaser below, and keep your eyes on Paste in the coming months for more information on Bags (Or a Story Thereof.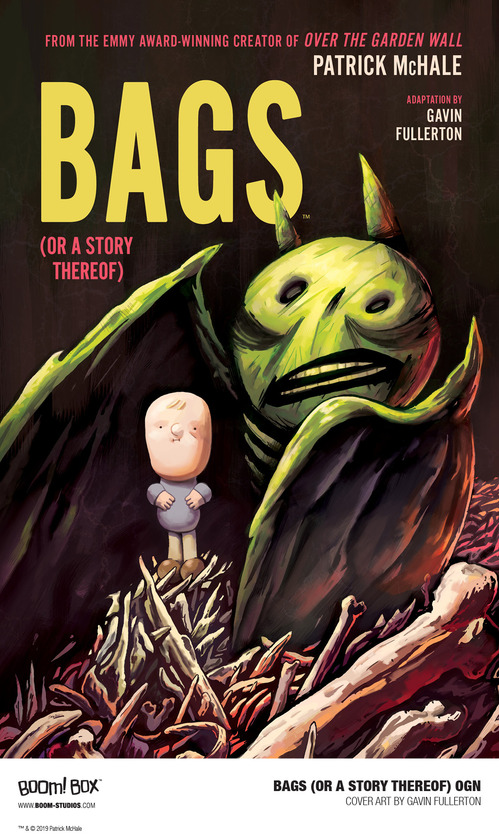 Bags (Or a Story Thereof) Cover Art by Gavin Fullerton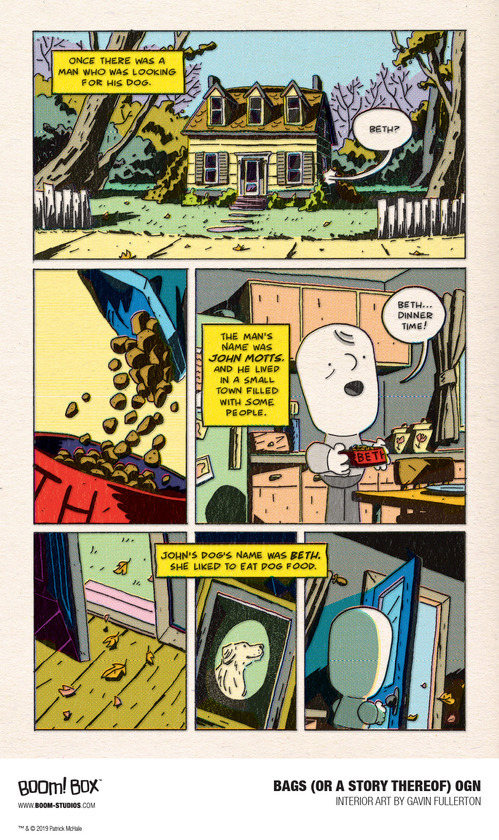 Bags (Or a Story Thereof) Interior Art by Gavin Fullerton & Whitney Cogar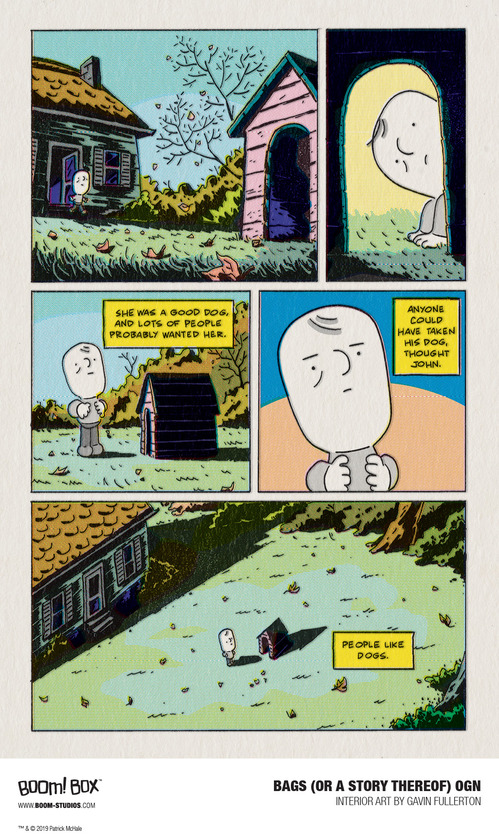 Bags (Or a Story Thereof) Interior Art by Gavin Fullerton & Whitney Cogar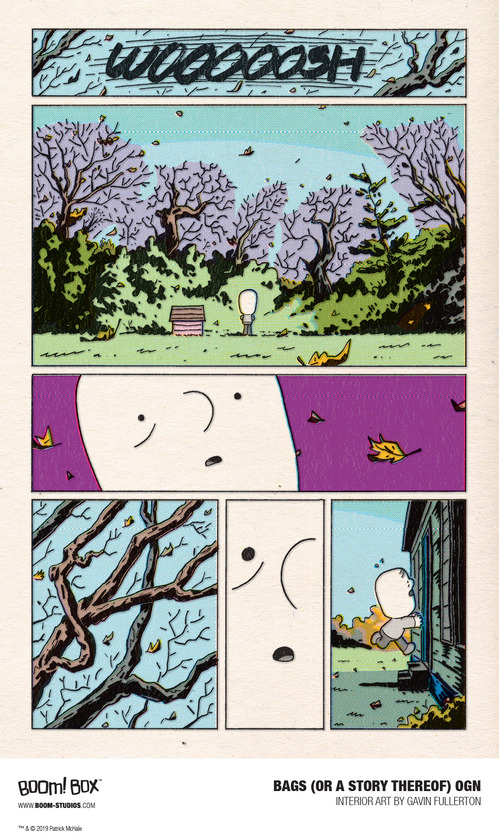 Bags (Or a Story Thereof) Interior Art by Gavin Fullerton & Whitney Cogar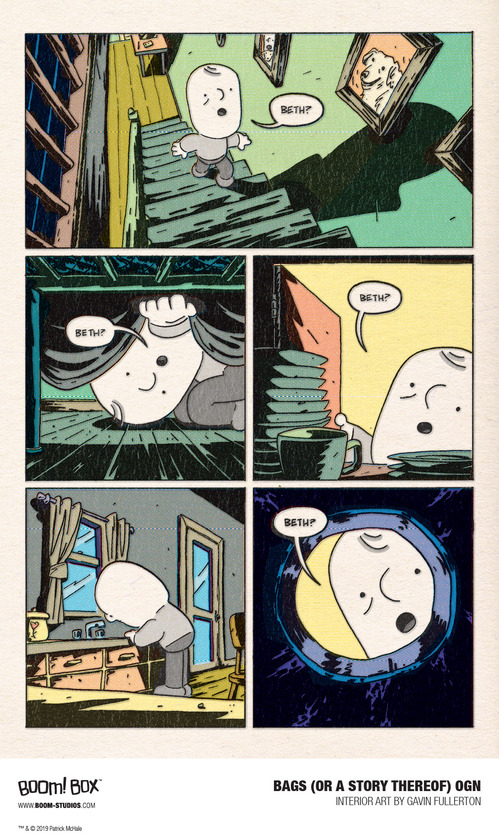 Bags (Or a Story Thereof) Interior Art by Gavin Fullerton & Whitney Cogar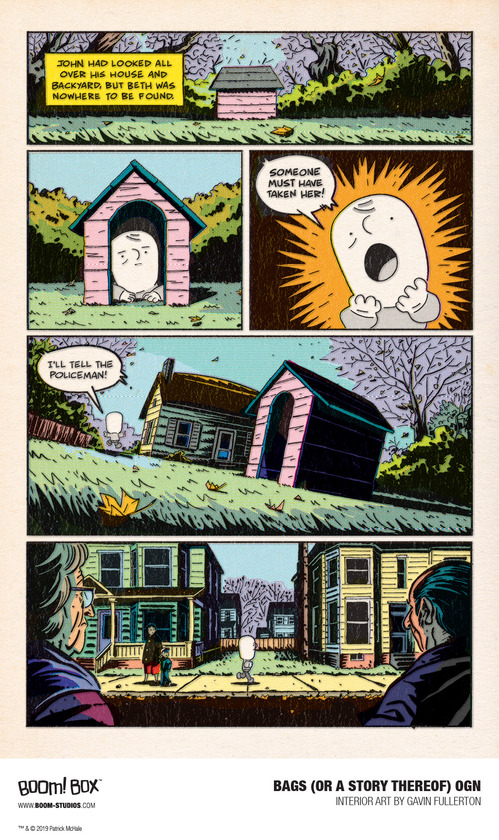 Bags (Or a Story Thereof) Interior Art by Gavin Fullerton & Whitney Cogar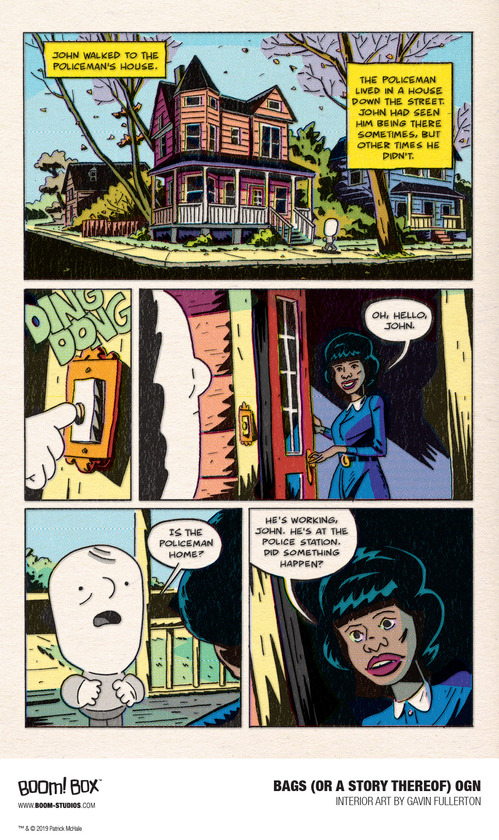 Bags (Or a Story Thereof) Interior Art by Gavin Fullerton & Whitney Cogar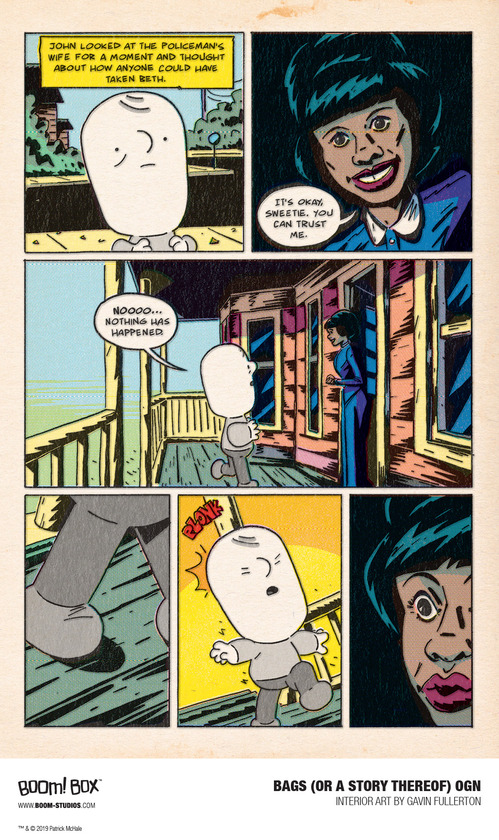 Bags (Or a Story Thereof) Interior Art by Gavin Fullerton & Whitney Cogar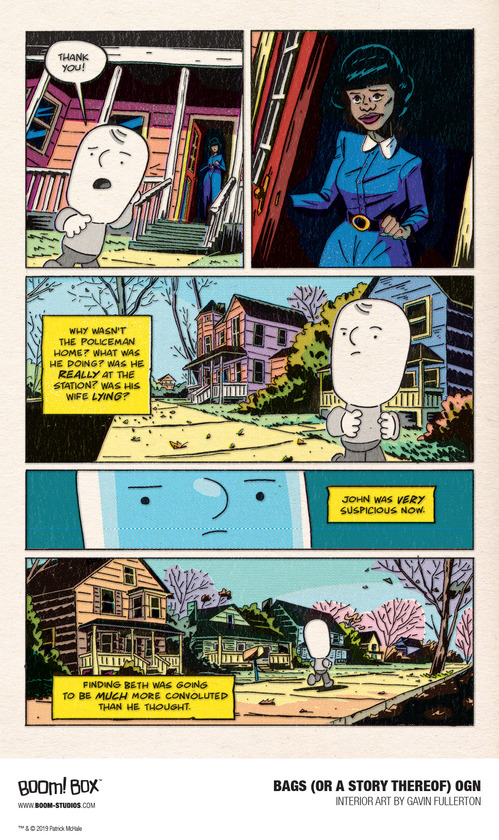 Bags (Or a Story Thereof) Interior Art by Gavin Fullerton & Whitney Cogar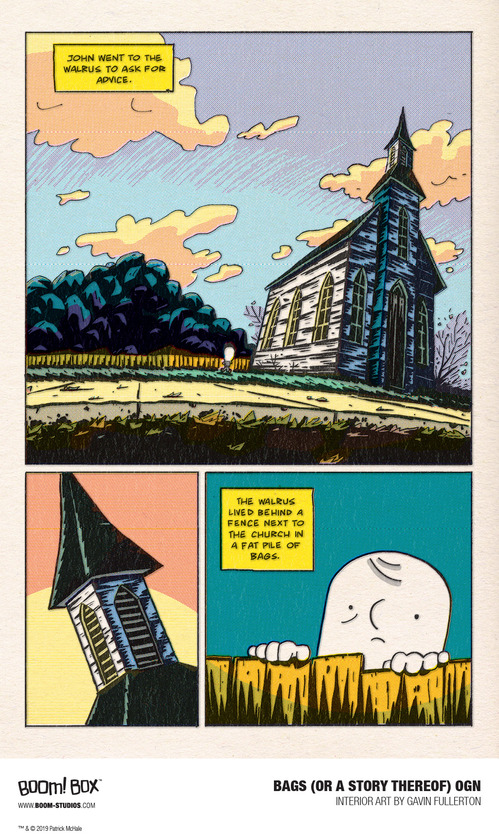 Bags (Or a Story Thereof) Interior Art by Gavin Fullerton & Whitney Cogar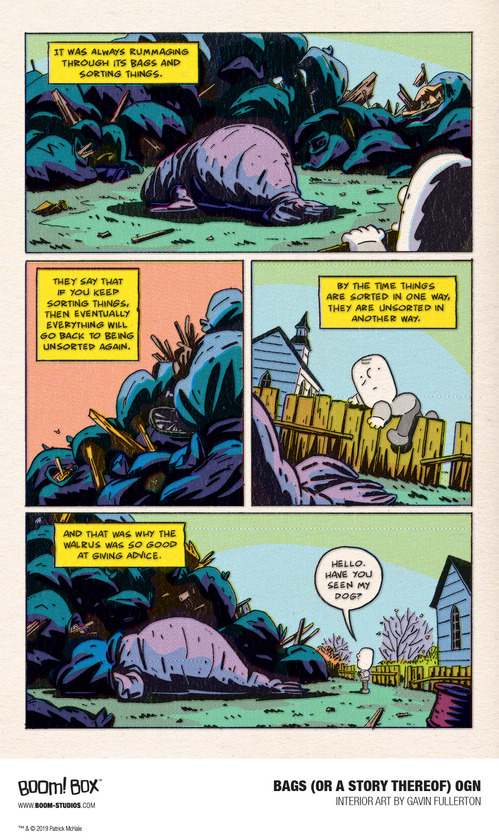 Bags (Or a Story Thereof) Interior Art by Gavin Fullerton & Whitney Cogar