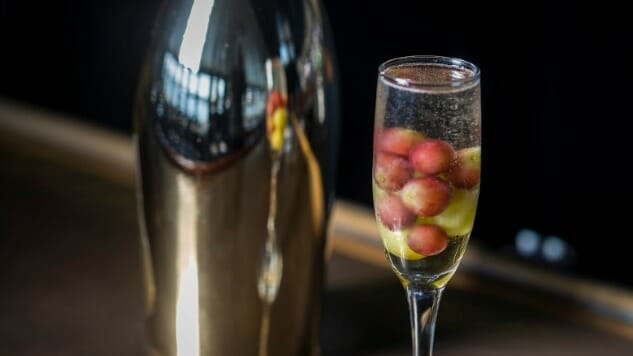 Thanksgiving is officially upon us, which means it's time to come up with some Thanksgiving cocktails. If you're the one hosting this year's festivities, a cocktail can be a nice way to greet your guests when they arrive, as well as a nice thing to have on hand once the meal is done and you're just enjoying each other's company.
If you're not quite sure what to make, we've rounded up a handful of great cocktails that are worth a sip, including the recipe for a Friendsgiving rum punch that you can make in a huge batch and enjoy all day long.
---
Bacardi Friendsgiving Rum Punch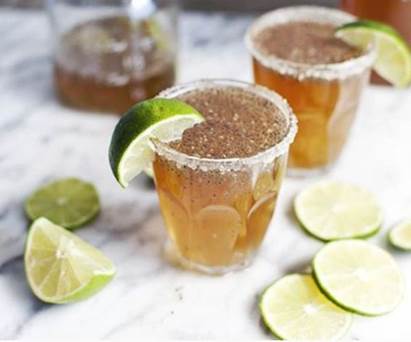 Ingredients
1 part BACARDÍ Gold rum
1 part BACARDÍ Superior rum
3 parts Apple Cider
2 parts lemonade (sweetened)
1 teaspoon of pumpkin pie spice
4 sticks of cinnamon (garnish)
1 apple cut into slices (garnish)
Directions: In a large punch bowl, combine all ingredients with an ice block. Garnish with cinnamon sticks and apple slices. Serve on the rocks.
---
Gingerbread Lemonade
Courtesy of Hudson's at Pier 81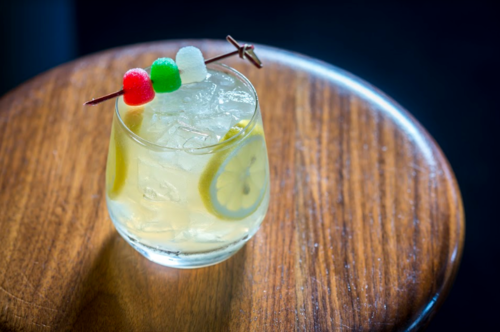 Ingredients
2 oz. Citron Vodka
1 oz. Ginger Bread Liquere
1 oz. Lemon Juice
1 oz. Simple Syrup
2 oz. Sprite
Lemon Wheel
Directions: Combine ingredients in a mixing glass and stir with ice. Pour over fresh ice and garnish with a lemon wheel.
---
Casa Vega's Mexican Coffee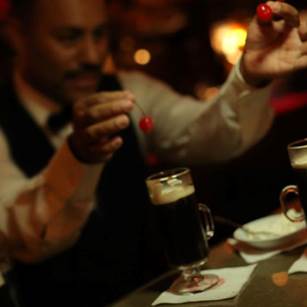 Ingredients
6 oz. coffee
1.5 oz. tequila
1.5 oz. Kahlua
Directions: Stir all ingredients together, top with fresh whipped cream, and sprinkle with cinnamon.
---
Co-Co-Co-Co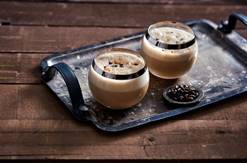 Ingredients
1.5 parts Absolut
.5 parts Crème de Cacao
1.5 parts espresso or strong coffee
1.5 parts coconut milk
.25 parts condensed milk
Directions: In a small saucepan (or in a milk frother), heat all ingredients except vodka. Add Absolut when piping hot and stir. Garnish with cacao nibs, toasted coconut, and fresh grated coconut.
---
Are We There Yet?
Courtesy of Hudson's at Pier 81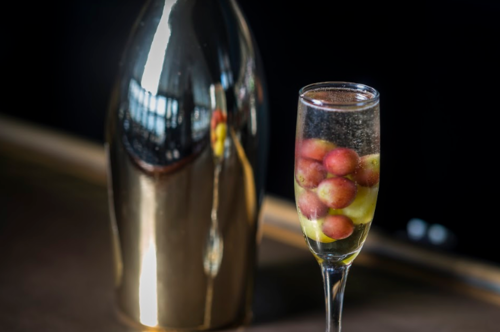 Ingredients:
House Champagne
1 oz. St. Germain
1 oz. Bombay Sapphire
Frozen Grapes
Directions: Add frozen grapes to a Champagne flute and layer St. Germain and gin over the fruit. Top with Champagne.
---