New Belgium Just Redesigned Fat Tire Amber Ale Into an Entirely Different Beer
Photos via New Belgium Brewing
Drink
Features
craft beer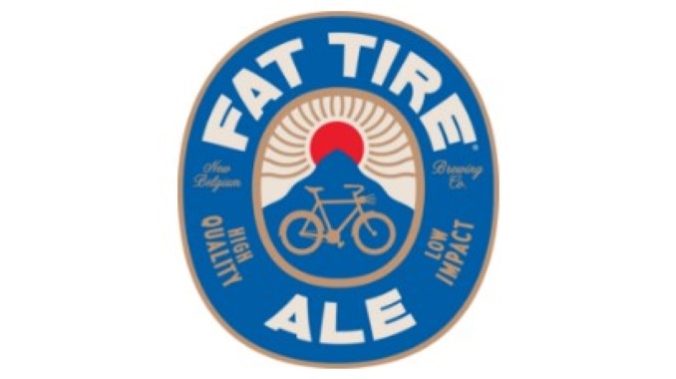 Edit: This story was originally published on Jan. 13, 2023. Today, New Belgium officially announced the new version of Fat Tire, which appears to be a golden or blonde ale in terms of style. Describing the can's contents as a "reimagined recipe," New Belgium says "the new Fat Tire Ale is easy drinking, with a medium body, crisp finish and deep gold color. The bright flavor profiles offers subtle caramel and floral aromas and light bitterness." The brewery goes on to say that drinkers "will clearly recognize the original Fat Tire flavor when tasting the new recipe," but also that "many are telling us they prefer the crisper, brighter version and feel excited for the change." Consumers should likely expect to see the new version hitting store shelves near them in the immediate future.
Pour one out, or go raid the grocery or package store while you still have a chance: Fans of New Belgium Brewing's iconic flagship Fat Tire will want to gather all of the beer they can get their hands on, as soon as possible, because Fat Tire's day of reckoning has finally come. After years of steady declines that saw the beer lose its flagship status in favor of the perpetually surging Voodoo Ranger line of IPAs, New Belgium has decided to take Fat Tire completely back to the drawing board. Shockingly, though, the Fat Tire revamp doesn't come in the form of a recipe tweak, or redesigned packaging, as the company has attempted in the past. Rather, Fat Tire has essentially been replaced by a new imposter instead—an entirely new beer, in a new style, with no warning or official rationale.
That's perhaps the oddest thing about this sudden Fat Tire development—the company has been completely mum about it, still presumably getting their ducks in a row for an official announcement. Cans of the newly redesigned Fat Tire have reportedly been hitting shelves in markets such as Colorado and Michigan, as described in this detailed piece from Good Beer Hunting. The company's social media accounts likewise haven't commented on the consternation, of fans posting photos of the new cans online, while the official New Belgium website still depicts the original version of Fat Tire Amber Ale. We should note that New Belgium's Instagram, however, has seemingly teased the upcoming announcement.
It sounds like even package store owners had no idea that the new version existed until it landed in their laps. Confusion and misinformation are running rampant, with a reddit thread claiming that the beer is now a lager, and others saying that it is now a golden ale or wheat ale.
@newbelgium Hey New Belgium. What exactly is this? Someone in a different market told me the style of Fat Tire has changed to a Pale Wheat and this is the new packaging. Is this a test? Your website does not reflect this (still shows the old packaging and Amber style) pic.twitter.com/WllkLDANCj

— Rob Lutter (@roblutter) January 11, 2023
It's not hard to understand why New Belgium thought some kind of action on Fat Tire had become a necessity. Since the flagship brand hit its production peak in 2016, it has been in steady and painful decline, having lost 52.2% of its volume in the years since. At the same time, the Voodoo Ranger line of IPAs completely supplanted Fat Tire in the company's beer hierarchy, exploding to become some of the country's biggest and most successful craft beer IPA brands. These gains actually offset the Fat Tire losses and then some—New Belgium's total volume of production has grown by 58% since Fat Tire Amber Ale began its decline in 2016, and the Voodoo Ranger lineup of IPAs alone grew by almost 30% in 2022 according to Good Beer Hunting. That's all the more impressive considering the horrendous year that the overall craft beer market was having, as it declined by roughly 7.9% Meanwhile, in terms of Fat Tire's place within the company, it went from making up roughly 43.2% of all New Belgium chain retail sales in 2016, to just 13.1% in 2022. In other words, the Fat Tire brand is a shadow of what it once was.
That decline is no doubt the rationale for abandoning more than 30 years (the beer launched in 1991) of an iconic amber ale recipe, but it's also why this move frankly makes little sense to me. Fat Tire has long since passed out of the spotlight, and its dwindling sales have made little impression on the overall financial health of the company. Put simply, New Belgium can afford for Fat Tire Amber Ale to become a niche product, consumed by that small shred of the beer-drinking population who still appreciate amber ale as a style. To turn the core "Fat Tire" brand into an entirely different beer style, on the other hand, seems to invite the dissolution of the brand entirely, by alienating whatever fans of the product are still out there.
It feels like a classic case of "who is this for?" Obviously, turning Fat Tire into some kind of golden ale—or a wheat ale, it's entirely unclear what's inside the can and reports have varied wildly—won't appeal to those who liked the classic amber ale version of the brand. That consumer surely won't be pleased to buy the newly redesigned can and find a different beer in there. The only other option, then, is that this new version of Fat Tire is designed to appeal to consumers who stopped drinking Fat Tire in the last six years, or never consumed it at all. In which case, why was the Fat Tire label and brand even necessary? What was stopping New Belgium from launching this same beer in a new label, while leaving the Fat Tire brand alone? How does the Fat Tire name help to sell a new golden ale, to people who don't place any particular value in the Fat Tire name? It's very difficult for me to picture the person who stopped drinking Fat Tire years ago, who is presumably supposed to see this new label and respond with "you son of a bitch, I'm in." On the other hand, it's very easy for me to picture a New Belgium consumer who has supported the brand for literal decades, reacting with heartbreak to Fat Tire Amber Ale being discontinued.
Marketing for the new Fat Tire, meanwhile, feels as if it will be largely ignoring the liquid in the cans—classic Big Business move, thanks Kirin—in favor of instead highlighting other aspects, namely the brand's environmental impact and status as the first nationally distributed beer brand to earn carbon neutral certification in the United States. Phrases such as "alternatively powered," "low impact" and "carbon neutral" adorn the can, hinting at the company's wider environmental goals, such as its pledge to operate on 100% renewable electricity by 2030. This is absolutely an admirable endeavor, but is it a true selling point for a newly redesigned beer? Does New Belgium really expect drinkers to be talking about carbon neutrality when they see that Fat Tire replaced its recipe of 30 years? Or will they be talking about the beer inside the can?
At some point, New Belgium will surely get around to actually announcing these changes to their onetime flagship, though one wonders why they would put it out into their home market without being prepared to respond to inquiries from customers. It certainly feels like the end of an era, no doubt hastened by the calculating, business-first focus installed by Japanese beverage mega-corp Kirin after it acquired New Belgium back in 2019. It's the culmination of what we were likewise writing about in 2019 when we detailed amber ale as an endangered beer style, as the death of Fat Tire will remove one of the only remaining large-scale amber ale brands. Concerningly, one of the others is the classic Bell's Amber Ale … another company acquired by Kirin at the end of 2021. The implication seems clear: Enjoy these brands while you can, because you never know when you'll wake up one morning to find that they're gone.
---
Jim Vorel is a Paste staff writer and resident liquor geek. You can follow him on Twitter for more drink writing.