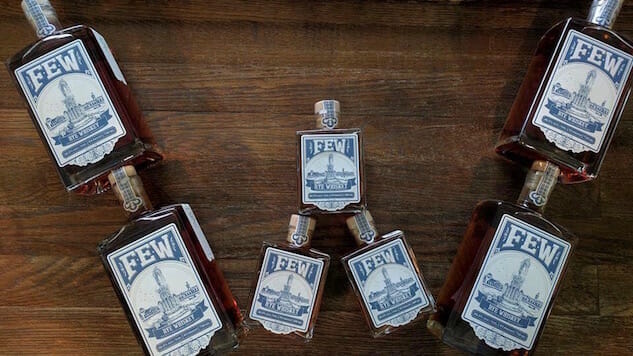 Since the start of the decade, rye whiskey has revived from an almost moribund spirit to America's esteemed, if second-favorite whiskey. Much of that status was driven by the mixology boom, but plenty of newcomers discovered the virtues of a tumbler of rye, taken neat or on the rocks and outside of cocktails.
From the small distiller's point of view, rye whiskey had the added virtue of not being bourbon, i.e. a space not dominated by the big whiskey companies. The demand for rye whiskey rose so rapidly that it caught the big distillers flat-footed, and for a while even basic offerings like Old Overholt were sometimes in short supply, giving little producers space to grow.
Drinkers with a little discernment know that many "hand-bottled, craft rye whiskeys" are actually sourced from MGP, an industrial distillery based in Indiana. Yet several micro-distilleries chose to carve out a niche by producing their own in-house rye whiskey, some of them reviving styles that disappeared decades ago. Here are five craft ryes to satiate your thirst for the spirit.
Catoctin Creek 92 Proof Roundstone Rye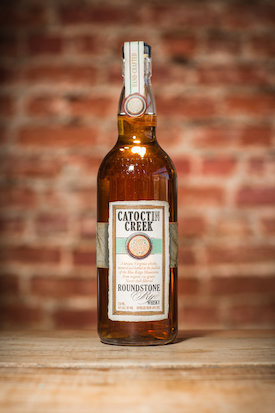 Northern Virginia-based Catoctin Creek had already built a fan base among locals and with rye whiskey enthusiasts with their two year old, 80 proof, 100% rye whiskey. They aged their spirit in Minnesota-grown white oak, noted for a tighter wood grain which moderately restricts the absorption of flavors from the oak. The result was a grain-forward, spicy whiskey that they have now taken up a notch by releasing a stronger 92 proof version.
---
Dad's Hat Rye Straight Rye Whiskey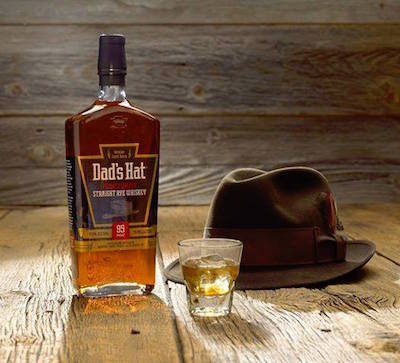 This outfit from outside Philadelphia is focused on just one thing: reviving Pennsylvania-style rye whiskey. That style was based on a mash bill using no corn, but instead relying on rye, malted rye, and malted barley. For the last couple of years, Dad's Hat has been releasing progressively older versions of its straight rye, and those are seriously worth looking out for. This year saw a three-year-old and a Bottled-in-Bond four-year-old.
---
FEW Spirits Rye Whiskey
Chicago's FEW Spirits is one of the better established micro-distilleries around, as well as one of craft whiskey's "Four Kings," a group of small distillers who have collaborated on an annual joint blend for the last few years. FEW's rye serves as a good benchmark for what to expect from a craft rye today: it's about three years old; like Catoctin Creek, it is aged in Minnesota oak; and it's based on a 70% rye mash bill.
---
Stein Distillery 5-Year-Old Ram Rye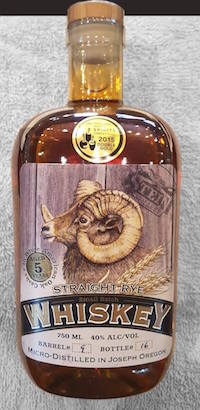 One of the sourced brands that bourbon connoisseurs quietly pursue (and try to avoid drawing attention to) is Black Maple Hill. That brand also has a rye whiskey, sourced from Oregon's Stein Distillery. Stein, in turn, released a mature, five-year-old version of their Ram Rye just this year. If you can, it's best to go straight to the source.
---
Wigle Organic Straight Monongahela Rye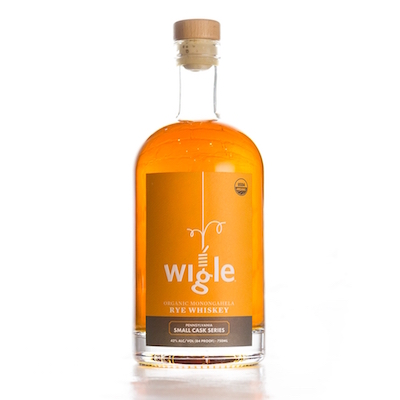 Some people insist upon organic booze, but even if you don't, Pittsburg's Wigle has brought together some worthy elements in their Monongahela Rye. It's a three-year-old, made from a 65% rye mash bill, and draws on stock aged in mid-sized 30 gallon and full-size 53 gallon barrels, as opposed to the smaller barrels often used in craft whiskeys.
---