Finding the right gift can be such a pain the butt, especially when it comes to family members. Cracking the enigma of what your relatives really want is often next to impossible, and let's face it – who has the time? That's why booze is such a good gift. Almost everyone likes to drink, and if they don't, the odds are they will have guests who do. We happen to be living in a golden era of spirits (especially whiskey), and the holiday season often arrives with special packaging, limited editions, and generally a reason to splurge. So here's our Holiday Spirits Gift Guide, specially tailored to the quirks and preferences of everyone's uniquely eccentric family and friends. Happy holidays, and happy drinking.
Forty Creek Confederation Oak Reserve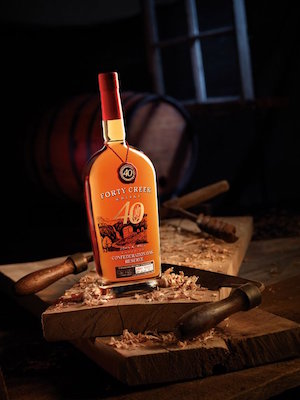 For the bourbon snob who thinks Canadian whisky isn't worth the label stuck on the bottle: Many bourbon drinkers won't even look at a bottle of Canadian whisky, let alone drink from it. But these fools are missing out, and need to be schooled. There are some seriously good expressions from tried and true brands these days. Both Crown Royal's Hand Selected Barrel ($55) and Forty Creek's Confederation Oak Reserve ($64.99) are delicious in different ways. The Hand Selected Barrel is Crown Royal's Coffey Rye recipe (one of the 50 base whiskies that go into a bottle of CR Deluxe), while the Confederation Oak is a blend of whiskies aged in Canadian oak instead of American white oak, making it a uniquely Canuck creation.
---
Our/Vodka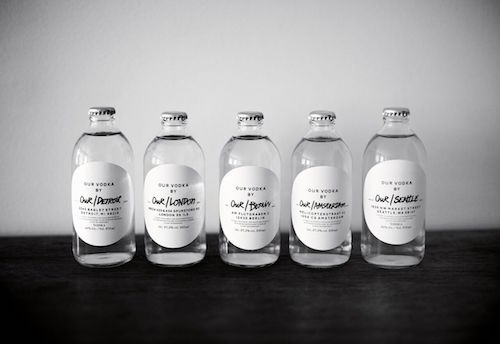 For the person who will only eat and drink organic and/or locally sourced products: Is attaching Whole Foods values to booze taking things a little too far? Perhaps, but there are options out there for those so inclined. Minnesota's Prairie Organic Spirits ($15-$20) produces gin and vodka distilled from organic grains harvested from local farms – the gin in particular is lovely, a lightly floral but distinctly dry spirit. Also, Our/Vodka ($20) takes the concept of "local" to a new level by building micro-distilleries in various cities (Seattle, Detroit, London, Berlin, Amsterdam, and more to come), and using local grains to produce the vodka, ensuring that each expression tastes just a bit different. It also comes in a cool looking small glass bottle with a metal bottle cap.
---
Cooper Spirits Lock Stock & Barrel

Photo via FindEatDrink
For the rich uncle who doesn't know a damn thing about whiskey but will only drink bottles over $100: You want to stay on this relative's good side – after all, there's a chance you could be included in his inheritance, even though you're not directly related. So indulge his vanity and get him a bottle of Cooper Spirits Lock Stock & Barrel 13 Year Old Rye ($120). This sourced (most likely from Canada), 100% straight rye comes in a sleek black bottle, and is spicy, rich, and complex. Some people argue that it's overpriced, but therein lies the beauty of this gift – if your uncle can figure out how to use the Google, he'll realize how much you threw down and you'll be assured a lucrative place in his will.
---
Maker's Mark Cask Strength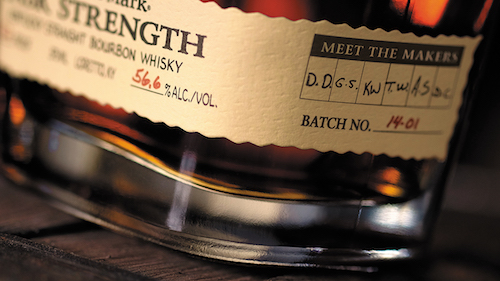 For the grandmother who will only sip a half-ounce pour at a time but is really fun when she gets tipsy: There's a reason why rapping grannies are so popular – they're hilarious. But it's hard to get Granny drunk these days, considering how little she'll let you pour into her crystal tumbler. Maker's Mark Cask Strength ($50-$60) and Glenlivet Nadurra ($80 – $90) are two excellent high-proof, cask-strength whiskies that should get Granny rapping in no time. The Maker's Mark is bourbon on steroids; still that delicious Maker's caramel and cherry smoothness you expect, with an added kick at somewhere between 108 and 114 proof. As for the Glenlivet, two to look out for in the Nadurra range are the fruity Oloroso Matured and the smoky Peated Whisky Cask Finish (this one is new for 2015), both at around 120 proof.
---
Powers John's Lane
For the sister who only drinks whiskey if it's a shot of Jameson slammed down next to a Budweiser: If you aren't aware by now, there's a lot going on with Irish whiskey. No disrespect to your local dive bar where bottles of Paddy and Jameson are the only ones not gathering dust on the shelves, but you can use this holiday as an opportunity to educate your sister and refine her whiskey palate. Get her a bottle of Teeling Irish Whiskey ($40), a crafty Dublin upstart that is currently sourcing its excellent, smooth liquid and releasing it in small batches (the actual distillery began operating recently and will be producing in a few years). Or get something from one of the big boys of Irish whiskey, like a bottle of Powers John's Lane ($60), a lightly sweet, 12-year-old whiskey that is probably the finest expression you've had from this venerated brand.
---
Rekorderlig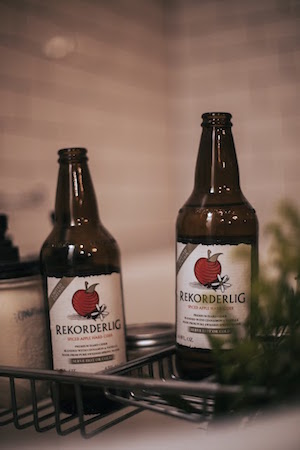 For the brother who embarrasses you by ordering Woodchuck Cider every time you go to a bar: Seriously, bro, hard cider? Well, sure, why not, if it's the right one. Help your brother let go of the Woodchuck by introducing him to Rekorderlig ($5/bottle), a Swedish hard cider that can be served hot or cold. Bursts of vanilla and spice complement the base apple flavor nicely, making this a likely cold weather holiday favorite. There are some other flavors as well, like passion fruit and strawberry-lime, but maybe leave those for the summer.
---
Few Anguish & Regret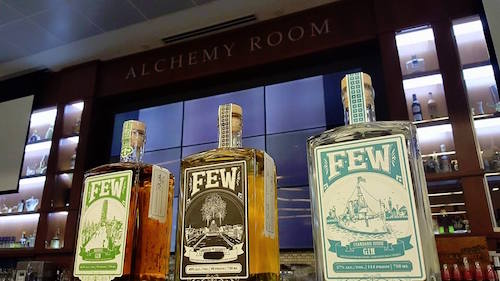 For the whiskey snob cousin who thinks all other spirits are inferior: We all know the type; in fact, some of you reading this (or writing this) are the type. But why not use your holiday gifting to blow a mind or two? Pick up a bottle of FEW Spirits' Anguish & Regret, their weird but delicious take on malort, a Swedish liqueur that's really popular in Chicago (even though it's kind of gross). Anguish & Regret is FEW's take on the spirit; they infuse a neutral grain with Moroccan spices but add no sugar. The result is bitter, spicy, and weird but not entirely unpleasant (the distillery encourages you to think of it as a sugar-less Chartreuse), a modern take on a classic.
---
Courvoisier XO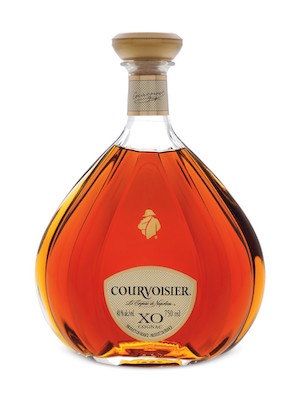 For the wine snob stepfather who still talks about the movie Sideways and merlot: Courvoisier is about to undergo a big rebranding/redesign that will emphasize its Parisian heritage, so now is a good time to pick up a bottle with the old packaging for the stepdad who's wary of change. If he's Cool Stepdad, get him a bottle of the XO – it's well worth the $120-$150 you will spend on this fruit-forward, easy sipping blend of 20-35 year old cognacs. If he's Dick Stepdad, stick with the $35 VS – still good, but sends a message.
---
Patron Silver 1 Liter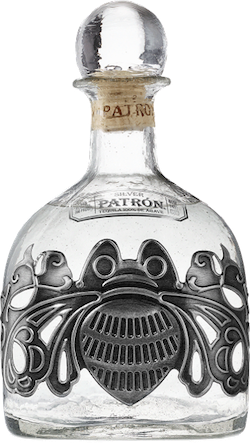 For the mom who still orders tequila shots on the rare occasion you go to a bar together: I dare you to drink a shot of the Patron Silver 1 Liter specially designed 2015 bottle ($76), Mom. Seriously, don't do it. Sip this fine tequila that comes in an elegant pewter bee logo adorned bottle, maybe make some margaritas with it if you have to… okay, fine, you gave birth to me, you can do a shot. But please display this prominently on the home bar.
---
Studebaker's Old Fashioned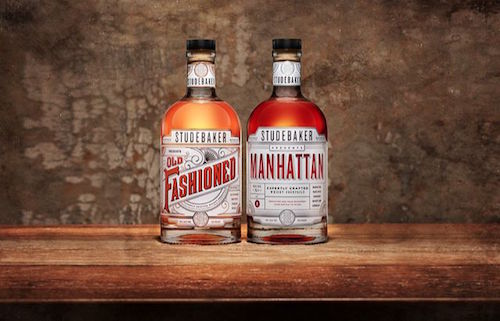 For the reluctant whiskey drinker: You've heard all the excuses before – "I don't really like whiskey, it's too harsh, it burns my throat, it gives me a headache." Enough already, let's see what we can do here. Have this delicate flower try The Smoky Earl from Owl's Brew ($17). This tea-infused, slightly sweet liquid is meant to be paired with The Black Grouse, a peaty blended scotch from The Famous Grouse. If smoke flavors are not your thing, go for Studebaker's pre-bottled cocktails ($25) – the Old Fashioned or the Manhattan. This takes all the mystery out of making a drink; just pour over ice and serve. Pre-bottled cocktails are always a questionable choice, but if you want to go this route, these are good options and are pretty low in alcohol at around 60 proof.
---