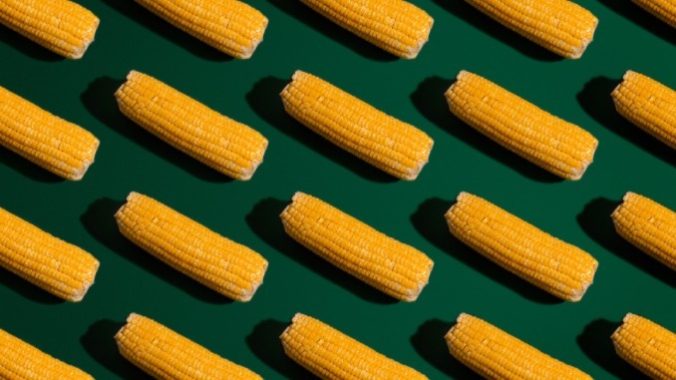 The days of the summer BBQ are upon us, and that means it's time to fire up our grills and venture to the butcher shop (or mushroom shop, if you don't partake in the meat-eating rituals of summer BBQ). But that doesn't mean that the main courses have to steal the show. In fact, in my mind, the side dishes are the reason we're really there in the first place. I've ranked some of the classic BBQ side dishes I grew up on in the Midwest and the South U.S., starting with my least favorite and working my way down to the sides I could eat as a main course. Of course, you may disagree with some of my rankings, but we all know I'm at least right about the number-one slot.
---
10. Onion Rings
I'm sorry, but why? Onion rings belong squarely in fast food territory, so I don't know why anyone would want to add them to a BBQ lineup. It's hot out… can't we just have fresh onions? Why do we need to batter and fry them so they're piping hot for ten minutes and then soggy for the rest of the party? If you bring onion rings to a BBQ I'm throwing, you're automatically on dish duty.
---
9. Baked Beans
Baked beans are delicious in theory and usually mediocre in practice. The sauce is somehow always too sweet, even when the person who brought them claims they "aren't sweet at all." (I know you added ketchup to these beans, Brenda!) I'll always take a spoonful or two, but I'm always left with more than I want to eat. 
---
8. Coleslaw
This ranking is highly dependent on the nature of the coleslaw in question. The typical creamy stuff that looks like it's sitting in a bath of warm milk after an hour outside? It's lucky it didn't rank even worse on this list. But the fresh, dairy product-free slaw that highlights crunchy vegetables in a light, acidic dressing? That kind of coleslaw could easily snag the top spot.
---
7. Mac and Cheese
I know I'm going to get hate for this one, but it's true: Mac and cheese is usually just okay at a summer BBQ. Don't get me wrong—I love mac and cheese. I just don't want a hot, cheesy side dish in the middle of the summer. This may be a hot take, but when it comes to BBQ dishes, if it wasn't cooked on the grill, it should be cold, and that's where mac and cheese misses the mark.
---
6. Corn on the Cob
Corn on the cob is at its best when it's transformed into flavorful elote (or at least just smothered in herbs and seasonings). It's not my absolute favorite BBQ side dish, but it does feel indispensable. Did you really throw a BBQ if there wasn't corn there? But this comes with a caveat: It's mandatory that corn on the cob is served with extra butter.
---
5. Biscuits
Carbs are an important part of any meal, and a summer BBQ situation is no exception. I don't know what to tell you if you don't like biscuits. It's bread in one of its most glorious forms. The only reason biscuits don't rank higher on this list is because, in my opinion, they should be an essential part of every meal, whereas some of the carbs we'll touch on later seem to be unique to BBQs.
---
4. Collard Greens
We could all stand to get more greens into our diets, and eating collard greens is one of the most delicious ways to do just that. This is my one major exception to the no-hot-foods-from-the-stove-at-a-BBQ rule, and I will always stand by that. I personally love collard greens that have been cooked down with pork or ham in the classic Southern style, but I've also had top-notch vegan collard greens too.
---
3. Cornbread
Yes, biscuits are delicious, but cornbread may just be better. Something about the crumbly texture seems to work so well with grilled meats. Plain cornbread is always a solid choice, but a spicy jalapeño-spiked cornbread is even better.
---
2. Potato Salad
I love all kinds of salads, but it's hard to beat the pure, unadulterated pleasure I get from seeing a bowl of potato salad at a function. It's filling, it's crunchy, it's potatoes but cold. I feel like potato salad was literally created with me in mind. While I'll always love a good old mayo-doused potato salad as much as the next Midwesterner, I'm also a big fan of more flavorful but less creamy mustard-dressed potato salads.
---
1. Macaroni Salad
As much as I love potato salad, it can simply never beat out pasta salad of any kind, including macaroni salad. Macaroni allows me to enjoy a salad while still ensuring that I meet my (high) daily pasta quota. The best macaroni salads have plenty of crunch.
---
Samantha Maxwell is a food writer and editor based in Boston. Follow her on Twitter at @samseating.