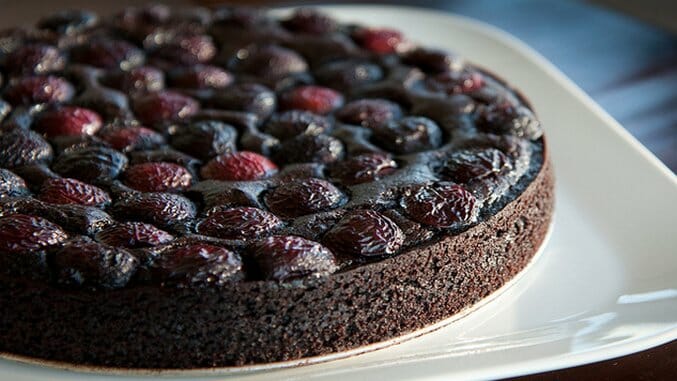 It's that time of year when boxes of matzo line supermarket shelves, when food websites come out with list after list of ways to make matzo more palatable. It's that time when Jews resign themselves to a week without bread or cake or beer … or any leavened goodness.
But what do you do when your insides have rebelled and you can't bear the sight of another dry, stale, flat-as-a-pre-Magellan-Earth piece of matzo? You get back to the basics, of course!
As hard as it might be to believe for those of us addicted to bread and pasta, which is not allowed, it's possible to have a satisfying meal without wheat. Here are some foods that will make you tuck in and forget the missing carbs.
Brisket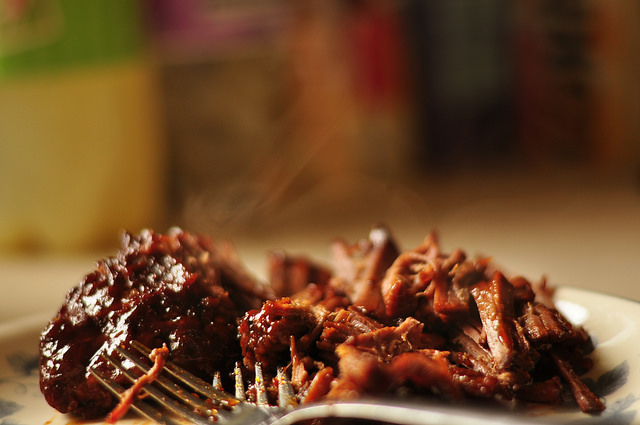 What would Passover be without brisket? Cooking it takes all day, but when it's all over, you'll have tender meat that will be delicious that day and for leftover brisket sandwiches.
Everyone has their own way of making a brisket, but for the best results, cook the meat in advance and store it overnight in the fridge. It will taste even better the next day. Try this recipe that is sure to please even the pickiest customer.
Roasted Chicken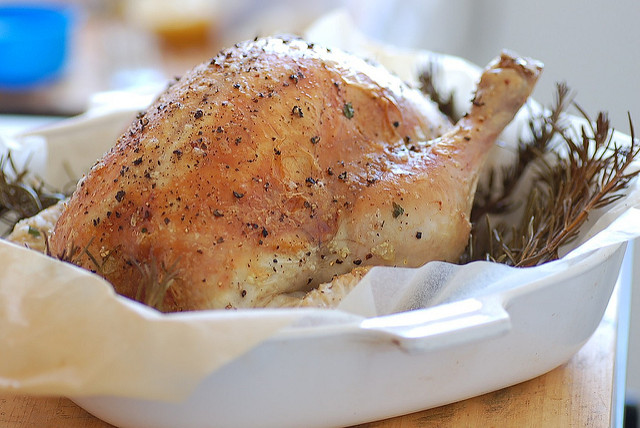 Roasted chicken is the ultimate comfort food. The best ones drip with juice and are surrounded by a sea of vegetables. All you need are some spices, a roasting pan, and an oven. In fact, you don't even need a roasting pan — a large cast iron skillet or even a pie plate will do.
There are many roast chicken recipes out there, but I recommend going beyond the traditional with this one that involves Middle Eastern flavors.
Fish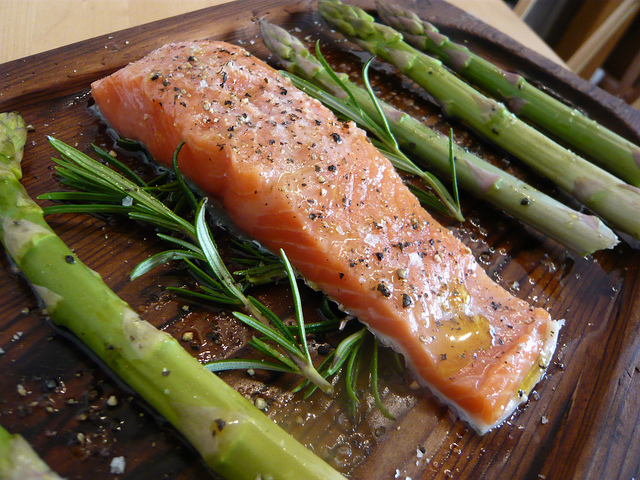 Not a meat eater but not a vegetarian? Then fish is for you! Not to mention, fish cooks quickly, making it perfect for a mid-week meal after a long day at work. Season a fillet with some salt and pepper, add a touch of lemon, or serve it covered in a rich sauce. There is no limit to what you can do.
This pistachio-crusted salmon takes just five minutes to prep and 15 minutes to roast.
Quinoa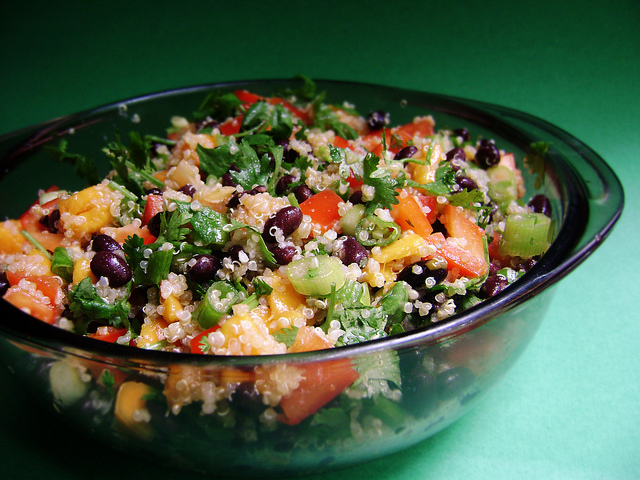 For Ashkenazi Jews, certain foods that fall under the "kitniyot" designation are forbidden during Passover. These foods include rice, peas, lentils, beans, corn, and other legumes. For vegetarians, this can make it hard to eat enough protein during the eight days of Passover (or seven in Israel).
In recent years, quinoa has surged in popularity in the West as a protein-rich alternative to meat and grains, and most Jews consider quinoa kosher for Passover. A vegetable and quinoa salad is a delicious and healthy way to get both your protein and your vegetables.
Potato Kugel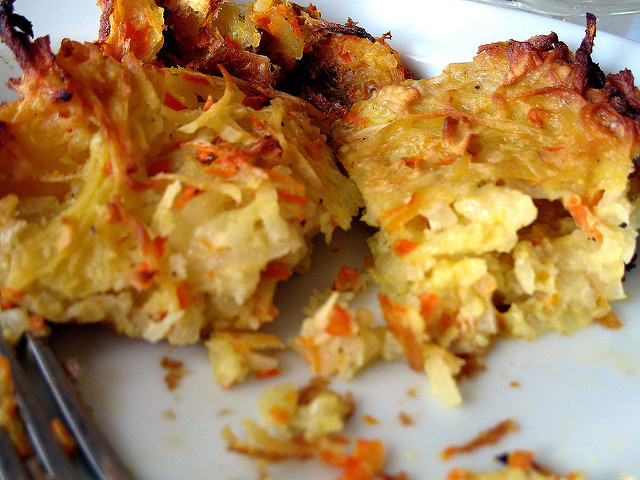 Noodles are off-limits, but potatoes are still on the table and just as tasty. Like brisket, potato kugel is one of those dishes where no one can agree on the exact technique. But however you make it, potato kugel is sure to be a crowd please. Try this recipe in a cast iron skillet or a casserole dish.
Salad
Salad is the obvious way to avoid matzo. Throw a bunch of vegetables together, top it with a simple dressing, et voila, you have a colorful and healthy side dish. But if you're anything like me the lettuce that is sitting in your fridge is wilted and tasteless and you just can't bring yourself to eat it. Instead, go to the grocery store, buy some cabbage, and make this cabbage salad. It can be served cold or at room temperature, and takes approximately fifteen minutes of effort.
Macaroons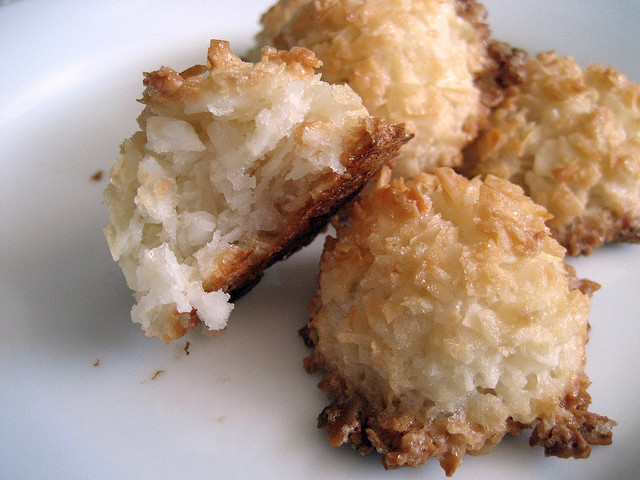 Dessert doesn't have to go out the window during Passover. Instead of cookies, opt for coconut macaroons. The basic ingredients are eggs, coconut, and sugar, but there are a variety of ways to make them, including dipping them in chocolate and folding in fruit. Toast the coconut first to give the cookies some crunch and a deeper flavor. Whisk the egg whites to make them meringue-like. The possibilities are endless.
Flourless Chocolate Cake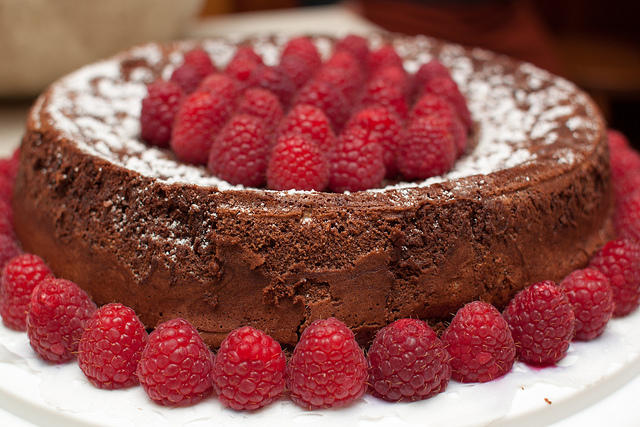 Chocolate cake sans flour is dense, rich, chocolately goodness. Have a chocolaholic in your house? This one's for them. Like macaroons, the basic recipe is pretty straightforward, but how you add onto it is up to you. Citrus zest, coffee powder, and cayenne are all options for personalizing your flourless chocolate cake.
Charoset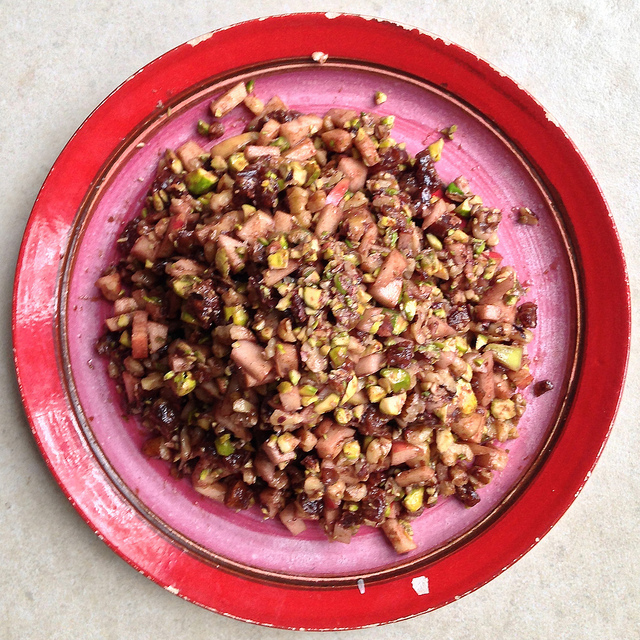 A healthier alternative to the cakes and cookies is charoset, the fruit and nut dessert that is traditional at the Passover Seder. There is no cooking involved, just chopping and mixing. Charoset can be chunky or smooth, and can include any combination of applies, walnuts, wine, figs, coconut and more. Try one of these charoset recipes and then come up with your own.
Sephardic Dishes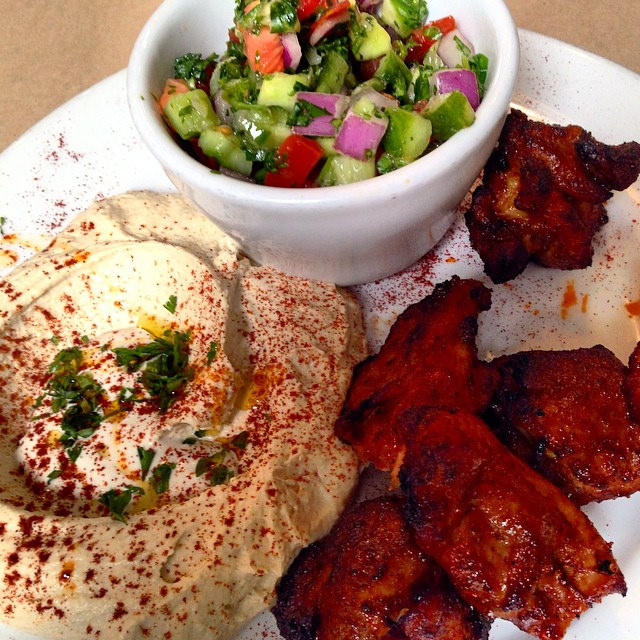 Sephardic Jews are traditionally descended from the Middle East, North Africa, Spain and Portugal, and traditional Sephardic food reflects these Mediterranean roots. Food we typically associate with the Middle East, including dried fruit, dates, cumin, and cilantro are common in Sephardic cuisine. One explanation for this could be the weather. Ashkenzai recipes feature heavy, rib-sticking dishes you would need to survive a cold, harsh winter. Sephardic recipes stick to lighter, colorful foods found in sunny, warm climates.
Unlike the Ashkenazi, the Sephardim typically eat the kitniyot foods that are banned in Ashkenazi communities. If you're not strict about kitniyot at Passover, try a Sephardic rice dish. Otherwise a light Israeli salad is perfect for this spring holiday.
Asha Sundararaman is a freelance writer, photographer based in Oakland, California. When she's not writing about food, she can be found in her kitchen blending the flavors of her Southern and Indian roots.
Photos by Andrew Rivett CC BY, Jules CC BY, Tim Hoggarth CC BY-SA, Jessica Spengler CC BY, Tomatoes and Friends CC BY, Karen CC BY, Saaleha Bamjee CC BY-SA, Stacy Spensley CC BY, Tim Sackton CC BY-SA, Bart Everson CC BY, and Mighty Travels CC BY