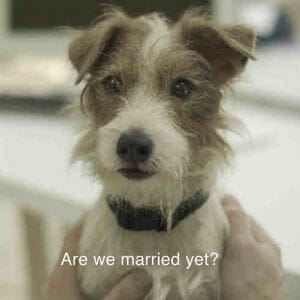 Behind every great man there's a dog (that's how the saying goes, right?). Regardless, dogs have been a mainstay in popular culture for as long as one can remember. Beginning with literature and growing to television and movies, over the years audiences have grown overly attached to a select number of canines, some which have even spawned just as much, if not more pathos in the audience than their human counterparts. Today we celebrate man's best friend by counting down our 15 favorite dogs in popular culture.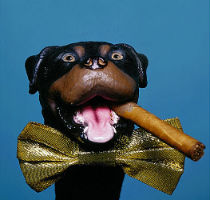 15. Triumph, the Insult Comic Dog
Making his debut on The Tonight Show with Conan O'Brien in 1997, Robert Smigel's Triumph, the Insult Comic Dog has enjoyed a long career of, you guessed it, insulting various celebrities with his signature Eastern European accent. Keeping celebrities honest and in check, we can only hope that Triumph remains around to continue poking fun at people that make lots of money.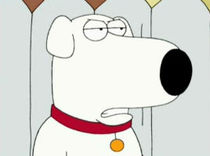 14. Brian from Family Guy
Arguably the most Seth MacFarlane-like Seth MacFarlane character is the cynical, substance-abusing and overly liberal dog that rounds out the Family Guy crew, if only for his flaws. His supposed intelligence goes ironically hand-in-hand with his lack of writing skills that successfully bring Brian down to a relatable level.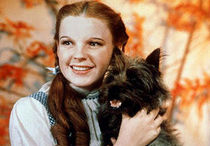 13. Toto from The Wizard of Oz
The best experiences in life often come when shared with close friends, human or otherwise. Lucky for Dorothy, the main character in L. Frank Baum's Oz series, she has the company of trusty Toto, who proves to be a helpful companion when traveling to world's unknown on more than one occasion.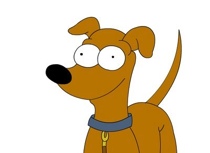 12. Santa's Little Helper from The Simpsons
Another heart warming tale, this time of a racing dog who gets abandoned by his owner and adopted by your favorite cartoon family: the Simpsons. Homer and the clan have shown varying degrees of love towards him. He's often neglected and even has found new owners through the series run. Nevertheless, he always finds a way back into the arms of his family.—Adam Vitcavage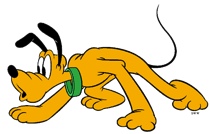 11. Pluto (Disney)
In a world where animals walk, talk, have jobs and can drive, Pluto sure did draw the short stick. He can't do any of those things and his owner is a mouse that it larger than him. Pluto never complains however. He has found love and has starred in countless animated shorts.—Adam Vitcavage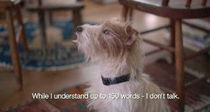 10. Arthur from Beginners
Often times the benefit of owning a dog goes well beyond simple companionship. Sure, it's nice to have someone by your side who always seems happy to see you. But what people often neglect is the ability to use a canine as a sounding board; someone to bounce your ideas off of. And the great thing about this is that the dog will not judge you for even your worst ideas. Sometimes they'll even provide you with some much-needed wisdom, as Arthur does for Oliver.

9. Shiloh
When dealing with coming-of-age, there are a variety of outlets through which adolescents can come to understand the meaning of becoming an adult. It only seemed fitting that Shiloh, a physically abused beagle, be able to return the favor to his rescuer, Marty, by teaching him the importance of ethics, consequentialism and morality.

8. Scooby-Doo
He fights monsters, solves mysteries and can eat entire hoagie sandwich in one bite. What can't this dog do? Scooby-Doo was the heart and soul of the Mystery Inc. gang and was always there to lend a helping paw. Sure, he was a bit afraid of the monsters and would often run the opposite direction of danger, but who wouldn't? By the end each episode it was usually Scoob-Doo unmasking the bad guy, even if it was in some clumsy accidental way. Also, Scooby-Doo's undeniable loyalty to his best friend Shaggy was enough to make anyone's heart melt. –Laura Flood

7. Lady and the Tramp
One of the most iconic love stories in popular culture comes surprisingly from man's best friend in the form of Lady and The Tramp. For the legendary spaghetti scene alone, this couple deserves a spot on this list.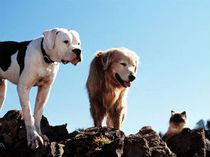 6. Chance and Shadow from Homeward Bound
After mistaking a temporary transfer in housing for abandonment, Chance and Shadow (along with Sassy the cat) break free from a ranch to go searching for their family. Inspired by Shadow's desperation to reunite with his beloved owner, we also witness Chance find a new appreciation for his caretakers. This is heartwarming stuff, people.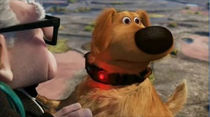 5. Doug from Up
In Pixar's Up, audiences met the adorable and oh-so-loveable golden retriever-esque talking dog, Doug. He was raised to be a lean, mean, attack-dog machine, but could never fully get the hang of it. Instead, Doug was a plump little fellow, with a heart of gold. He was as devoted as can be and was even willing to hide under the old man's porch because he loved him. Doug was the ultimate underdog, who became the hero of the entire movie.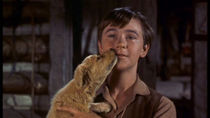 4. Old Yeller
Originally created by Fred Gipson for his 1956 children's novel, Old Yeller has grown to an iconic level, thanks in part to an adaptation from Walt Disney in 1957. Exercising admirable courage, Yeller contracts a terminal disease and yet still manages to leave a lasting impression on his owner.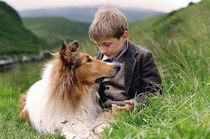 3. Lassie
What would Timmy do without his collie Lassie (besides, you know, hang out in that well)? Lassie was the superhero of dogs. She was always there whenever one of her owners was in any kind of trouble, making Lassie the dog to call if you're ever in a jam.—Laura Flood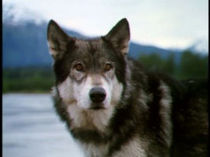 2. White Fang
From the mind of one of America's most celebrated authors comes White Fang, the titular character from two of Jack London's most celebrated works. Throughout the two novels, London uses his character to explore themes of society versus nature and the role humans play in the domestication of animals.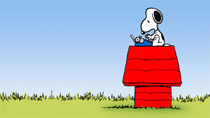 1. Snoopy from Peanuts
Charlie Brown's trusty pet from the iconic comic strip Peanuts by Charles M. Schulz, Snoopy has grown to one of the most recognizable characters in all of pop culture. Making his first appearance in 1950, and based upon one of Schulz's own childhood dogs, a world without Snoopy there to provide us with a laugh on a day-to-day basis seems hard to imagine.