It's easy to to get excited about the photo-op moment when you exit The Ice Cream show, cone in hand, and walk out to see the Walnut Street Bridge, Hunter Art Museum and Tennessee River laid out before you bathed in sunlight. The water shimmers and locals smile as they bike past. You can't help but smile back, wanting to hop on a bike and ride alongside them.
Chattanooga, a beautiful marriage of both artistic and outdoorsy, is a dream for the everyone—parents, restless children, and adventure-seeking college students. Whether someone is craving a hang gliding adrenaline rush off of Lookout Mountain or if they just want a peaceful stroll along the river walk, there's something in this Tennessee town for everyone.
1. Lula Lake Land Trust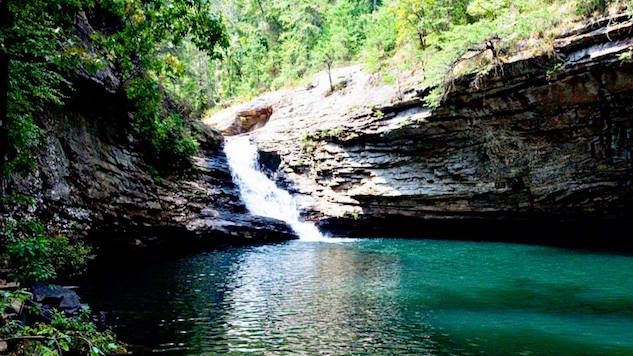 Photo courtesy of Lula Lake Land Trust Facebook page
This nature oasis is the perfect escape from the hustle and bustle. Located on Lookout Mountain, Lula Lake Land Trust has been protecting the Rock Creek watershed for twenty years. Along with conservation education and research, visitors can come for the day to hike and enjoy waterfalls. Unfortunately, swimming in the lake is prohibited. However, visitors can take the Lula Lake Polar Plunge on New Years in celebration of a new year. The core part of the property is opened on the first and last Saturday of the month from 9 a.m. to 5 p.m., so it makes for a wonderful weekend day trip. Cycling trails are available for all ages and experience levels. Nestled under a canopy of trees, this spot is the perfect way to get outdoors while also supporting an environmentally sustainable site.
2. Tennessee Bouldering Authority (TBA)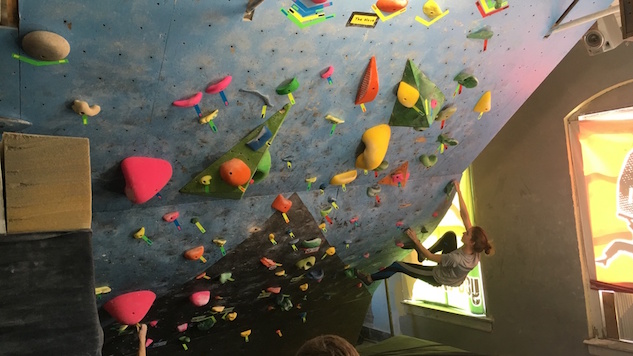 Photo courtesy of tbagym.com
Most tourists know of High Point Climbing and Fitness in downtown Chattanooga. It's hard to miss a bright blue, external climbing wall in front of the Tennessee Aquarium. What is not so obvious, but equally satisfying, is a bouldering gym tucked away next to the Incline Railway right at the base of Lookout Mountain. TBA, Chattanooga's first indoor rock-climbing facility, is where some of the town's roughest, toughest and kindest climbers call home. Though it's a tight space, TBA doesn't waste a single inch of its 3,000-square-foot space. Every crook and nanny was designed to better climbers' skills and strengthen their bodies. With almost 100 problems, there's plenty for both beginners and experts to try.
3. Sportsbarn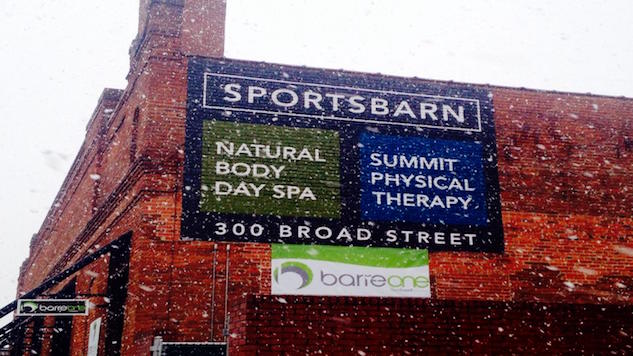 Photo courtesy of Sportsbarn Facebook page
On Market Street, one of Chatt's most well known fitness gyms rests in a big brick box. Just a few blocks from the riverfront, Sportsbarn offers classes for just about every fitness level. Some activities include Barre Boot Camp, Cycle 45, Power Yoga, swim lessons and Iron Abs. No matter what area of town you're staying in, the gym has locations on the North and East Sides as well as Downtown.
4. Chattanooga River Walk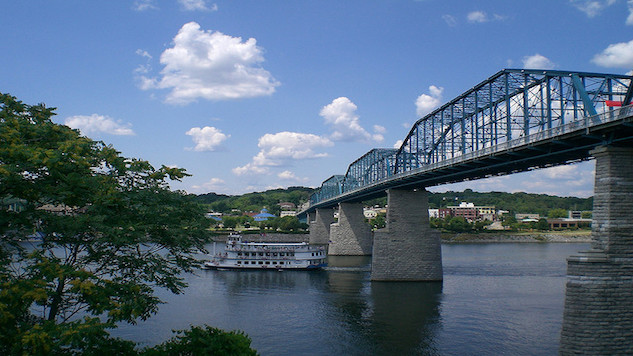 Photo by GarnetJ, CC-BY-NC
Thirteen miles are for the taking along the Chattanooga River Walk. Along the stretch from Riverfront Parkway to Chattanooga State Tech College, travelers can walk, run, or ride bikes (including rentals) while simultaneously enjoying views of the Tennessee River and Coolidge Park. With the recent $16 million, three-mile extension of the route, visitors who want to actively explore the city now have better means of doing so, along with a great view of Lookout Mountain.
5. Hang Gliding on Lookout Mountain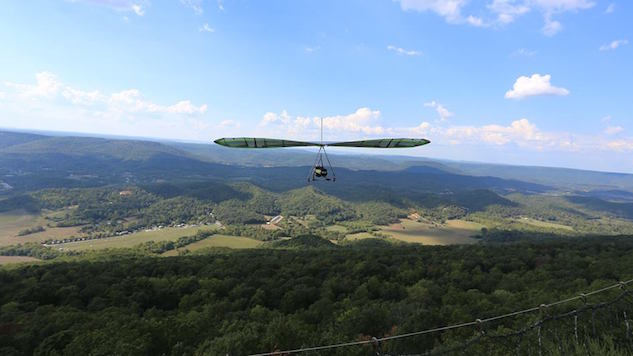 Photo courtesy of hanglide.com
For those who enjoy more of an adrenaline rush, jumping off of a 2,000-foot mountain should do the trick. With Lookout Mountain Hang Gliding, you can take classes to learn how to fly or buy your own craft. Looking for a post-Christmas present? The receiver may hate you for it at first, but the gift of flight is bound to be something your loved one thanks you for later. The most popular one-day experience is Flying Tandem, where you spend the morning practicing with the glider on small hills and then hit the big footage with an instructor in the afternoon. There's even a Spring Break trip for college students who want to spend four days hang gliding, hiking, climbing, and paddling around the mountain.
Image: Zackzen, CC-BY-SA
McGee Nall is a freelance writer based out of Athens, Georgia.