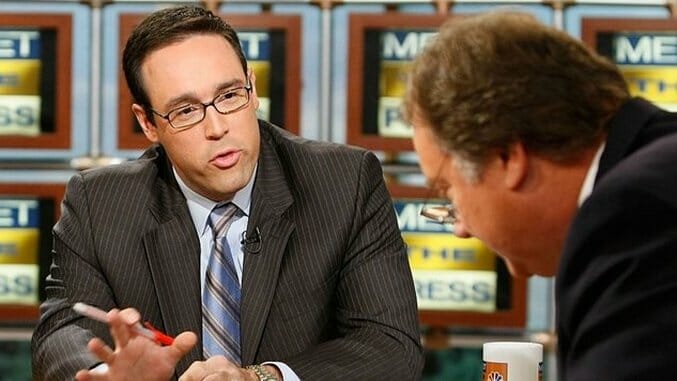 If I had to explain why the pundit class is so insufferably terrible, I would just link you to one of Chris Cillizza's articles on CNN. Really the only example I need to provide in order to clue you in to Cillizza's incompetence is this post where he graded the GOP health care plan by emojis. When you're writing a column that's too juvenile for even Buzzfeed's standards, you know that you have accomplished something truly special. In short, the entire internet drags Chris Cillizza every day, so why he would volunteer to a high-profile pantsing on Reddit is beyond me. Here are the 25 best questions for the self-proclaimed "The Fix" from his Ask Me Anything on Reddit.
1. We'll Lead off with One That Really Hits Home


2. This One Nails CNN Harder Than Cillizza, but the Point Still Extends to The Fix's Inanity


3. I Would Pay a Week's Salary to Get Cillizza to Answer This One


4. Libby Watson of Fusion Asked an Excellent Question


Amazingly enough, Cillizza answered her: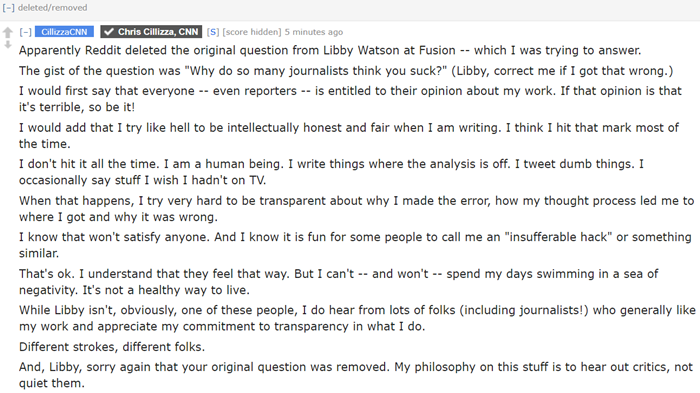 5. Ashley Feinberg of Wired Asked What We're All Thinking


6. "Here at CNN, We Recently Launched the Point with Chris Cillizza, a Multiplatform Brand That Helps You Cut Through the Crap."


7. Now We're Starting to Get to the Really Mean Questions


8. Well-Played Carpboy, Well-Played


9. White Hot Burn


10. I Know It's Not His Dad Asking This, but I'm Choosing to Believe It Is

11. Paste's Own Jason Rhode Joined the Dogpile with His Own Slice of Excellence


12. Benny Johnson Is Another Journalist Who Covers Politics Like They're Sports


13. Cillizza Has Talked a Lot About Feet in the Past, so of Course There Were Plenty of Foot Jokes


14. "Can I Speak to Your Supervisor" Is Such an Epic Troll


15. PFTCommenter Continued His Hall-Of-Fame Internet Career


16. The Washington Post Even Got in on the Fun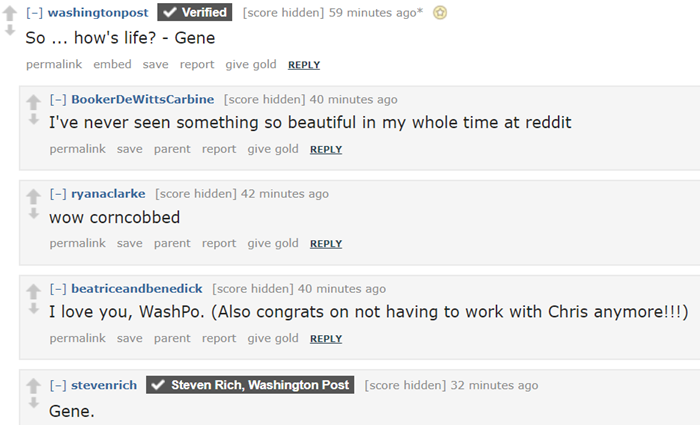 17. I Can Totally Picture Adolescent Cillizza Calling Himself This


18. Trolling "Both Sidesing" Writers Will Never Get Old


19. Neither Will Watching People Own Cillizza with His Own Words


20. While We Can't Confirm That This Is Steve Bannon, We Can't Deny It Either


21. When People Are Using Mike "Pizzagate" Cernovich to Own You, Things Are Not Going Well


22. Dragging Cillizza into History Was My Favorite Part of the AMA


23. Cockholster_69 Now Officially Owns Chris Cillizza


24. I Really Wouldn't Put It past 1930's Cillizza To "Both-Sides" the Nazis


25. Asking Him to Give Us Winners and Losers from Pearl Harbor Is Easily My Favorite Question


Jacob Weindling is a staff writer for Paste politics. Follow him on Twitter at @Jakeweindling.