FBI Director James Comey to Speak at SXSW Conference
Photo by Mark Wilson/Getty, Chip Somodevilla/Getty
Media
News
James Comey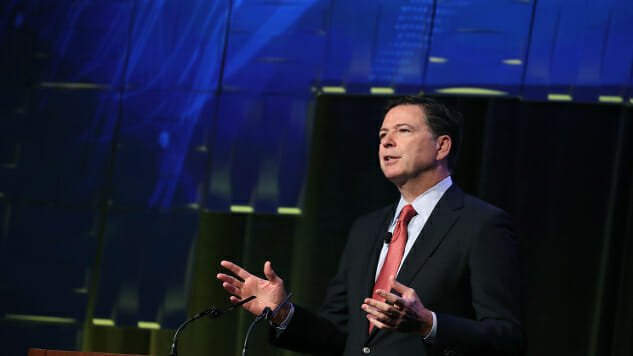 FBI Director James Comey didn't exactly have a great 2016, and basically was a punching bag for people of all political persuasions during the election year. But that's not stopping him from getting out there and continuing to talk.
At this year's upcoming SXSW festival, Director Comey will be sitting down with The Newseum's CEO Jeffrey Herbst to talk about the tensions that arise between privacy and national security, and how such tensions are negotiated in the "age of disruption."
The Newseum, an interactive museum that promotes and defends First Amendment rights, has the talk scheduled for March 13 at 5 p.m. local time in the Hilton Austin, and requires SXSW registration to attend the event.
Though there's no official word if Comey will receive questions about his part in the 2016 election, or the FBI's conclusion about Russian hacking in the election, a SXSW statement points out the chat is significant in part because we live in a time when "the nation's top law enforcement agency has been at the center of international news."