Check Out A24's Kinder, Gentler Robot Future in First Trailer for Sci-Fi After Yang
Photos via A24
Movies
News
a24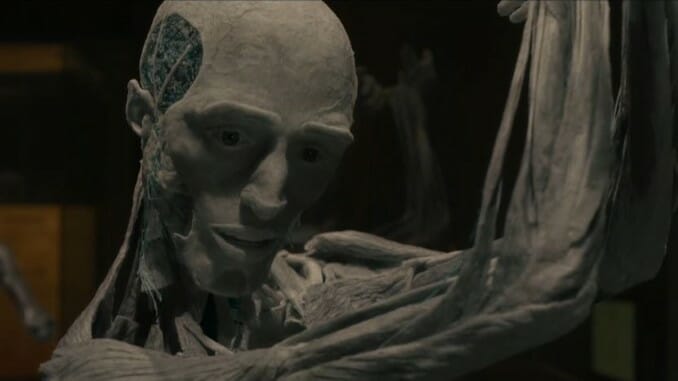 Not since 2014's Ex Machina has an A24 sci-fi film stirred up the kind of critical acclaim that After Yang is already garnering, following its premiere at Cannes. The highly anticipated sci-fi drama is scheduled to hit U.S. theaters on March 4, 2022, and we rank and file cinemagoers finally have our own first look in the trailer below.
After Yang looks like a potent drama, evoking Black Mirror episodes such as "Be Right Back" in its examination of the nature of the soul and humanity as it relates to robots, androids or "artificial people." According to the synopsis: "In a world where robotic children are purchased as live-in babysitters, a father and daughter attempt to save the life of their robotic family member, Yang, who has become unresponsive." The story therefore has overtones of what otherwise might be a drama about death and illness, except for the obvious question of how the "family member" in question being a robot potentially changes things. How much is one willing to sacrifice to bring back an android child? Can they simply be replaced with another, identical robot? And would that robot really be identical, even if it was programmed the same? How much room for truly artificial intelligence is there in this setting? The questions abound.
After Yang stars Colin Farrell and Jodie Turner-Smith as parents of a young daughter, played by Malea Emma Tjandrawidjaja. Yang, meanwhile, is portrayed by actor Justin H. Min, joined by a supporting cast that includes Haley Lu Richardson, Sarita Choudhury and Ritchie Coster. The film is director by South Korea's Kogonada, the writer-director of 2017's Columbus.
Check out the first trailer below for this emotionally steeped sci-fi drama.