Face Your Adolescent Fears in the First Trailer for Bo Burnham's Debut Film, A24's Eighth Grade
Eighth Grade opens nationwide this July
Image via A24/YouTube
Movies
News
a24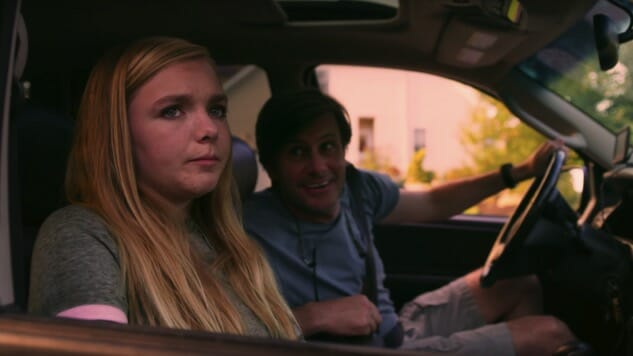 Bo Burnham, best known for his work as a stand-up comic, will make his feature film directorial debut with Eighth Grade. The first trailer for the coming-of-age Sundance darling is out now, and it's every bit as awkward, exciting and emotionally turbulent as the actual eighth grade.
A24 summarizes the film, which Burnham both wrote and directed, as being "about a teenage girl navigating the minefield of middle school in the age of Snapchat." That teenage girl is played by Elsie Fisher (of the Despicable Me films), an up-and-coming young actor who, by all accounts, delivers a career-defining performance. Josh Hamilton (13 Reasons Why, Louie) co-stars as her eager and encouraging single father.
"Growing up can be a little bit scary and weird," Fisher's Kayla admits, a truth made truer by the modern ever-presence of social media. Kayla struggles to reconcile her perception of herself with the way her peers perceive her—she is seen as quiet and shy, but feels she has a lot to offer, if she could only connect with others. It's impossible not to root for Kayla as she resolves to "face your fears and let people know the real you."
Eighth Grade opens in theaters nationwide on July 13. See the film's first trailer below and its poster further down.