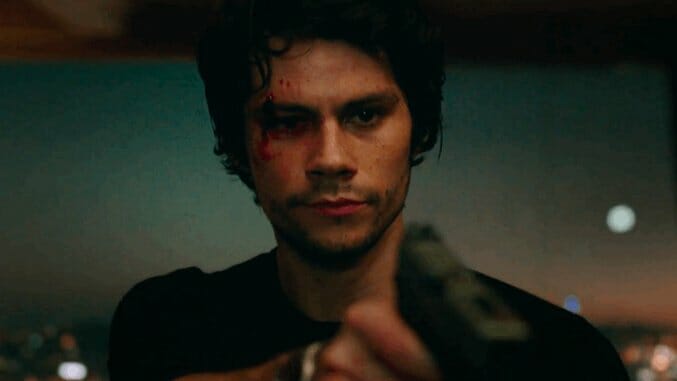 CBS Films is set to make an action hero out of Dylan O'Brien in the new red-band trailer for American Assassin.
The film, based on a best-selling novel series by Vince Flynn, stars O'Brien as young CIA black ops recruit Mitch Rapp. Motivated by his own personal vendetta, Rapp seeks to "kill people who need to be killed." The trailer earns its red band labeling with countless bloody and gruesome deaths throughout.
O'Brien appears alongside Michael Keaton, who plays his mentor and trainer, as well as Sanaa Lathan and Taylor Kitsch.
Directed by Michael Cuesta (Homeland, Kill the Messenger), American Assassin has the full potential to become a huge action franchise, considering it is just one of 15 novels centered around the Mitch Rapp character.
American Assassin hits theaters Sept. 15. Watch the trailer above.