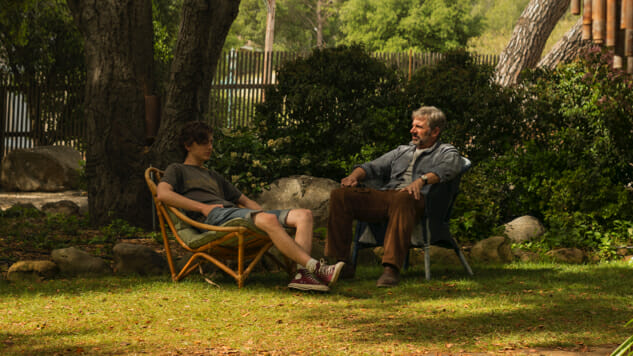 Those of you who don't get out to movie theaters much will soon be able to catch up on a key title to know come awards season: Felix van Groeningen's Beautiful Boy, starring Steve Carell and Timothée Chalamet as father and son David and Nic Sheff, is coming exclusively to Amazon Prime Video in early January.
Adapted by van Groeningen and Luke Davies from the best-selling pair of memoirs by the Sheffs, the acclaimed Beautiful Boy "chronicles the heartbreaking and inspiring experience of survival, relapse and recovery in a family coping with addiction over many years," per Amazon Studios. Carell's The Office co-star Amy Ryan plays his wife, Vicki Sheff, while Maura Tierney also stars.
Beautiful Boy looks like a lock for at least one Oscar nod—Chalamet's performance as the addiction-bedeviled Nic Sheff has been particularly acclaimed, earning him Best Supporting Actor nods from the Golden Globes, Screen Actors Guild Awards and Critics' Choice Awards so far. Praise for the film as a whole has been more muted, but Prime Video subscribers who want to see Chalamet's performance can do so at the touch of a button come January.
Beautiful Boy, in theaters now, hits Amazon Prime Video on Jan. 4, 2019. Watch the film's latest trailer below.