We're halfway through the year, and it's time to take a snapshot of the best movies that 2014 has to offer so far. As these films sit with us and more of our critics see them all, the order may change by the time December rolls around. But for now, these are the movies that have had the biggest impact on us in 2014. As usual, there are documentaries and quiet indie fare mixed with action blockbusters and even a couple of "kids" movies. It's looking to be a great year for cinema, no matter your tastes. Here are the best movies of 2014: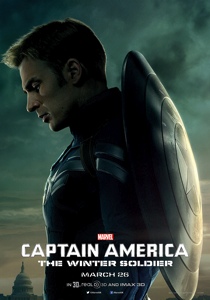 25. Captain America: The Winter Soldier
Perhaps more than any other superhero in the Marvel Universe, Captain America is meant to be appealing. He's meant to be the inspiring, human ideal to which, in turn, each of us aspires. It's one of the things that sets the feel of his comics apart from those of Thor, the Hulk, Spider-Man, etc., and the creative team behind part 2.3 of Marvel's grand cinematic plan nails it. Yes, Captain America: The Winter Soldier is a great action movie—an immensely enjoyable spy-thriller-flavored film with Bond-worthy flair (and orchestral flourishes). But first and foremost, it's also a great Captain America film. As long as Disney/Marvel's approach to their films keeps such priorities in mind, the box office action that comes along with it will continue to be out of this world.—Michael Burgin (read the full review)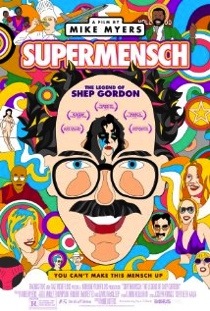 24. Supermensch: The Legend of Shep Gordon
A documentary about its titular talent manager, Supermensch: The Legend of Shep Gordon, directed by writer-actor Mike Myers, has the potential to be a slice of yawning, self-congratulatory star-fuckery of the highest order. After all, in addition to its famous director, it has plenty of recognizable celebrities who all line up to sing the praises of its subject. And yet, thanks to whip-smart pacing, this warm-hearted and unfussy nonfiction valentine emerges as an engaging portrait of a life less ordinary—a man who embraced and promulgated selflessness, even while, in his early days, indulging in druggy partying and frequently sporting a T-shirt that read, "No head, no backstage pass."—Brent Simon (read the full review)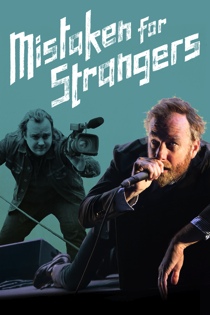 23. Mistaken for Strangers
Mistaken for Strangers has plot twists and gentle observations about sibling rivalry—none that are particularly momentous but are nonetheless well-observed and poignant because of the individuals involved in this growing drama. A lot of rock documentaries are in service of selling a fan base something, but not this one. If anything, Mistaken for Strangers offers a new perspective not just on The National but in the way we think about the individuals within a rock band and its inner circle. This quintet's studied cool might drop a few notches in outsiders' eyes because of this sometimes painfully honest and heartfelt documentary. But speaking for myself, it was always The National's sincerity that was more attractive than their cool.—Tim Grierson (read the full review)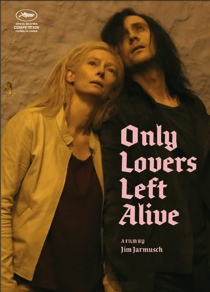 22. Only Lovers Left Alive
Almost all of this vampire drama is set in the dead of night, and Jarmusch and cinematographer Yorick Le Saux vary the tone of their nocturnal scenes. Sometimes, the nights feel menacing. Other times, they recall the sleepless evenings left staring at the ceiling, wondering what happened to your life. And then on other occasions, the movie has a seductive, romantic spirit. The stakes may not be particularly high in Only Lovers Left Alive, but that's part of Jarmusch's point. When immortality is a given and your only concern is finding fresh blood, your life in some ways loses its urgency. And so like the movie they're in, Adam and Eve drift and drift, finding their amusements where they can.—Tim Grierson (read the full review)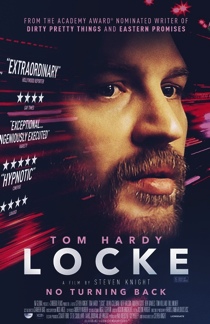 21. Locke
Whether or not you buy into Locke—an 85-minute movie in which Tom Hardy spends 99% of the time driving and talking on the phone—as a thrilling and daring cinematic experience will depend greatly on how much you're able to invest in the character of Locke himself. Because while Locke strikes some interesting notes as an exercise in minimalist filmmaking, it fails to deliver the full-fledged symphony that would make it a true triumph. Despite the choice to employ a rather inexplicable Welsh accent, Hardy's performance is never less than genuine, which ensures even the most hackneyed moments are at least somewhat affecting. And the film's hypnotic visual style, a sleek evocation of the experience of cruising down a highway at night, successfully conjures a seductive power similar to the night driving sequences in Nicolas Winding Refn's Drive. Yet, all of it essentially boils down to a white guy dealing with a midlife crisis, and that's a rather banal engine for such an eye-catching vehicle.—Geoff Berkshire (read the full review)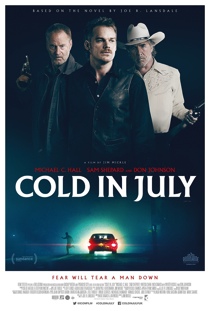 20. Cold in July
Where at first Richard proves to be an engaging protagonist—an ordinary man trapped in an increasingly harrowing situation—he slowly begins to recede into the background as the coldly violent Ben and shit-kicking Jim Bob start to assert themselves and pull focus. Mickle cedes the movie to these supporting characters, but because he hasn't invested as much time in explaining who they are, it's not as satisfying to see how they resolve their issues. (In particular, Ben's uncovering of his son's whereabouts doesn't have the pathos it deserves.) Presumably, Mickle's intention is to thrust us and Richard into a dark, unpredictable world where we're out of our depth, and to some extent that's effectively done. (Richard's final scene, though seemingly mundane, underlines the strangeness of the odyssey he's undertaken.) But Cold in July ultimately settles for an engaging but familiar finale in which tightly orchestrated gunplay resolves a story that promised to travel into more nuanced, resonant terrain.—Tim Grierson (read the full review)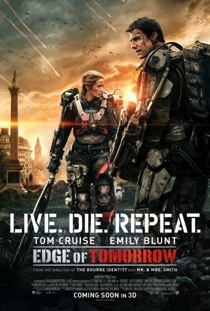 19. Edge of Tomorrow
Director Doug Liman seems intent to make up for the setbacks of his last two features (back-to-back flops Jumper and Fair Game) and reclaim his place as the big-time Hollywood director hot off of The Bourne Identity and Mr. and Mrs. Smith. He handles the action fairly well on balance. Even if the war sequences lean a bit too heavily on Saving Private Ryan-style chaos and the Mimics never blossom beyond generic extraterrestrial monsters, Liman's approach proves more than efficient for a pulse-pounding thrill ride. Maybe it's exactly because both Liman and Cruise have something to prove at this point in their careers that Edge of Tomorrow makes enough of an impact to overcome its flaws.—Geoff Berkshire (read the full review)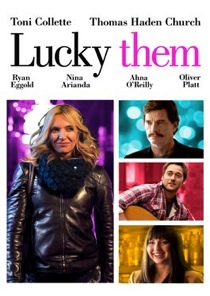 18. Lucky Them
In Lucky Them, Toni Collette plays Ellie Klug, the unlucky in life music critic looking at a lay off and nothing more than meaningless hookups to spend her nights. Her editor (Oliver Platt, recently working in more media-related roles than most writers) suggests she's been sitting on the story of a lifetime for years: what happened to the enigmatic musician who broke her heart when he disappeared over a decade ago in Searching for Sugarman style. She reluctantly takes the assignment and scores the financial (and comical) help of a distant acquaintance looking for a documentary subject, Charlie (Thomas Haden Church). Lucky Them feels lived-in in its sticky bars and unkempt living rooms stacked with records, comfortable enough to slip into with its incredible leads, and warm enough to help you remember that luck has a way of turning itself around. It's both a familiar story and yet not one we see done well often. Griffiths has worked her way through a decade in the independent film world, and I hope she continues her climb up that ladder to bring more interesting characters and offbeat stories. I'd recommend this movie on Collette's performance alone, but that would shortchange her equally excellent supporting cast.—Monica Castillo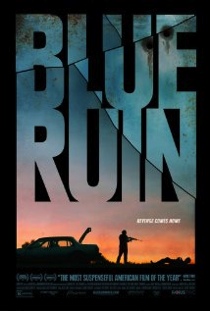 17. Blue Ruin
Although the movie is deadly serious, Blair's comically hangdog face heightens the absurdity of the back-and-forth altercations between Dwight and his pursuers. We never forget that these are regular people meting out this punishment against one another. That's what makes the film so gripping—and also strangely relatable. Unexpectedly for Dwight, Blue Ruin twists from a revenge tale into a story of empathy—one in which even he comes to regard the backwoods Clelands in a new light. Amidst the rising body count, Saulnier has crafted a rather sneaky treatise on seeing past preconceived notions to really understand other people. All you have to do is look.—Tim Grierson (read the full review)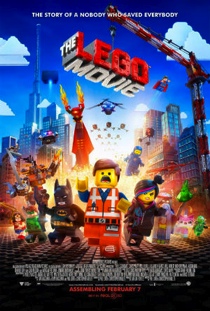 16. The LEGO Movie
The two key components that keep this film fresh and delightful all the way through are the LEGO animation and the LEGO characters themselves. There are so many wonderful LEGO performances going on that some actually outshine the main storyline. In particular, the Good Cop/Bad Cop character (Liam Neeson) is hilarious to watch, as is Unikitty (Alison Brie). The LEGO Movie may not elicit the same timeless emotions as, say, the Toy Story franchise, but it is a wonderful trip into a limitless childlike imagination, and it will inspire creativity from children and recall years gone by for adults.—Maryann Koopman Kelly (read the full review)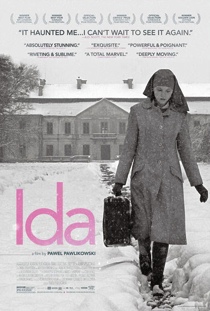 15. Ida
She thinks her name is Anna. The young orphan woman (Agata Trzebuchowska) lives in a convent in Poland in the early 1960s, convinced she wants to become a nun. But before Anna can complete her vows, the convent's Mother Superior directs her to make contact with her only living relative, her mother's sister, Wanda (Agata Kulesza). Anna does—and in the process discovers how little she understands about her own life. Ida is a touching, low-key story about Anna's personal transformation, one that's flecked with wry humor but also sadness. Trzebuchowska is a nonprofessional actor, and director Pawel Pawlikowski (My Summer of Love, The Woman in the Fifth) focuses the drama on his actress's unvarnished, burgeoning beauty—there's an innocence and stillness in her expression that suggests that Anna at an early age has learned to be quiet and listen.—Tim Grierson (read the full review)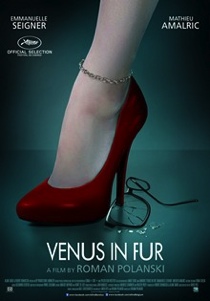 14. Venus in Fur
It's not just that both actors are superb—they also complement one another in this close-quarters drama. Amalric lends the right amount of ineffectual arrogance to Thomas, who will soon be upended by this sexual dynamo. Seigner has to cover a wider gamut in her role—exasperating dolt to sophisticated vixen—and she's a small wonder, her transformation arousing but also very funny. (You laugh at her cleverness while you swallow hard because of her carnal pull.) She's Polanski's wife in real life, of course, and many have noted the physical similarity between the director and Amalric. You can read Venus in Fur as autobiographical, Polanski exposing his own feelings about how a muse can bring out your darker cravings. But you can also simply enjoy the hell out of this fiendish little back-and-forth for its many surface pleasures.—Tim Grierson (read the full review)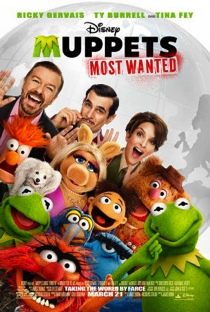 13. Muppets Most Wanted
This time around, they're paying specific tribute to Kermit, the beloved amphibian behind the Muppets' longevity; the film shows us what the crew might look like without his guiding influence, and it's a pretty anarchic picture. But unlike The Muppets, Muppets Most Wanted doesn't overtly pay homage to its subjects, and instead quite contently filters its bounty of heist caper tropes through a felt-tinted lens. By doing so, the film ends up being just as much of an ode to the Muppets' brand of unbridled delight without having to wax sentimental; in the end, James Bobin and Nicholas Stoller cleverly get to have their cake and eat it, too. And so do we.—Andy Crump (read the full review)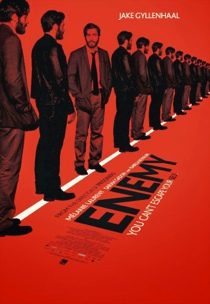 12. Enemy
The chance to portray twins or at-odds characters in a single film is catnip for actors of a certain level of ambition, though not without potential pitfalls. The impulse to chew scenery or present grand differentiation is often difficult to resist. Enemy, though, which reteams Jake Gyllenhaal with Prisoners director Denis Villeneuve (though it was actually shot before that film), finds the actor trading in similarly subdued and thoughtful tones as he did in that kidnapping drama. And, adapted from the late Nobel Prize-winning author José Saramago's 2004 novel, The Double, the film offers up more than just a meaty pair of roles for Gyllenhaal. A woozy, danger-infused rumination on identity that triggers tripwires of personal panic and awakened sexual compulsion, Enemy is like a cold glass of water to the face of cinematic formalism.—Brent Simon (read the full review)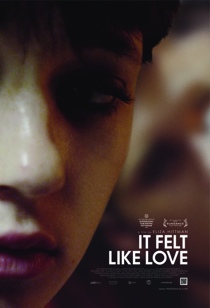 11. It Felt Like Love
With It Felt Like Love, writer-director Eliza Hittman takes a few routine subjects—the coming-of-age story, sexual awakening, adolescent confusion—and reminds us that a confident directorial voice can make material this common appear as fresh, strange, and surprising as a good science-fiction story. Hittman has made some well-received short films (2010's Second Cousins Once Removed, 2011's Forever Gonna Start Tonight), but this is her debut feature, and her command over everything—performance, style, tone, imagery—announces her as a noteworthy new filmmaker. She herself invokes Maurice Pialat and Catherine Breillat when describing her influences in this genre, but her fascination with skin and bodies also owes a debt to Claire Denis. But these inspirations neither overwhelm the material nor lessen Hittman's achievement—if anything, they highlight the fact that the American indie scene is in desperate need of more female directors who can approach this thematic territory with such formal and psychological curiosity.—Danny King (read the full review)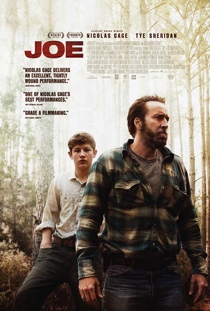 10. Joe
Director David Gordon Green's latest effort, Joe, is a poetic, unexpectedly tender slice of underclass drama that also exudes a certain kind of metaphorical connection to the low-lying fog of economic desperation that presently holds so many in its grip. An adaptation of the late Larry Brown's 1991 novel of the same name, Green's film centers on Gary (Tye Sheridan), a 15-year-old Texas kid whose father (Gary Poulter) is a shiftless, alcoholic lout. Near-homeless and hungry, both figuratively and literally, Gary hooks a job with Joe Ransom (Nicolas Cage), a strong-willed ex-convict who isn't really a role model but — out of necessity and by degrees — begins to assume that mantle. Not entirely unlike Prince Avalanche, Green's last film, Joe is a work of plaintive portraiture and, broadly speaking, a movie about confused men finding their way in the world. Cage and Sheridan (The Tree of Life, Mud) have a great rapport, and the veteran actor in particular delivers a magnetic, dialed-in performance, his most layered of the last several years.—Brent Simon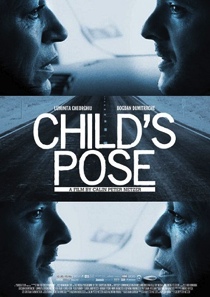 9. Child's Pose
Though it may have lost some of the white-hot critical faddishness it enjoyed in the mid-2000s, Romanian cinema remains one of the new century's most consistently rewarding national movements. The Death of Mr. Lazarescu and 4 Months, 3 Weeks and 2 Days are still its high-water marks, but there's been no shortage of superb follow-ups in recent years, including Beyond the Hills and Tuesday, After Christmas. What these films share is a barebones depiction of modern life—usually rendered over the course of a few days or less—through plots that are deceptively simple and actors whose well-worn faces are so descriptive that they silently convey a world of regret and discontent. Child's Pose could almost be a "greatest hits" of Romanian tendencies, but its distinctive resonance is such that it transcends familiarity. As with the best of his countrymen's films, director and co-writer Calin Peter Netzer's family saga possesses all the sharp everyday detail, close-quarters drama and nuanced characters of a terrific play. But as is also often the case with Romanian cinema, Child's Pose elevates the commonplace with superb, almost invisible filmic technique, staring at its characters with such intensity that the ordinary becomes surprising and insightful.—Tim Grierson (read the full review)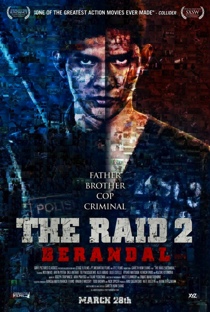 8. The Raid 2
Though its full title is The Raid 2: Berandal, Gareth Evans' sequel to his 2011 beat-to-a-pulp-a-thon, The Raid: Redemption, could just as easily be called The Raid: Unfettered. While the hyper-violent martial arts maiming moments will elicit about the same number of appreciative chuckles as the first, in his new film, Evans has cast off the spatial and temporal constraints that so defined his earlier effort. The Raid: Redemption can be viewed as a single, extended action set piece. Shorn of pretty much everything else but the action, the plot unfolds in a brisk 101 minutes as an elite police unit tries to dislodge a crime lord from his 15-story, henchman-infested apartment building (and then tries to survive when the attempt goes awry). Meanwhile, The Raid 2 spans more than three years and spreads the pummeling, slashing and occasional hammer-time throughout myriad locations. (The film puts on about 50 minutes in the process.) As a result, Evans' latest unwittingly serves as the converse of the adage, "Less is more." More, it turns out, is indeed less—though not by much, and not to an extent that is likely to bother fans of the original. In fact, though the addition of "extras" like multiple locations, a larger cast of non-fodder characters and oh, actual dialogue, makes The Raid 2 much less unique a film than its predecessor, it still registers as a pretty vibrant entry into the Yakuza genre.—Michael Burgin (read the full review)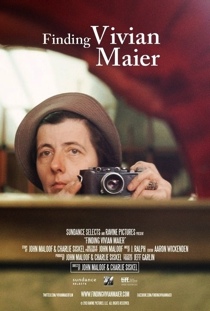 7. Finding Vivian Maier
When Vivian Maier died at the age of 83 in the spring of 2009, those who had known the woman remembered her as a nanny with a humorously stiff gait and a penchant for taking photographs. In the short time since Maier's death, her narrative has been radically rewritten, her striking street photography celebrated in exhibitions from Los Angeles to London. That such a private, peculiar woman could retroactively be recognized as one of the best photographers of the last 50 years is a testament to the untold great art being made under our collective nose. It's an enticing story, and it's breezily told in Finding Vivian Maier, a documentary that examines her path to the posthumous spotlight.—Tim Grierson (read the full review)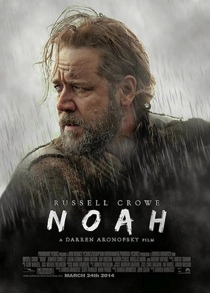 6. Noah
Starting with the ominous string hits that accompany its opening title cards, it's clear Noah isn't messing around. Darren Aronofsky's film aims to strip all hokiness from the story of a guy who loads a bunch of animals onto a giant ark so they can survive a flood. Make no mistake, this is a tale of violence from both humans and their creator. It is about the struggle to do the right thing, and the difficulty of knowing exactly what that is. Director Aronofsky and his co-writer Ari Handel have not perfectly re-envisioned the story—it's probably the least-focused effort of Aronofsky's career. But they have created a satisfying, at times stirring consideration of the Hebrew Scriptures' themes of free will, obedience and repentance. They have introduced new characters and story elements, largely pulled from different parts of Genesis and other scriptures with a healthy spirit of reinterpretation. With the exception of some sequences that appear to be simply action for action's sake, the additions serve the drama of spiritual grappling.—Jeremy Matthews (read the full review)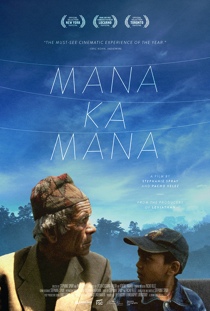 5. Manakamana
A completely beguiling look at how we behave during those mundane moments that are in-between the seemingly more important ones, Manakamana couldn't be simpler in its execution, and yet this is a documentary that radiates incredible compassion and insight. Produced by the directors of last year's brilliantly assaultive documentary, Leviathan, Manakamana couldn't be more different, utilizing a similarly uncompromising approach but one that's far more contemplative and lovely. If Leviathan showed us the primal terror of everyday life, this new film is a warm hug, a salute to our shared humanity. There's so much going on around us all the time, but we're too busy getting to our next destination to ponder that simple truth. Spray and Velez force us to slow down and consider that truth. We humans get so wrapped up in this idea that our activities and events define us. Manakamana suggests quite persuasively that only at rest do we truly and fully reveal our essential natures.—Tim Grierson (read the full review)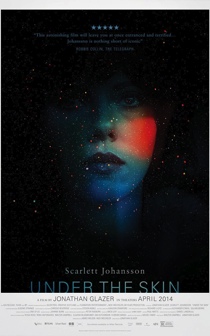 4. Under the Skin
It's a rare feat for a film to successfully convey the voice of the Other. Especially when that voice is an Other to everyone else here on Earth. Loosely based on Michel Faber's book of the same name, director Jonathan Glazer's take on Under the Skin finds greater fascination with translating an otherworldly perspective than with the novel's rather transparent "meat is murder" didactic. It not only makes for a more interesting story, it takes the form of an experience that reminds one of why the medium of film is so special.—Scott Wold (read the full review)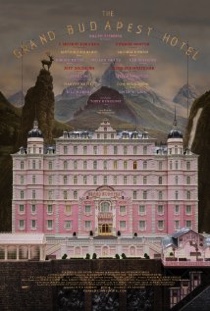 3. The Grand Budapest Hotel
That relationship to his influences—how and maybe even why he makes his work—is what this film is all about. There are direct allusions to films that have popped up frequently in Anderson's oeuvre: The Life and Death of Colonel Blimp, A Man Escaped, L'enfance nue and many Lubitsch films. But more importantly, the film seems to be about his relationship to directors (and also writers) that have influenced him. Gustave, with his dandyish and shy hard-living ways, may be a stand-in for Anderson, but only the way that the Amex "director" character of his commercial, modeled on outlandish heroes, is Anderson. "To be frank," Mr. Moustafa says of Gustave, "I think his world vanished long before he entered it." In this first film in which Anderson has sole screenwriting credit, he seems to be everyone. He is also, of course, the Author, both in the form of the man who is telling this tale, "The Grand Budapest Hotel," and his fictionalized self (the Jude Law character) that met his characters and lived among the ruins. But Anderson is also Zero Moustafa, an eager apprentice to his hero. In the most poignant line in the film, Moustafa says about his mentor, "After all, we shared a vocation." The same line could be said of Anderson and all the directors he references.—Miriam Bale (read the full review)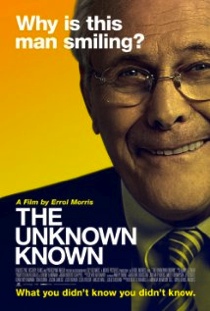 2. The Unknown Known
Over the last 10 years, documentary filmmaker Errol Morris has been preoccupied with the methodology behind warfare, specifically investigating the mismanagement of American armed conflicts from Vietnam to Iraq. With the exception of his fascinating 2010 crime doc Tabloid, his output over the last decade has been a sober postmortem on our recent overseas failures: The Fog of War, Standard Operating Procedure and now The Unknown Known, which is the best of the bunch. Where his earlier documentaries looked at aspects of the military mindset, his newest feels nearly definitive, putting a face to hawkish policies. That face belongs to Donald Rumsfeld, who was Secretary of Defense under George W. Bush from 2001 to 2006. Considering that he's such an outspoken critic of the Iraq War, Morris might be expected to demonize his subject. Blessedly, The Unknown Known is far too thoughtful for such a knee-jerk treatment—or, perhaps more accurately, Rumsfeld has too sharp a mind to be railroaded. Instead, we have a glorious battle of wits, with Rumsfeld masterfully responding to his inquisitor, often with direct, considered answers.—Tim Grierson (read the full review)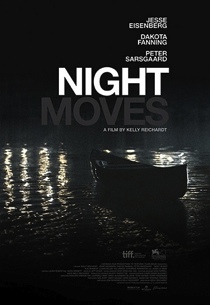 1. Night Moves
Director Kelly Reichardt makes intimate character studies that are less interested in plot than they are in observing individuals in a specific time and place, whether it's middle-aged men trying to reconnect on a camping trip in Old Joy or a group of settlers heading into the West during the 19th century in Meek's Cutoff. Perhaps that's why Night Moves feels so startling. Though Reichardt's usual close attention to character and atmosphere is intact, her new movie is surprisingly suspenseful. By her understated, incisive standards, it's practically an action movie.
The film draws much of its suspense from its ability to ground the proceedings in a realistic, everyday world. Much like Meek's Cutoff or Wendy and Lucy (which starred Michelle Williams as a drifter searching for her beloved lost dog), Night Moves is compelling not because of its story's startling originality but, rather, because of its bone-dry simplicity, goosed along by Jeff Grace's softly anxious score. As per norm, Reichardt's unfussy style elicits unadorned, casual performances, and her three leads easily convey their characters' committed but somewhat shallow motives for destroying this dam. We're riveted because these people feel incredibly lifelike, which makes their high-stress mission all the more nerve-racking.
There's more than a little Crime and Punishment pulsing through Night Moves, but Reichardt is only mildly invested in the crime or the punishment. Instead, her increasingly intense and troubling moral thriller is a portrait of thwarted idealism that's suffused with guilt and regret. The characters may be able to get away with their plot, but they can't outrun themselves.—Tim Grierson (read the full review)