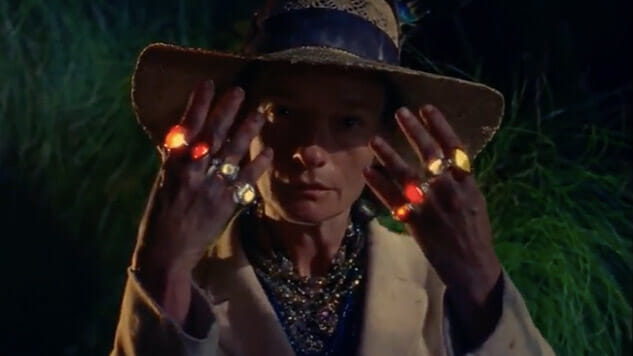 I wish I had the time to watch all the queer movies that every year has to offer—the kind that feature explicitly LGBTQIA+ characters, the ones into which queerness can be read and especially the ones that play with notions of queerness as lived reality as much as queerness as a theoretical way of being. I missed a few, like A Moment in the Reeds and Scotty and the Secret History of Hollywood, but there's always more to explore in all corners of cinema. Every day, and every year.
Questions of "where did the queer in queer cinema go?" or comments like "this year wasn't as good because last year we had Call Me By Your Name and God's Own Country and BPM" always strike me as bizarre because a) Call Me By Your Name is terrible, please learn to love yourself, and b) they presume anyone has had the time or energy to ingest all the queer cinema or all the cinema that can be read as queer. These films will always be around, you just need to look for them.
2018's queer cinema was as much refreshingly confrontational as it was an escape, with films that asked audiences to reconcile with the decay of western culture as well as those that featured Blake Lively in tuxedos. There were the hardened hearts Lady Sarah and Abigail and Lee Israel, and the raw exposure of mother of three Margo. Filmmakers like Bruce LaBruce and Sally Potter stared contemporary politics, and the successes or failures of radicalism, in the face, and Paddington Bear sought to find hope in trying times, both personal and political.
The glory of film is that there is always a feast; the beauty of queer cinema is that it's a section of the buffet that we can have to ourselves. So here's a glimpse at the year in queer cinema.
---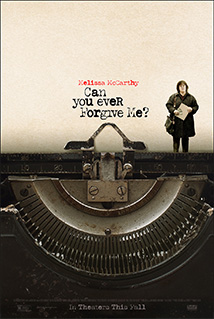 Can You Ever Forgive Me?
Director: Marianne Heller
The chilly and grungy streets of New York are both of the 1990s and not quite. Through the eyes of Lee Israel (Melissa McCarthy) and Jack Hock (Richard E. Grant), New York retains the gritty luster of the 1970s, a time where the city still had a place for them. Marielle Heller and screenwriters Nicole Holofcener and Jeff Whitty have an otherworldly skill at pinpointing the queer bitterness of these people's lives, their willingness to keep living, and what may lurk beneath their armor. Like few other films, Can You Ever Forgive Me?, which charts the late life and crimes of Israel and Hock via literary forgery, seems tailor-made for me: It's a film about the frustrating, often sad life of writers, the anxiety of being able to create, the uncertainty of whether you have a voice in your craft, the adoration for a time and its figures to whence you do not belong, the things queer people will do to fight off loneliness.
---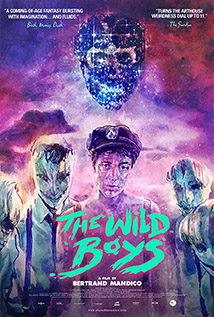 The Wild Boys
Director: Bertrand Mandico
In both black and white and lurid color, Bertrand Mandico's The Wild Boys is what you would get if Rainer Werner Fassbinder, Guy Maddin, James Bidgood, Derek Jarman and Bruce LaBruce had an orgy. Mandico and his group of schoolboys, played by French actresses, posits genre and gender as fluid and unstable, sex as phantasmagoric nightmare and cinema as simultaneously Heaven and Hell.
---
Tully
Director Jason Reitman
Without completely spoiling the film, Tully is like Sondheim's Follies, but for motherhood. Jason Reitman and Diablo Cody's complicated, sometimes masochistic women have long appealed to queer men, but the two are at their tenderest here, as Marlo (Charlize Theron) becomes increasingly exhausted by her three children. A magical night nanny by the name of Tully (Mackenzie Davis) appears, and the work is done. But talking to Tully is, for Marlo, like finally excavating parts of herself she thought had died. Davis inflects every line with a kind of swoon-worthy breathiness, as if her presence there is to be understanding, a willing listener who has the best advice one could possibly imagine being offered. Theron, too, is doing magnificent work, unafraid not only of the caustic and sharp edges of her character, but the desperately raw ones as well. Plus the film features arguably the best use of "You Only Live Twice" since Mad Men.
---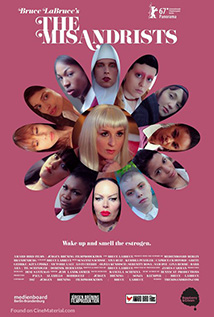 The Misandrists
Director: Bruce LaBruce
"The revolution will be postponed," says a character in Bruce LaBruce's latest narrative effort. In the late 1990s in Gerwomany, a separatist collective of radial lesbians have their political convictions tested when they discover a wounded male soldier on their grounds. Like a follow-up to LaBruce's The Raspberry Reich, The Misandrists takes pleasure in taking the piss out of leftists, conservatives and centrists, but ultimately LaBruce's allegiance is to queers. The film is acerbic in how it plays with tenets of feminist and queer political history, as well as their intersections with film history.
---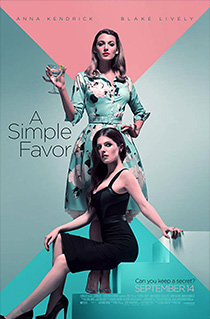 A Simple Favor
Director: Paul Feig
A Simple Favor features Blake Lively in a myriad of menswear, wearing it with the panache, sex appeal and danger as someone like Marlene Dietrich would. Anna Kendrick tries mommy chic as a video blogger. This movie is partially in quotation marks, which is to say, it is camp. It is artifice and yet artifice as comment on different kinds of artifice (femininity, motherhood, female friendship, suburbia, genre, comedy, psychodramas, noir). But most of all, A Simple Favor is about how everyone in Connecticut is insane.
---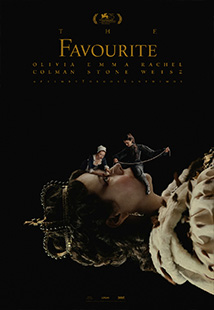 The Favourite
Director: Yorgos Lanthimos
Sex is both political and personal in Lanthimos's latest film, but striking is not only The Favourite's keen understanding of those concepts, but its acute way of conveying how each character—Queen Anne (Olivia Colman), Lady Sarah (Rachel Weisz) and Abigail (Emma Stone)—negotiate their own feelings about delineating their motivations and how they use sex as political weapon. For Lanthimos, love is an object to be given, taken, manipulated, weaponized. It's not gay, it's queer.
---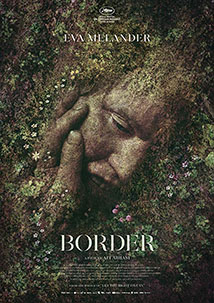 Border
Director: Ali Abbasi
With Tom Alfredson's Let the Right One In and now Border, it's honestly astonishing and exciting that the work of Swedish writer John Ajvide Lindqvist is being adapted to create a space within queer cinema for stories of intersex and genderqueer people. Border is Right One's mirror image: a film about the discovery of one's own otherness, and one's own power. Though she has struggled to assimilate into the rest of Swedish society, particularly as a Border Patrol agent, Tina's (Eva Melander) developing relationship with another one of her own kind, Vore (Eero Milonoff), becomes more complicated as he forces her to reconcile with the crimes that humans have wrought upon their people. She's caught in a liminal space of wanting to belong but having no relationship with her own kind. Its commitment to taking Tina's erotic and personal journey seriously is striking, as is its dialogue with Let the Right One In and the question of what place the marginalized have in society that tosses to them to the margins in the first place.
---
"Fast Slow Disco" by St. Vincent
Director: Zev Deans
"I'm so glad I came, but I can't wait to leave," Annie Clark sings in a cornucopia of men in leather gear, jostled left and right. In slow motion, she makes her way through the crowd, is carried by it on a wave of sweat and sex. Reworking her ballad "Slow Disco" off her 2017 album MASSEDUCTION, the song and accompanying music video reaches a zenith of pleasure and melancholy, and the molasses movements of the crowd suggest a desire, and a struggle, to live in this joyful, ecstatic moment. It's a strange, hypnotic video, its orgiastic thrill counterbalanced with a sense of malcontentedness. It's only Clark who looks into the camera, even when she's carried by the crowd. Maybe it's one of the best music videos about that unending moment of disassociation when, plagued with doubt or a broken heart, you try desperately to melt into the crowd, to be blinded by the lights. Sometimes you do. On and off, like the beat of a heart.
---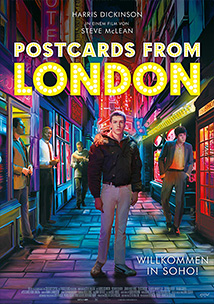 Postcards from London
Director: Steve McLean
McLean's follow-up to his 1995 film Postcards from America came and went in New York with nearly zero fanfare. But the deliberately stylized, deconstructed fairytale of a commoner (Harris Dickinson) who lands in London to become a special kind of sex worker, keying in on the demographic that likes post-coital intellectual conversation, offers one of the the most impressive insights into the beautiful con of sex and desire since The Fluffer. Men pose as modern recreations of Baroque notions of beauty, resurrecting Caravaggio and his ilk, but McLean tries to tease out the tangled relationship between the historical narrative of homoerotic desire and the transactional nature between the subject and the gaze.
---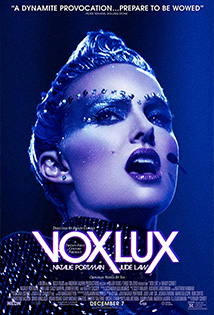 Vox Lux
Director: Brady Corbet
A film about Lady Gaga that's better than the film that stars the shape-shifting pop icon? Maddening, but true. Brady Corbet provocatively connects the fall of western culture and the music machine to one pop star (Raffey Cassidy in the first half, Natalie Portman in the second) who rises to fame after a cultural and national tragedy. But the most audacious thing in Vox Lux is its ambivalence, that Celeste can be a product of tragedy and trauma, that the culture that created her is sick and has grown sicker, that, in spite of all this, her art and her work can still be a valid way to feel and be felt.
---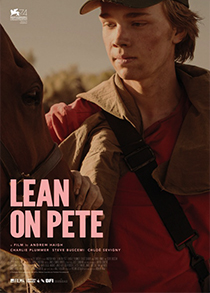 Lean on Pete
Director: Andrew Haigh
Andrew Haigh is a chronicler of class. Queerness is on his plate, yes, but from his first feature, Greek Pete, through breakthrough Weekend, his follow-up 45 Years and now Lean on Pete, he's most curious with regard to the ways in which people can be insulated, fall through the cracks of or be failed by class and the society around it. With a social realist's eye, his long studies of Charley's (Charlie Plummer) face peels back at the emotions he's been forced to internalize and unable to express. His sense of manhood is put on hold because his sense of stability, in identity and in placement, is thrown in flux. Plummer's lanky body stands in contrast with the vast western landscape through which he walks, as if it might consume him. With each film, Haigh continues to assert himself as one of the best working directors today.
---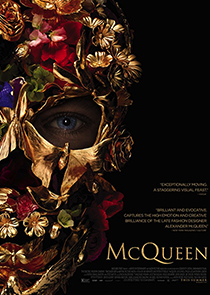 McQueen
Directors: Ian Bonhôte and Peter Ettedgui
Several years after his death, with two museum exhibitions of his work and a small cluster of films on his life planned, Alexander McQueen has reached mythic status, a tortured genius whose artistry was not of this world. How do you demystify a giant of fashion and art like McQueen? How do you make McQueen human? Ironically, mortality and the limits of the body were exactly the subject matters that fueled his work. Work. In McQueen, his is a mortal with hands and shears, needlepoint and sewing machine. Ultimately, one of the film's greatest successes is showing that it takes a couple of hands (and a team, too) to create spectacle.
---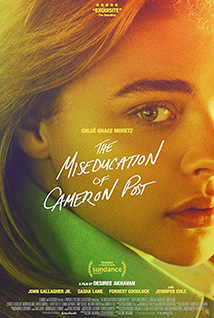 The Miseducation of Cameron Post
Director: Desiree Akhavan
Maybe one would not have guessed it from word of mouth or a logline, but The Miseducation of Cameron Post is one of the funniest films of the year. With a sense of humor that is knowingly in debt to Jamie Babbit's But I'm a Cheerleader, though more subtle, Desiree Akhavan's second feature length functions as a teen film about challenging authority first and a film about conversion therapy second. Chloe Grace Moretz's Cameron and her friends, Jane Fonda (Sasha Lane) and Adam Red Eagle (Forrest Goodluck) are clear-eyed about both the ridiculousness and the terrifying consequences at the gay conversion camp they're all forced to attend. And in spite of their situation, they must find solace where they can, be it on the kitchen tables singing 4 Non Blondes or in the backwoods smoking weed. Cameron Post has, above all, a clear, lived-in perspective about being a teen, being queer and what trauma can mean in the context of both.
---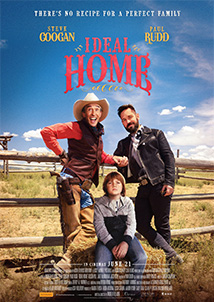 Ideal Home
Director: Andrew Fleming
The only thing keeping lifestyle guru/chef Erasmus (Steve Coogan) and Paul (Paul Rudd) together is the necessity of facade. They've made it this far, and it's 2018 anyways. When Erasmus's lovechild from a previous encounter is dropped on their doorstep, their marriage is tested, as is their understanding of family. It's a quaint and easy formula for dissecting "what makes a family," but in a post-SCOTUS marriage equality ruling, director Andrew Fleming sharply pushes up against his charismatically dysfunctional couple to make them question if a heteronormative, bourgeoisie life is all it's cracked up to be.
---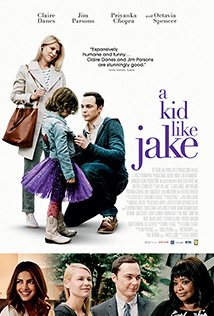 A Kid Like Jake
Director Silas Howard
It's been nearly two decades since Silas Howard and his directing partner Harry Dodge exploded onto the New Queer Cinema scene with their trans "on the run" film By Hook or By Crook, and since then, he's spent time working in television, in addition to on a feature in 2012 called Sunset Stories. His latest film, though, is not a Bonnie and Clyde-esque road movie, but rather a patient, observant little film about the parents of a gender nonconforming child and the challenges they face. That it spends most of its time observing those parents (Jim Parsons and Claire Danes) is hardly bothersome; on the contrary, Silas inflects the child (Leo James Davis) with a sense of frustration that these arguments and inability to make tough choices might be orbiting their life in an unstoppable way. Howard has an eye for the human, and A Kid Like Jake's timbre becomes explosive, Albee reminiscent, without ever losing sight of the humans at the center.
---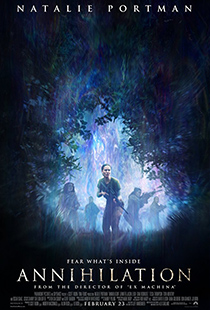 Annihilation
Director: Alex Garland
Into the great unknown, or into the woods even, Lena (Natalie Portman) and a troupe of women (Jennifer Jason Leigh, Gina Rodriguez, Tessa Thompson, Tuva Novotny) dive headfirst into "the Shimmer," where no one has come out alive—or at least like they used to be. Inside is a refraction of each person's life, their desires, depressions and identities broken down and deconstructed, the landscape itself radically altered and yet uncannily familiar. As an allegory of depression, the scariest thing in Annihilation is facing oneself when no longer able to recognize oneself, so transformed are you by trauma.
---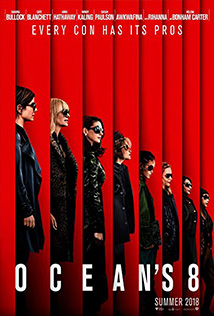 Ocean's 8
Director: Gary Ross
Somewhat maligned upon release as a second-rate copy of Steven Soderbergh's Ocean's films, I'm here to tell you: That is the point. Ocean's 8 (notice the difference in title treatment compared to Soderbergh's films) is the cubic zirconium of the Ocean's films, and proud to be, an imitation that gestures towards all of the elements, stylistically and narratively, of the other movies, but something is off. Something uncanny, perhaps. So, too, is the uncanniness of womanhood in this film, women whose heist job requires them to perform as women. Dresses and accessories and the artifice of femininity abound on the carpet of the Met Gala. What if the movie was the con all along?
---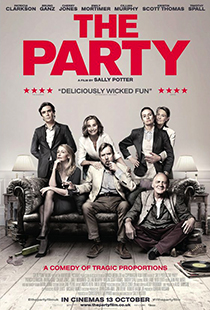 The Party
Director: Sally Potter
Sally Potter's career as an artist and filmmaker never stopped after her genderqueer art house masterpiece Orlando; always testing the form and the politics of filmmaking, she brings the two together as farce in 2018's The Party. In the film, Janet (Kristin Scott Thomas), celebrating her new appointment as shadow minister of health in Parliament, must reconcile with the realities and fantasies of feminist politics, the compromises made and the lies told in the trajectory of radical political history, and the personal failures and successes in her life and the lives of her friends (Patricia Clarkson, Bruno Ganz, Cherry Jones, Emily Mortimer, Cillian Murphy and Timothy Spall as her husband). As these mostly older Brits collapse in the party (the thing thrown and the political group), Potter bitingly appropriates Edward Albee to contest and question what the future might hold for all the former idealists, radicals and pragmatists after all.