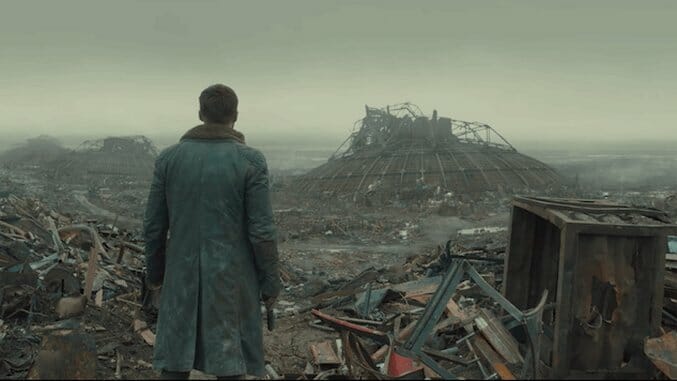 The advertising team behind Denis Villeneuve's Blade Runner 2049, having already created some buzz with a prologue short film, has clearly decided that this film's brand is going to be based on off-putting weirdness, as this new clip clearly demonstrates.
The short clip, first featured by Deadline, shows Ryan Gosling's Officer K entering a shabby, rundown sweatshop filled with children (or possibly Replicants that look like children) and talking to an unnamed character played by Lennie James.
It's strange and vaguely frightening the entire time, as first the children won't stop touching Gosling's very nice jacket, and then James' character has some kind of breakdown when he learns Gosling is a cop.
Watch the clip above. Blade Runner 2049 comes out Oct. 6.