Watch the Trailer for Ethan Hawke's Country Music Drama Blaze
"I don't want to be a star, I want to be a legend"
Images via IFC Films/YouTube
Movies
News
Blaze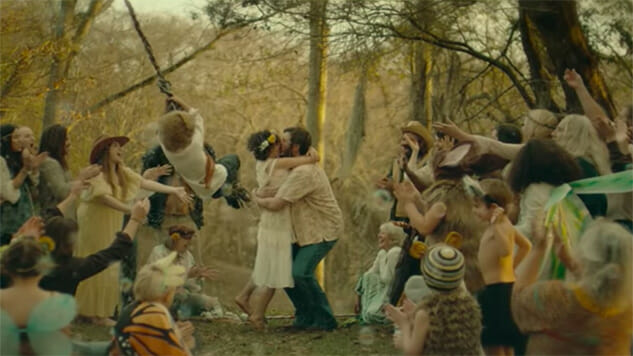 Blaze Foley, the unsung songwriting legend who helped spark the Texas outlaw music scene, was shot and killed in 1989. His legacy has been documented in films like Blaze Foley: Outlaw Messiah and most recently in the Ethan Hawke-directed Blaze, which premiered at Sundance Film Festival earlier this year.
IFC Films and Sundance Selects have released the official trailer for the critically acclaimed film, which is scheduled for theatrical release in September following an exclusive August opening in Texas. Blaze was co-written by Hawke and Foley's romantic partner Sybil Rosen, and was adapted from her 2008 novel Living in the Woods in a Tree: Remembering Blaze.
The clip opens with a young, optimistic and infatuated Foley, played by newcomer Ben Dickey, getting married to Rosen, played by Arrested Development's Alia Shawkat, and beginning to travel the country. "I don't want to be a star," he tells her. "I want to be a legend."
Foley's career disintegrates as he struggles with alcohol and the toll that being on the road away from your loved ones takes. In one scene, Rosen walks into their bathroom to find Foley in the bathtub, surrounded by song lyrics he's penned on the wall. "I think my days of being your muse are over," she tells him. The film is filled with raw emotion that won Dickey a Special Jury Prize for Achievement in Acting at Sundance.
Charlie Sexton, Josh Hamilton, Richard Linklater, Alynda Segarra (of Hurray for the Riff Raff), Sam Rockwell, Steve Zahn and Kris Kristofferson also appear in Blaze. Watch the trailer below.