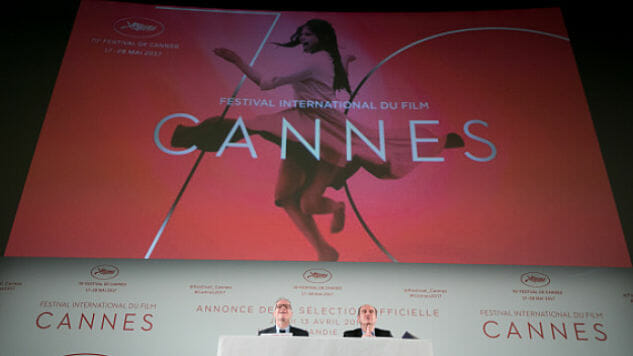 We knew the lineup for the 70th Cannes Film Festival was going to be crazy, but we didn't know it was going to be this crazy.
The annual film festival, which will be taking place this year from May 17-28, has always featured promising new titles from some of the world's biggest filmmaking names, but even by Cannes' own lofty standards, the 2017 edition has a program to die for.
Highlights include Sofia Coppola's The Beguiled, Noah Baumbach's The Meyerowitz Stories, Bong Joon-ho's Okja, Michael Haneke's Happy End, Hong San-soo's The Day After, Yorgos Lanthimos' The Killing of a Sacred Deer, Todd Haynes' Wonderstruck and Lynne Ramsay's You Were Never Really Here, all of which are in competition for the Palme D'Or.
Outside of these, notable titles include Blade of the Immortal, an adaptation of Hiroaki Samura's manga series by Takashi Miike, and Carne y Arena, a virtual reality (!) installation from Alejandro González Iñárritu. The festival will also be featuring 70th Anniversary Events that are sure to draw crowds: a new Jane Campion picture co-directed with Ariel Kleiman (Partisan), Kristen Stewart's directorial debut Come Swim, a film from the late filmmaking legend Abbas Kiarostami and episodes from David Lynch's forthcoming Twin Peaks revival.
If you haven't passed out from excitement yet, check out the complete Cannes lineup here.