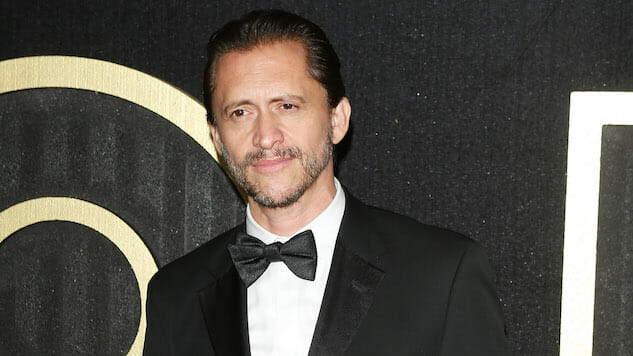 Clifton Collins Jr. has boarded the cast of Tate Taylor's forthcoming comedy-drama Breaking News In Yuba County, according to an exclusive from Deadline.
Known for his work on the HBO sci-fi western series Westworld, Collins will join the film's all-star cast alongside I, Tonya and The West Wing's Allison Janney, Mila Kunis, The Hate U Give and Girls Trip's Regina Hall and Awkwafina.
Juliette Lewis, Ellen Barkin, Samira Wiley, Wanda Sykes, Bridget Everett, Jimmi Simpson, Matthew Modine, Chris Lowell, and Keong Sim will also star in the film.
Penned by Plastic Man's Amanda Idoko, the movie tells the story of a woman, played by Janney, who catches her husband in bed with another woman. The encounter causes her husband to die of a heart attack, leading her to bury his body and revel in the celebrity of having a missing husband. All the while, she has to maneuver around nosy cops, criminals, a determined detective and a local journalist desperate for a story.
Taylor, who's also known for the 2011 film adaptation of The Help, the mediocre mystery The Girl on the Train and the strange, Octavia Spencer-led psychological horror Ma, will direct and produce under his Wyolah Films label, alongside Jake Gyllenhaal, Riva Marker, John Norris and Franklin Leonard.
While you can still catch him as a regular on Westworld, Collins will be featured next in Quentin Tarantino's forthcoming, much-anticipated thriller Once Upon a Time In Hollywood.