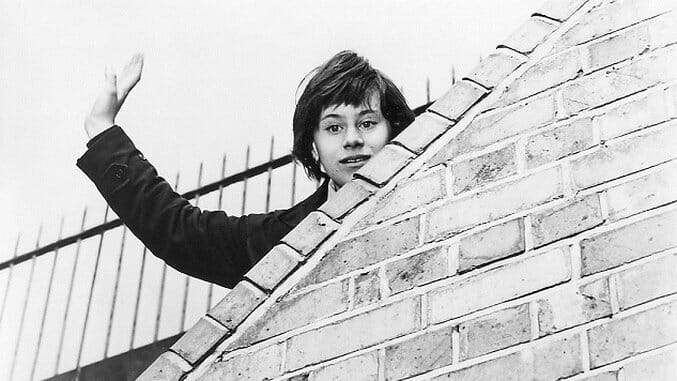 Each month, the Paste staff brings you a look at the best new selections from The Criterion Collection. Much beloved by casual fans and cinephiles alike, The Criterion Collection has for over three decades presented special editions of important classic and contemporary films. You can explore the complete collection here. In the meantime, here are our top picks for the month of August: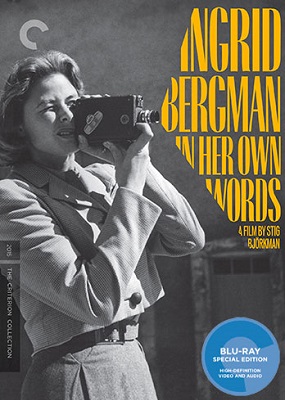 Ingrid Bergman: In Her Own Words
Director: Stig Björkman
Year: 2015
Ingrid Bergman: In Her Own Words is a stunning revelation of a beloved screen actress. For those of us who didn't know much about Ingrid Bergman, this film is full of surprises and insight. For those in the know, it is an intimate and, often times, beautiful portrait of an artist. Utilizing her diary entries that spanned decades, we are given a glimpse into the life of Bergman and those who were close to her. This documentary plays like a biopic, if she were here to star in it of course! Voice-over narration carries the film from the beginning, engrossing and pulling us into the deeply flawed, yet beautiful and insightful person that Bergman was. Each of her children are interviewed, giving layered descriptions of the actress. Each one is like a Rorschach test—they all see a different person throughout their lives. While the film doesn't present her as a puzzle or enigma to be figured out, there are certain mysteries. We wonder and hang on every decision she makes, her various romantic lives, herself as Mother, as friend, as actress, and so on. Though she is presented in her own words, we are left wondering what more can you tell us, Ingrid? The film is a fantastic example of documentary filmmaking and a must-have for classic film lovers. —Nelson Maddaloni
---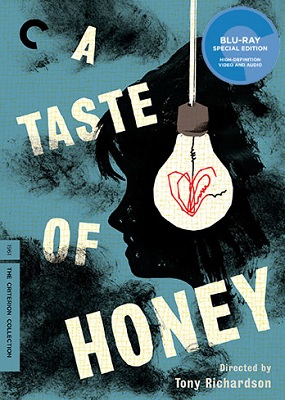 A Taste of Honey
Director: Tony Richardson
Year: 1961
It's understandable but knee-jerk that you might walk away from A Taste of Honey with the impression of angry feminine youth as its takeaway. Jo (Rita Tushingham in an absolutely startling debut) is pretty damn pissed off, after all: She's pissed at her layabout alcoholic mother, Helen (Dora Bryan), she's pissed at Peter (Robert Stephens), Helen's new beau, and she's pissed at her economic situation, her living situation, and her social situation, which all traces back to Helen's catastrophic parental failures. The only thing that doesn't grate on Jo's nerves is Jimmy (Paul Danquah), her sailor boyfriend, understandable because he's a sweetie pie. So, really, if you were in Jo's situation, you'd be pretty damn chafed, too, wouldn't you? A Taste of Honey captures Jo's righteously justified fury in Tony Richardson's talent for translating the intimacy of the theater, the film's true place of birth, to the screen, in Walter Lassally's crisp, disciplined camerawork, and most of all in Tushingham's masterful performance, which remains the most indelible of her career. —Andy Crump
---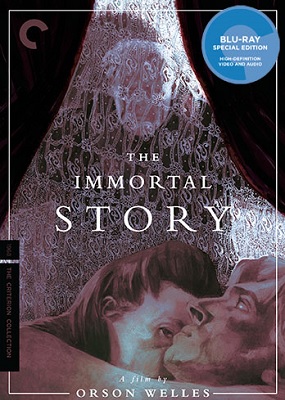 The Immortal Story
Director: Orson Welles
Year: 1968
Orson Welles' final fictional feature doesn't stretch long, but it certainly mesmerizes. A very rich businessman wishes to complete a seafaring tale and employs a tired mistress and a young sailor to fulfill his desire to see the tale come to life. While this may sound whimsical in nature, there is nothing but darkness and distance in this feature. At times this film feel as if Jodorowsky might have directed it (though albeit, a restrained Jodorowsky). There is a level of voyeurism and dread that fills the work, leaving the viewer constantly feeling as if one is watching something that is forbidden. It feels like we're violating the spaces of these characters, but also that this is what Welles wishes us to do. The film's pace is glacial … crawling by with each monologue and scene, as if Welles is forcing confessions out of the characters. By the end of its 58-minute running time, we feel exhausted as well as a little bit dirty. Yet, this is the brilliance of Welles' work. As an artist, even his minor features are not to be missed. —N.M.
---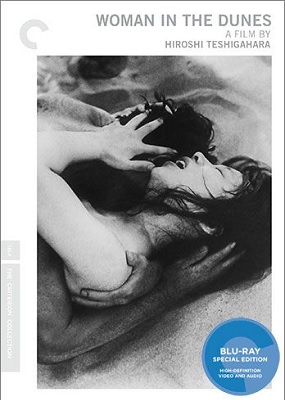 Woman in the Dunes
Director: Hiroshi Teshigahara
Year: 1964
It may be best when viewing Hiroshi Teshigahara's Woman in the Dunes to divide the picture into two separate and distinct sides. The first side, which we'll refer to as its whole wheat side, is made up of the film's artistic achievements, embodied in gorgeous compositions wrought by Teshigahara and cinematographer Hiroshi Segawa. The second side, which we'll lovingly dub the frosted side, is sprinkled generously with surreal eroticism and existential allegory of Grecian dimensions. Woman in the Dunes, a movie where an entomologist is trapped in a sand quarry by a band of perverse villagers and forced to play house with the widowed young woman who dwells there, is an unsexy film about sex and, depending on where you're sitting when you watch it, either an exploration or deconstruction of human identity. Who are we in context with the self? What about in context with the collective? These are common thoughts we all tend to chew on, and they're both far less troubling to consider than the big question Teshigahara poses in his premise: If you disappeared overnight, would anybody really care? Maybe we're just better off collecting bugs than mulling that one over. —A.C.