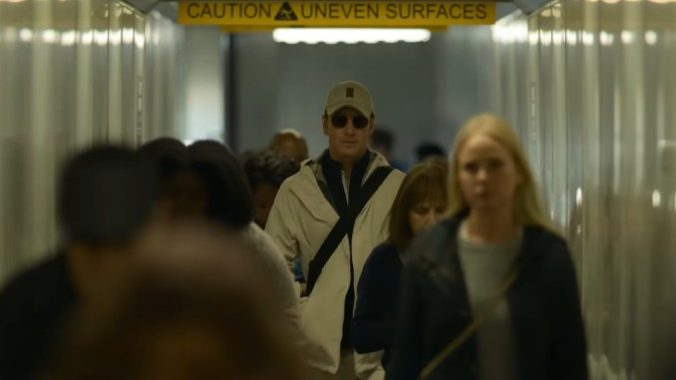 Ahead of its premiere at the Venice Film Festival on September 3, David Fincher's The Killer has released its first trailer. Reuniting Fincher with Seven writer (and uncredited rewriter of The Game and Fight Club) Andrew Kevin Walker, The Killer adapts Alexis Nolent's French graphic novel of the same name into what looks like a blend between the Hitman videogames and Le Samouraï. The Netflix film will be Fincher's first since Mank
Michael Fassbender stars as the central assassin, calming his racing heart and reminding himself of various best practices for professional murderers, such as "stick to the plan" and "prevent empathy." He wears a variety of very funny outfits that will certainly become Halloween favorites (including a bucket hat/Hawaiian shirt situation that'll be everywhere) as he runs through all the things you need to do to bump someone off and get away with it.
Take a look:
The dialogue is light (only voiceover here, which might not even be in the movie itself) and the logline mirrors it: "After a fateful near miss, an assassin battles his employers, and himself, on an international manhunt he insists isn't personal."
One might guess that Tilda Swinton, perhaps the best-known name in the cast aside from Fassbender, is the employer who may or may not have a great reason to rub Fassbender's unnamed murder-man out. But you don't need to guess to appreciate the already-thrumming score from Trent Reznor and Atticus Ross, complimenting Erik Messerschmidt's cold, brutal framings. If we know Fincher, The Killer is going to be a very good time watching someone have a very bad time.
The Killer hits theaters on October 27 before heading to Netflix on November 10.