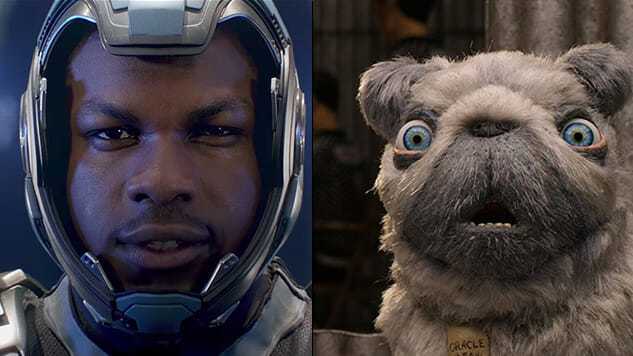 Two of the most important American filmmakers working today had movies released this weekend, and even though neither one of them made Black Panther, they're worth digging into.
First, Wes Anderson releases his Isle of Dogs, which has taken some heat for supposed cultural appropriation but is still a film one of our critics thinks is his best. And then Steven Soderbergh, who turns out isn't retired, brings his Unsane to theaters.
Also, we talk about the Pacific Rim sequel, though, honestly, not for very long.
You can find the podcast on Stitcher, Overcast and SoundCloud, but the quickest way to get every podcast is to subscribe through Apple Podcasts.
We hope you enjoy. Let us know what you think on Twitter, or [email protected]. As always, give us a review on iTunes with the name of a movie you'd like us to review, and we'll discuss it on a later podcast.