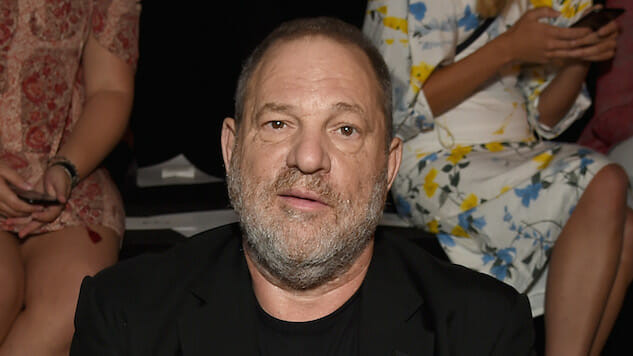 Disgraced film producer Harvey Weinstein was slapped and called a "fucking piece of shit" at a Scottsdale, Ariz. restaurant, as seen in a video that has since gone viral.
Last October, USA Today published a full list of the 84 women who have accused Weinstein of sexual harassment, sexual assault and rape.
Weinstein was slapped twice and appeared to leave the Arizona restauraunt. People reports that Weinstein has been receiving treatment at a resort in Arizona since October and that he was visiting the restaurant with his treatment sponsor.
My man deadass gave Harvey Weinstein a backhanded slap across the face.

????????????????????????pic.twitter.com/YR6p8bqJV0

— Erick Fernandez (@ErickFernandez) January 10, 2018
The Fader also tweeted out the video, but this time set to the fitting tune of Ludacris' "Slap."
enjoy this video of Harvey Weinstein getting slapped to the tune of @ludacris's "Slap" ???????? pic.twitter.com/usiiMnShpy

— The FADER (@thefader) January 10, 2018
While the slaps were pretty mild by anyone's standards, here's hoping Weinstein's accusers finally get some justice and that the "Time's Up" movement in Hollywood will actually make an impact.