Honey Boy Is Now Streaming on Amazon Prime Video
Images courtesy of Amazon Prime Video
Movies
News
Honey Boy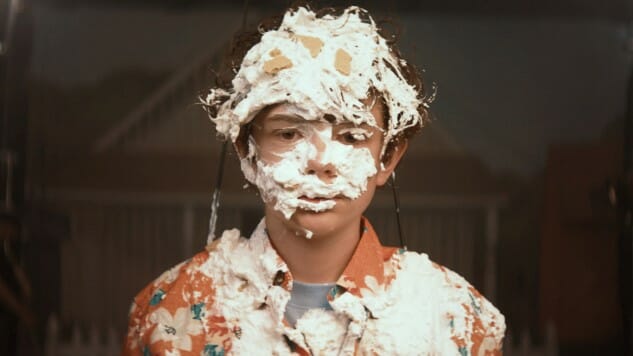 If you missed Alma Har'el's narrative feature debut Honey Boy in theaters, fret no more. The film is officially available to stream on Amazon Prime.
Honey Boy was written by Shia LaBeouf as part of an exercise in confronting his difficult childhood while he was in rehab. The film stars LaBeouf as his own father, with 14-year-old Noah Jupe playing Otis Lort, an avatar for LaBeouf as a child, while Lucas Hedges plays adult Otis, who finds himself spiraling after a tumultuous career as a child actor. FKA twigs makes her feature film debut as a kind neighbor who is a friend to child Otis when he is living with his father in a garden-level motel room.
If the cathartic experience of using art as therapy isn't enough to entice you to watch the movie, do it for director Har'el, who has rightfully been calling out the lack of recognition for women directors in Hollywood after Honey Boy, among other women-directed films, were shut out of many awards shows despite immensely positive critical receptions.
You can watch the Amazon Prime trailer for Honey Boy below, then make the smart decision to stream it immediately afterwards on Prime Video. You can see everything that's coming to the streamer this month here.