Exclusive: Watch This Behind-the-Scenes John Wick: Chapter 2 Clip
Images via Lionsgate
Movies
Video
john wick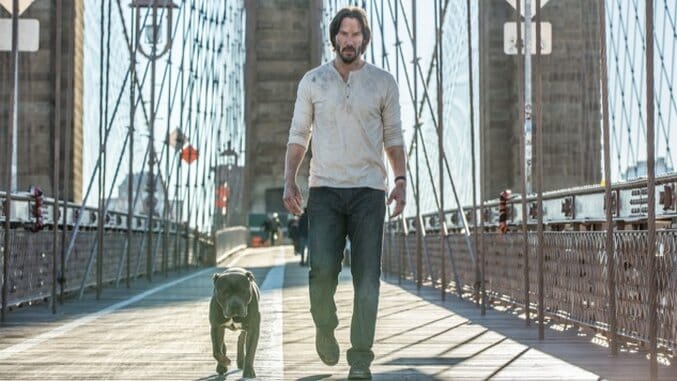 The jaw-dropping John Wick sequel did what few action movie follow-ups could ever hope to—it matched the original. One of the best and most sorely under-recognized films of 2017, loyal fans will be able to own John Wick: Chapter 2 themselves pretty soon.
In the meantime, Lionsgate has released behind-the-scenes footage and deleted scenes showing how John Wick (Keanu Reeves) pulled off his insane gun-fu moves. The clip above, which you can watch exclusively via Paste, shows how director Chad Stahelski incorporated jiu-jitsu into John's fight choreography.
"We take a lot of the principles and we try to spice them up a little bit," says Stahelski, adding firearms and edged weapons to intensify the fight scenes. The clip shows how by bringing in actual jiu-jitsu trainers, stays true to the arts.
Deleted scenes show clips of Reeves practicing jiu-jitsu on the mat and bringing that action onto the set while Stahelski and trainers detail the intricacies of the fighting style.
John Wick: Chapter 2 is available on digital for streaming on May 23 and will be in stores on HD, Blu-ray and DVD June 13. Watch the behind-the-scenes clip above, check out our review of John Wick: Chapter 2 here and see where the films falls on our list of best movies of 2017 (so far) here.