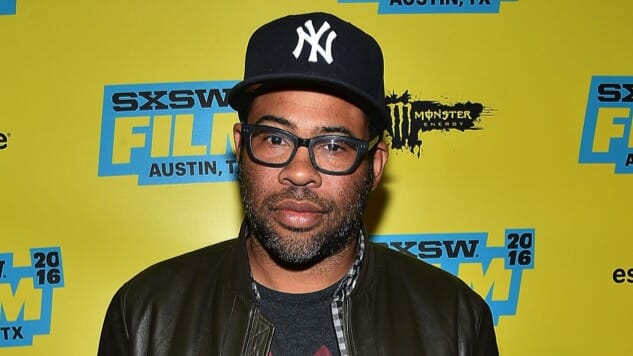 Jordan Peele—the director of last year's record-breaking, critically acclaimed horror comedy Get Out—isn't taking any time off to revel in his recent successes. After grossing nearly $230 million against a scant $4.5 million budget, Peele intends to return to the "social thriller" genre as early as 2019. Peele will write, direct and produce the untitled film slated to hit theaters on March 15, 2019. The budget is expected to be five times bigger than Get Out's, but even that jump pales in comparison to the monstrous budgets commanded by most of today's blockbuster films.
The film appears to be taking the place of the live-action remake of the popular anime Akira. Peele had recently been in talks with Universal to create the film, but ultimately decided to pass in favor of directing one of the "four other social thrillers" he intends to create within the next 10 years. And as this announcement comes hot on the heels of Peele's announcement that he'd be producing forthcoming HBO's Lovecraft Country—which follows a black man searching for his father in 1950s Jim Crow America—it's clear Peele's plate was filling up too quickly.
Per a recent deal Peele signed with Universal, he is expected to produce a number of projects focusing on giving voice to those typically underrepresented in film, whether because of gender, race or sexual orientation. It's unclear what social ill the new film will address, but given Get Out's overwhelming success, we're excited to delve into whatever creepy world Peele crafts for us.
Check out our review of Peele's first film, Get Out, here.