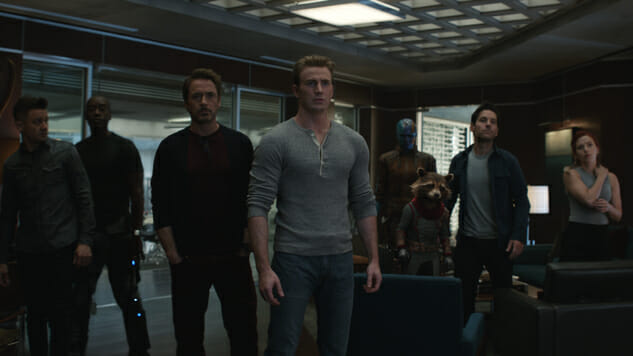 As a proper middle finger to Avatar, Marvel is rereleasing Avengers: Endgame in theaters with post-credits footage in a clear bid to knock the big, blue James Cameron blockbuster off its box-office throne.
Endgame made a modest $2.5 billion in its first 20 days in theaters (and is the fastest film to ever surpass $1 billion), but it seems the creators of the Marvel Cinematic Universe haven't had enough.
Just two months after its April 26 release in theaters, Endgame will be back for more starting on June 28. To entice viewers to sit through the three-hour-long journey that is Endgame again, the studio is including additional footage in a post-credits scene—something the original film shockingly never had.
"Not an extended cut, but there will be a version going into theaters with a bit of a marketing push with a few new things at the end of the movie," Kevin Feige, president of Marvel Studios, told ScreenRant. "If you stay and watch the movie, after the credits, there'll be a deleted scene, a little tribute, and a few surprises. Which will be next weekend."
According to Box Office Mojo, Endgame currently sits at about $2.74 billion grossed at the global box office, while Cameron's flick sits at a hefty $2.78 billion. The superheroes need just over $45 million to topple the creatures of Pandora, which is more than possible, considering the tenacity of Marvel fans and the ambiguity of the added footage.
The rerelease of the film comes just before the premiere of Spider-Man: Far From Home, which makes its way to theaters on July 2. It can be assumed that Endgame will take home the trophy for the highest-grossing film of all-time, and it can also be assumed that this is the cleverest (and pettiest) act from a big studio in quite a while.
Read Paste's Endgame review here.