Poor teens. Recent films aimed at them have taken a turn for the terrible. The onslaught of Twilight and its knock-offs leaves us yearning for the well-written, clever teen films that dominated the genre during the '90s and the early 2000s.
Perhaps what we miss most of all are the sharp-tongued, lovable heroines that wooed us in classics like 10 Things I Hate About You and Clueless. Most recent teen films largely serve as coming-of-age stories for male protagonists. In the rare films of the genre that do feature female leads, they often take on the damsel-in-distress role (can anyone say Bella Swan?), leaving their male counterparts to save the day.
In honor of our favorite girls with sass and spunk, we've compiled a list of 10 great teen-film heroines.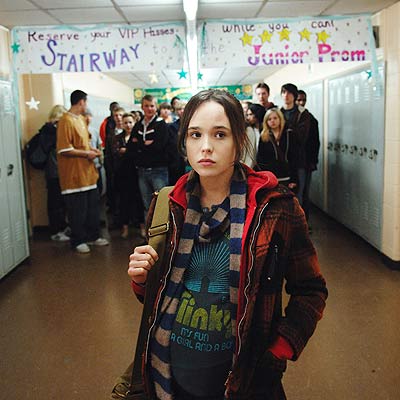 9. Juno (2007)
Juno MacGuff (Ellen Page)
This film is becoming a contemporary classic of the teen film genre largely due to Ellen Page's deadpan performance as Juno MacGuff, a smart aleck-y 16-year-old who commemorates her recent departure from tween-hood with every teenage girl's worst nightmare: pregnancy. Juno drops witticisms and pop-culture references quicker than we can catch them, and her love interest—baby daddy Paulie Bleeker (played by Michael Cera)—serves only as a foil to her character development, letting her steal the show. And steal the show, she does—when confronted with an ethical dilemma at the climax of the film, Juno manages to set everything back into its proper place with all the finesse we'd expect from the horror-movie-loving punk-rock girl.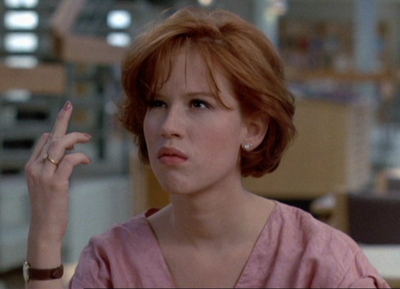 8. The Breakfast Club (1985)
Claire Standish (Molly Ringwald)
Molly Ringwald will forever stand out in our minds as queen of the Brat Pack—the prototypical girl-next-door that every guy wanted to date and every girl wanted to be. Ringwald demonstrates her Teen Queen acting chops in this coming-of-age film—which should be mandated viewing for everyone caught in the awkward adolescent limbo right before adulthood. Ringwald plays Claire Standish, the stereotypical popular girl. However, though Claire's initial snobbishness might put us off, as the movie progresses, we watch her become more vulnerable and understanding of her peers in detention—who all come from different social segments of the high school population. And when she kisses Bad Boy and Ultimate Mess-Up Bender (played by Judd Nelson), we are weak at the knees.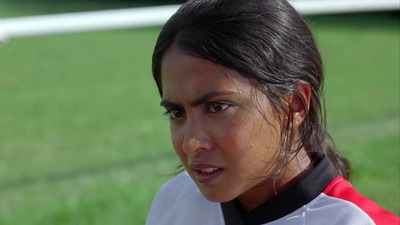 7. Bend It Like Beckham (2002)
Jessminder "Jess" Bhamra (Parminder Nagra)
This film helped David Beckham become a household name in the early 2000s, but it also gave hope to girls everywhere that they could do whatever they put their heart to, no matter how daunting the odds. Parminder Nagra plays Jess, a girl from a traditional Indian family who disapproves of her love of soccer (or football, as the Brits call it). Defying her parents, Jess joins a soccer team and easily becomes one of the best players. By the end of the film, she has won the most important match of the season (along with a university scholarship) in addition to winning over her parents and her smoking hot coach (played by Jonathan Rhys-Meyer).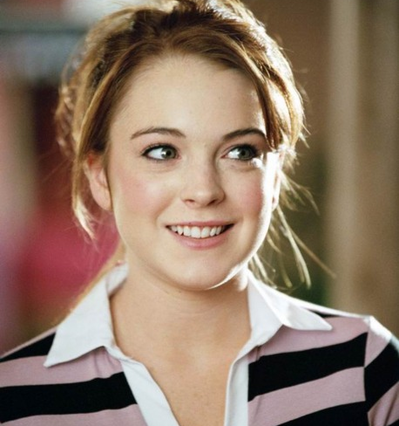 6. Mean Girls (2004)
Cady Heron (Lindsay Lohan)
In this film, which has already amassed a cult following, Lindsay Lohan stars as Cady Heron, the new girl at school who is easily adopted into the popular clique because she's both pretty and exotic (she comes from Africa!). The Plastics do their best to mold Cady into one of them — beautiful, gossipy, and petulant—and for a moment, we're concerned that Cady actually takes these lessons to heart. However, we realize at the end of the film that Cady—who performs a series of surprisingly altruistic acts—is just as sweet and quirky as she was in the beginning.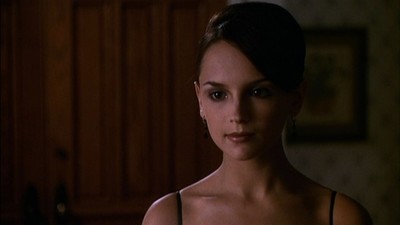 5. She's All That (1999)
Laney Boggs (Rachel Leigh Cook)
For some reason, filmmakers seem to believe that they can slap a pair of glasses and a baggy tee-shirt onto an otherwise gorgeous actress and transform her into an ugly duckling. Such is the case here with Rachel Leigh Cook's character, who is only believable as a homely, art-loving nerd because of her A+ acting. Laney Boggs attracts the attention of popular boy Zack Siler (Freddie Prinze, Jr.) who sets out to make her Prom Queen so that he can win a bet. Just when we think that Laney has sold her soul to the devil in exchange for popularity and plastic good looks, she surprises us — putting Zack in his place and showing us that nice girls can finish first.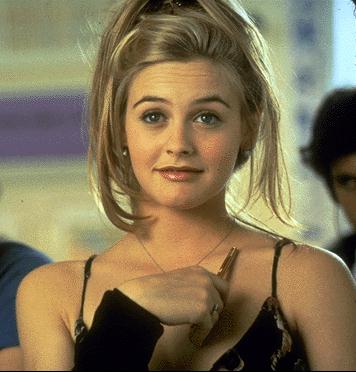 4. Clueless (1995)
Cher Horowitz (Alicia Silverstone)
At first glance, Cher Horowitz (played by Alicia Silverstone) seems like a one-dimensional character — ditzy, selfish, and solely concerned with the state of her shoes. But our first impression may have been a little too strict. We watch her develop feelings for her kind-of stepbrother—relax, it's not actually incest because they're not really related—Josh (played by Paul Rudd) as well as foster Tai (Brittany Murphy), the new girl at school who severely lacks both style and social graces. As her relationships with Josh, Tai, and other characters develop, we witness a more sensitive side to Cher. She just wants everyone in her life to be happy and what isn't noble about that?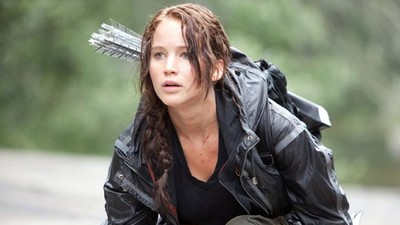 3. The Hunger Games (2012)
Katniss Everdeen (Jennifer Lawrence)
Jennifer Lawrence's character in The Hunger Games, Katniss Everdeen, is the best example of a butt-kicking, name-taking heroine to grace the big screen in recent years. She's our generation's Xena the Princess Warrior. First, she takes her little sister's place as their region's tribute in a fight to the death, knowing that her chances of survival are slim. Second, she ends up beating out almost every other tribute during the fight to tie for first place (though, we still think she should have just won). Katniss knows how to pack a mean punch; the girl doesn't mess around.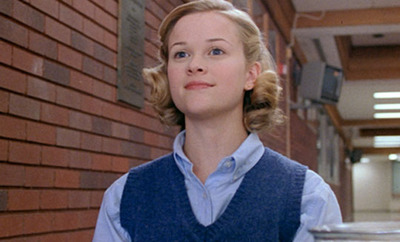 2. Election (1999)
Tracy Flick (Reese Witherspoon)
Tracy Flick, Reese Witherspoon's character in Election, is a louder, ruder version of Hermione Granger with all of the ambition but 10 times the snarkiness. During the film, Tracy is running for president of her high school and throughout the campaign, it's clear that she knows how to play hardball. She outmaneuvers her opponents as well as Jim McAllister (Matthew Broderick) to eventually emerge victorious, and while, at times, her morals are questionable, we have to applaud her for her relentless determination to get to the top.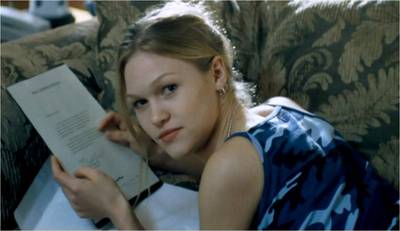 1. 10 Things I Hate About You (1999)
Kat Stratford (Julia Stiles)
There's a lot to adore about 10 Things I Hate About You. First, it's a modern take on Shakespeare's The Taming of the Shrew that seamlessly integrates the storyline into a contemporary setting. Second, the film features characters played by Joseph Gordon-Levitt and Heath Ledger in the prime of their youth. But, third and most importantly, the film centers on Kat Stratford (Julia Stiles), a teen heroine who isn't afraid to protect those she loves nor get what she wants.