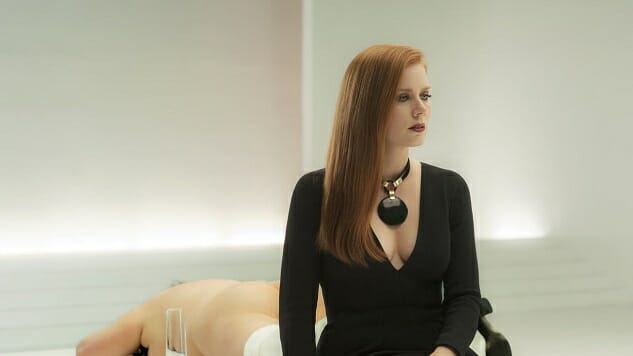 Amy Adams must have had a busy few months filming Arrival and Nocturnal Animals, which are set to hit theaters less than a month apart. While both have been making their rounds at festivals, the two films look to have incredibly different tones and styles, as the first teaser for Nocturnal Animals suggests.
The film follows Adams' character, a successful art gallery owner, as she is forced to deal with her past after receiving a transcript for her ex-husband's new book. She hasn't seen her ex-husband in years, and she's forced to face the sins of her former life as she reads through the book. The book is acted out in various scenes, and Isla Fisher, who bears a striking resemblance to Adams, plays Adams' character in these scenes.
The film's impressive cast also features Michael Shannon, Jake Gyllenhaal, Aaron Taylor-Johnson, Armie Hammer and Laura Linney. Nocturnal Animals broke records at Cannes when Universal paid $20 million to acquire the film for Focus Features.
Based on Austin Wright's 1993 novel Tony and Susan, Nocturnal Animals was written and directed by famed fashion designer Tom Ford. The film comes out in limited release on Nov. 18, and hits more theaters on Dec. 9.
Check out the incredibly tense trailer above, and be sure to prepare for the double dose of Adams coming to theaters this fall.