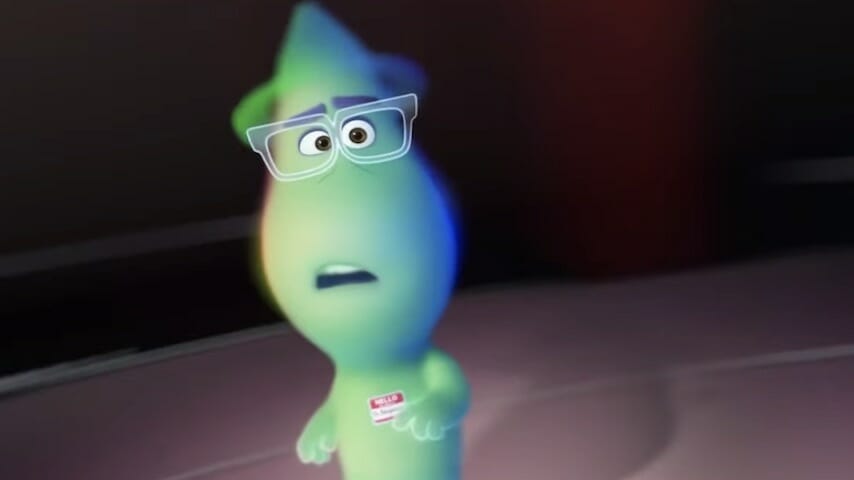 It was really only a matter of time, but it's now official: Disney has announced that Pixar's "existential animated adventure" Soul, originally scheduled for a June 19 release, will now be pushed back to premiering in theaters (we all hope) on Nov. 20, 2020. And with that, come another major milestone: There isn't a single major movie currently scheduled to open in theaters until the end of July. That film would be Disney's Mulan, currently scheduled for July 24, but even that may end up being optimistic. We'll all clearly be stuck in "wait and see" mode for quite a while.
Disney also announced at the same time that it would be pushing original fantasy film Raya and the Last Dragon to Nov. March 12, 2021, where it will displace yet another, yet-to-be-named film. The Disney release schedule, needless to say, is in shambles right now, with Black Widow currently penciled in for Nov. 7, 2020 and The Eternals in Feb. 2021.
Obviously, Soul is in no ways alone, as all the major studios have shifted their tentpole films to releases that are further out, including movies like Morbius and Ghostbusters: Afterlife from Sony, Wonder Woman 1984 from Warner Bros., or Top Gun: Maverick from Paramount. The real question is how long this can continue before one of those studios decides to jump the gun and attempt a release via VOD or streaming, just to see how much pent-up interest there is for blockbuster film entertainment. Perhaps Disney could be the one to take the bait, dropping one of its major new films onto Disney+ just to see how many new subscribers it would net the company? Pixar's Onward already helped to establish the new normal of early VOD releases for certain films, after being released in theaters only weeks before the national theater shutdown, but the films that have headed straight to VOD so far have largely been smaller releases. A real tentpole (like a Marvel movie) making that decision would be a game changer.
Soul, meanwhile, stars the voices of Jamie Foxx and Tina Fey, in a story that has some definite Inside Out and Coco vibes in particular. It's the tale of a music teacher named Joe, whose soul is stripped from his body and sent on a quest for enlightenment in a "pre-existence" state where souls are assigned their personalities and interests. There, he meets a character named 22, voiced by Fey, who resists the call to journey to Earth, and the two must decide whether the rigors of life are worth living.
Check out the most recent trailer for Soul below.