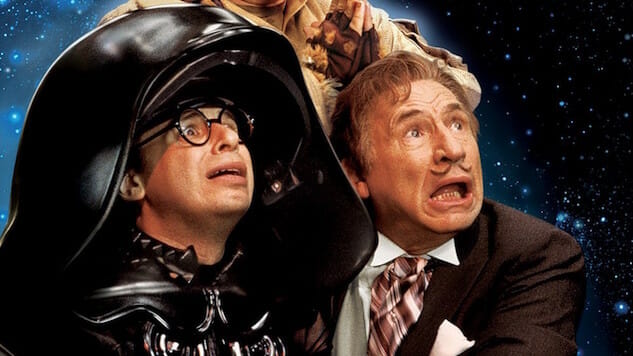 From the early 1960s to the mid-1990s, director and comedian Mel Brooks had an impressive run of parody movies with Young Frankenstein, Robin Hood: Men in Tights and Blazing Saddles. Having stood the test of time, many of Mel Brook's films not only remain hilarious upon the twelfth viewing, but they continue to inspire legions of new fans decades after their initial release. One of the most fondl remembered parodies from this stint may be Brooks' Star Wars spoof. Starring Bill Pullman, Rick Moranis and the late John Candy, 1987's Spaceballs is a loving, sarcastic ode to the seminal film franchise.
Early reviewers seemed to enjoy the film, but were put off by the film having been released a decade after A New Hope hit theaters. While funny, the film failed to capitalize on active Star Wars' fever, and instead felt a little dated and unnecessary as a result. This is not a problem the world is currently facing, and modern opinion of the film is significantly more positive.
Thanks to J.J. Abram's Episode VII and Gareth Edward's Rogue One, interest in everything Star Wars is surging across the planet. And with a new Star Wars film planned every single year from now until the sun explodes, the time is ripe for somebody to make fun of it.
While reports of Brooks returning to create Spaceballs 2: The Search for More Money have been thrown around for years, Brooks recently said during a Q&A that he was "in talks" to create a new film. A video of Brooks' answer was tweeted out by NJPAC:
So… will there be a Spaceballs 2?! #MelBrooks says… pic.twitter.com/Ei89hTJLD7

— njpac (@NJPAC) May 21, 2017
Given that most modern-equivalent films like your Scary Movies or Meet the Spartans are more likely to inspire tears of rage than even a single peep of genuine laughter, it seems the world could be ready for a Mel Brooks return to parody-directing.
Be sure to check out where the original Spaceballs ranks compared to other great movies currently on Starz here.