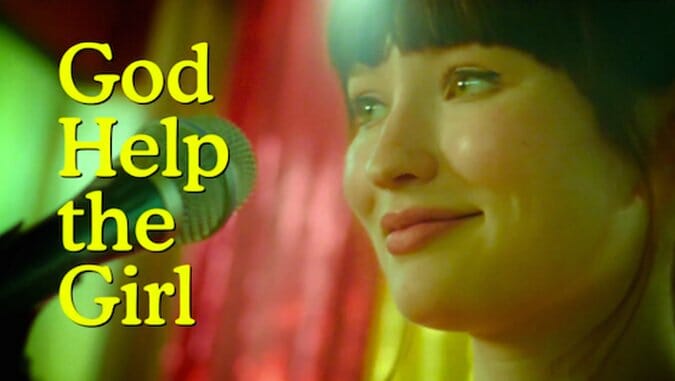 Belle & Sebastian ringleader Stuart Murdoch has shared the first trailer from his directorial debut, God Help the Girl.
The project started years ago, when Murdoch began churning out pop-fueled tunes that didn't fit Belle & Sebastian's sound. Instead, he imagined the project as a work for female vocalists, and not his bandmate Sarah Martin. The group ended up including unknown female vocalists, and with Belle & Sebastian as their backing band, God Help the Girl's debut LP was released in 2009. Murdoch, though, always imagined it as a two-part project.
God Help the Girl, the film, was both written and directed by Murdoch, and stars Emily Browning, Hannah Murray and Olly Alexander, three teens who chase the idea of being in a band over the course of the summer. It made its premiere at this year's Sundance Film Festival and will be released in the U.K. on Aug. 16, where Belle & Sebastian will perform alongside the film. While a U.S. release date hasn't been determined, you can check out the trailer above.
Belle & Sebastian are currently working on their ninth album in Atlanta, Ga.