This year's Sundance might possibly be a little less star-heavy than recent years have been, but there's certainly a great deal of diversity. Our most anticipated films this time run the gamut subject-wise from snowboarding to bank robbing, geographically from earthquake-torn China to lovelorn Israel, and thematically from triumph to tragedy, and back. Here are the 20 we're looking forward to most.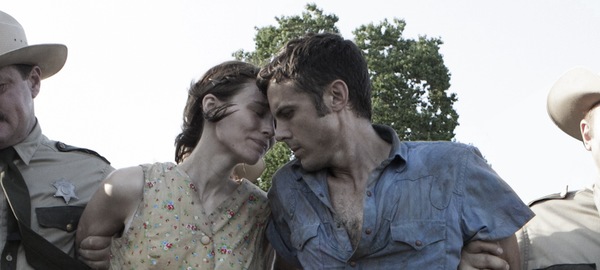 Ain't Them Bodies Saints
The Category: U.S. Dramatic
The Sundance Synopsis: Bob Muldoon and Ruth Guthrie, an impassioned young outlaw couple on an extended crime spree, are finally apprehended by lawmen after a shootout in the Texas hills. Although Ruth wounds a local officer, Bob takes the blame. But four years later, Bob escapes from prison and sets out to find Ruth and their daughter, born during his incarceration.
The barren landscapes of David Lowery's poetic feature evoke the mythology of westerns and saturate the dramatic space with fatalism and an aching sense of loss. Aided by powerfully restrained performances by Casey Affleck, Rooney Mara and Ben Foster, Lowery incorporates an unnerving tension into the film, teetering it at the edge of violence.
The beautiful, irreconcilable dilemma of the story is that Ruth—compelled by the responsibilities of motherhood and her evolving relationship with the deputy she shot—remains haunted by her intense feelings for Bob. Each of them longs for some form of peace. Ironically, it's Bob, the unrepentant criminal trapped in the romantic image of a bygone past, who is driven by an almost righteous sense of clarity. Following in the footsteps of Badlands and Bonnie and Clyde, Lowery's humanism transcends the genre.
The Key Players: Director David Lowery; Casey Affleck, Rooney Mara, Ben Foster
The Draw: Director David Lowery edited two of our favorite festival films of last year—Kris Swanberg's Empire Builder and Amy Seimetz's Sun Don't Shine. And Casey Affleck is a must-see in any project he's a part of. At least when it doesn't involve Joaquin Phoenix.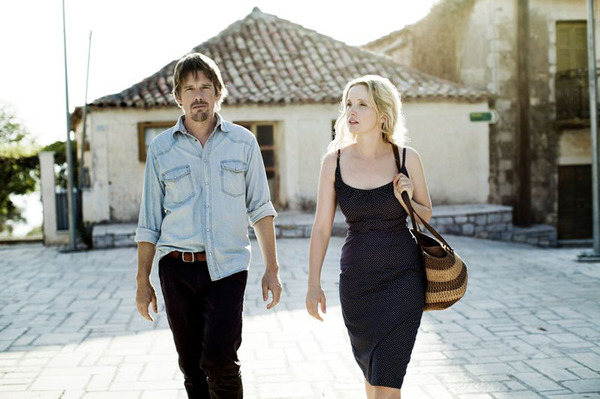 Before Midnight
The Category: Premieres
The Sundance Synopsis: We meet Celine and Jesse nine years after their last rendezvous. Almost two decades have passed since their first encounter on a train bound for Vienna, and we now find them in their early forties in Greece. Before the clock strikes midnight, we will again become part of their story.
Director Richard Linklater continues his enchanting tale of a chance meeting between two strangers, bringing to it a nuanced perspective only gained by years lived. As it does in each film in the series, life carries with it new responsibilities and attitudes, forcing the two dreamers to reassess what they want next. Bolstered by an increasingly refined onscreen chemistry between lead actors Julie Delpy and Ethan Hawke, Before Midnight is a fitting third chapter in one of the great love stories of American independent cinema.
The Key Players: Director Richard Linklater; Ethan Hawke, Julie Delpy
The Draw: Ummm… we have a brain?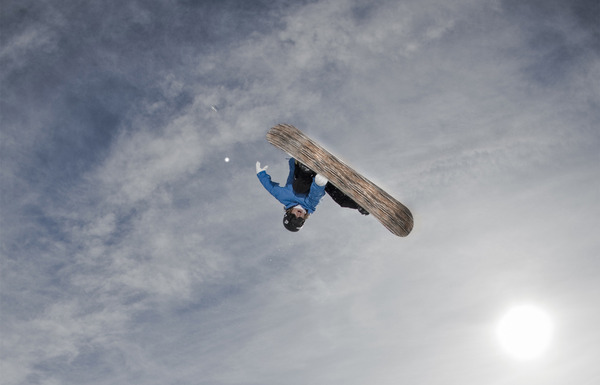 The Crash Reel
The Category: Documentary Premieres
The Sundance Synopsis: This eye-popping, intimate story of U.S. champion snowboarder Kevin Pearce uses years of vérité footage to expose the excitement and appeal, as well as the high stakes, of participating in extreme-action sports. Training to compete against longtime rival Shaun White at the 2010 Winter Olympics, Kevin suffered a traumatic brain injury from a 2009 accident in Park City, Utah. His tight-knit Vermont family flew to his side, and together they began an intensive process of trying to rehabilitate him and help him rebuild his permanently damaged life. Kevin's determination and the tireless support of family and friends kept him focused on recovery. But when he insisted he wanted to return to the sport he loved, his family objected. As an elite athlete, Kevin was a professional risk taker, but as a brain-injury survivor, his skills were now impaired, and even a small blow to the head could kill him.
Academy Award-nominated director Lucy Walker's latest film (Waste Land won the World Cinema Documentary Audience Award at the 2010 Sundance Film Festival) sheds light on the alarming trend of athletes pushing the boundaries of their sports past the limit. How much risk is too much? Her thoughtful and probing treatment of her subject enables us to share one family's remarkable journey.
The Key Players: Director Lucy Walker
The Draw: Walker's a brilliant documentarian, and with all the Sundance darkness, an uplifting story of courage and triumph might just fit the bill perfectly.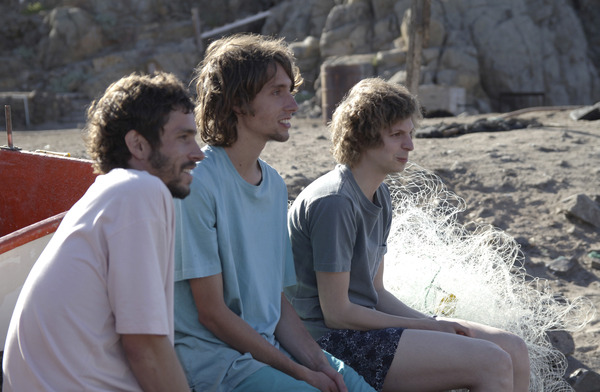 Crystal Fairy
The Category: World Dramatic
The Sundance Synopsis: Jamie is a boorish, insensitive American twentysomething traveling in Chile, who somehow manages to create chaos at every turn. He and his friends are planning on taking a road trip north to experience a legendary shamanistic hallucinogen called the San Pedro cactus. In a fit of drunkenness at a wild party, Jamie invites an eccentric woman—a radical spirit named Crystal Fairy—to come along. What is meant to be a devil-may-care journey becomes a battle of wills as Jamie finds himself locking horns with his new traveling companion. But on a remote, pristine beach at the edge of the desert, the magic brew is finally imbibed, and the true adventure begins. Preconceived notions and judgments fall away, and the ragtag group breaks through to an authentic moment of truth.
With his signature flair, maverick writer/director Sebastián Silva returns (The Maid won the dramatic Jury Prize in 2009) to unearth the deadpan comedy that results from the archrivalry between his ego-clashing characters. Culminating in a profound audience experience, Crystal Fairy is about the gifts we can receive when we stop reaching for them.
The Key Players: Director Sebastián Silva; Michael Cera
The Draw: What a crazy, crazy premise. So crazy that it just…might…work.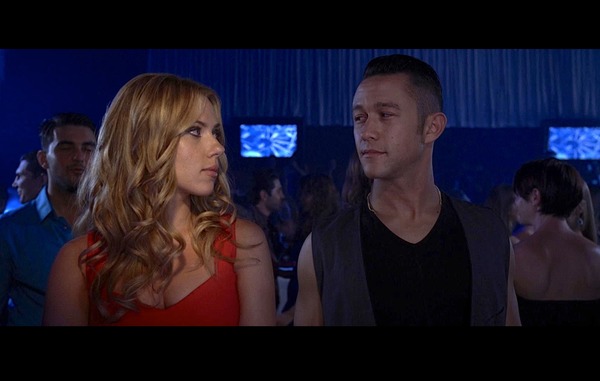 Don Jon's Addiction
The Category: Premieres
The Sundance Synopsis: Jon Martello objectifies everything in his life: his apartment, his car, his family, his church and, of course, women. His buddies even call him Don Jon because of his ability to pull "10s" every weekend without fail. Yet even the finest flings don't compare to the transcendent bliss he achieves alone in front of the computer watching pornography. Dissatisfied, he embarks on a journey to find a more gratifying sex life, but ends up learning larger lessons of life and love through relationships with two very different women.
Crass, funny and startlingly sincere, Joseph Gordon-Levitt's Don Jon's Addiction resonates with its utterly authentic realization of people and place, transcending New Jersey stereotypes by infusing its characters with tantalizing complexities. Gordon-Levitt's chemistry with co-stars Scarlett Johansson and Julianne Moore ignites the screen with heat and emotion. With abundant charm and formidable wit, Don Jon's Addiction marks the evolution of an incredibly talented actor into a truly gifted writer/director.
The Key Players: Director Joseph Gordon-Levitt; Scarlett Johansson, Julianne Moore
The Draw: Joseph Gordon-Levitt is quickly becoming the King of Sundance. This year he brings his directorial debut to Park City, and we're intrigued to see what he brings to the table.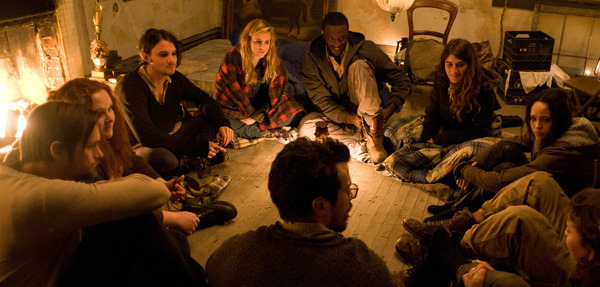 The East
The Category: Premieres
The Sundance Synopsis: Someone is attacking big corporate CEOs and forcing them to consume harmful products they manufacture. An elite private intelligence firm is called into action and contracts ex-FBI agent Sarah Moss to infiltrate a mysterious anarchist collective, The East, suspected to be responsible. Skilled, focused and bent on success, Sarah goes undercover and dedicates herself to taking down the organization. She soon finds, however, that the closer she gets to the action, the more she sympathizes with the group's charismatic leaders.
After the warm reception he received for 2011's Sound of My Voice, director Zal Batmanglij returns to the Sundance Film Festival with this stunning sophomore effort, which marks his second collaboration with the irresistibly alluring, multitalented Brit Marling. Featuring a fantastic supporting cast, including Patricia Clarkson, Ellen Page, and Alexander Skarsgård, The East is a taut and timely thriller that resonates deeply with the complexity of today's explosive socioeconomic landscape.
The Key Players: Director Zal Batmanglij; Brit Marling, Alexander Skarsgård, Ellen Page
The Draw: Sound of My Voice was one of our favorite small films of 2012, and we've been looking forward to the next collaboration between Zal Batmanglij and Brit Marling ever since.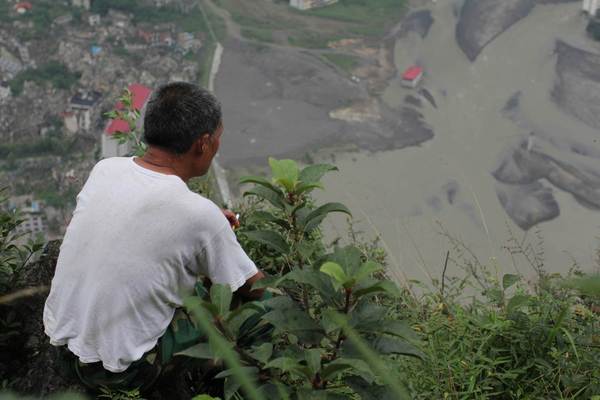 Fallen City
The Category: World Documentary
The Sundance Synopsis: The 2008 earthquake in China utterly destroyed not only physical structures but also human lives in mountain cities like Beichuan. Through the gracefully interwoven stories of three survivors from the town, Fallen City documents the struggle to rebuild amidst ruin. Meanwhile, down the road, a new Beichuan is rising. The Chinese government's solution to the devastation of the earthquake is a completely new town where the survivors can live a better, more prosperous life in spacious flats among manicured landscapes.
As the physical structures appear at a breakneck pace, we see that people's hearts cannot be repaired as easily. First-time director Zhao Qi gives us an intimate look at Chinese life by focusing on the people's unshakable familial love and commitment—values not seen as often in the West. Through surprising turns, haunting visuals, and the personal and political drive to forget, Fallen City becomes a testimony to the universal human will to persevere and remember.
The Key Players: Director Zhao Qi
The Draw: We get so little authentic information about China that well-done documentaries about the country never fail to fascinate. And the connection between buildings and hearts is an interesting angle. Also, Zhao Qi was the producer for the haunting Last Train Home.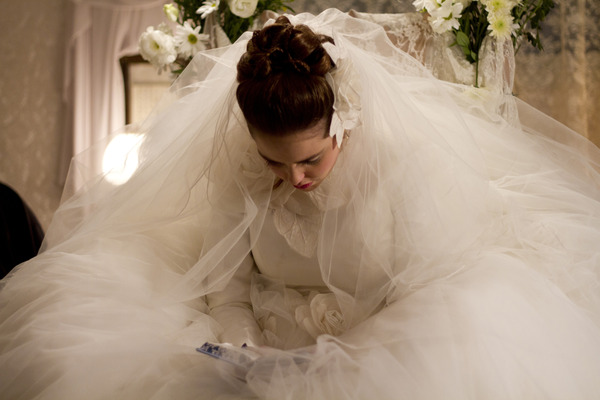 Fill the Void
The Category: Spotlight
The Sundance Synopsis: Watching Fill the Void is like stepping into a Charlotte Brontë novel set in Tel Aviv's ultra-Orthodox community. Strict social codes, rabbinical decrees and subtle signifiers govern the way all members interact—especially men and women.
This is the universe of taciturn, 18-year-old Shira, whose cloistered life takes a dramatic turn when her sister dies suddenly, leaving behind a newborn and a bereaved husband. As the camera gently infiltrates Shira's family's hushed quarters, so, too, does it keenly observe her private evolution from innocence to self-awareness as she decides whether to take her sister's husband as her own. The tension between Shira and her brother-in-law is palpable as their vulnerabilities stir under the surface of an emotional chess game neither is prepared for. Burshtein's universal story of tortured love—told with enormous specificity, nuance, and depth—is transfixing.
The Key Players: Director Rama Burshtein
The Draw: Like a Jane Austen novel set in a Hasidic Jewish community? Done and done, we're in.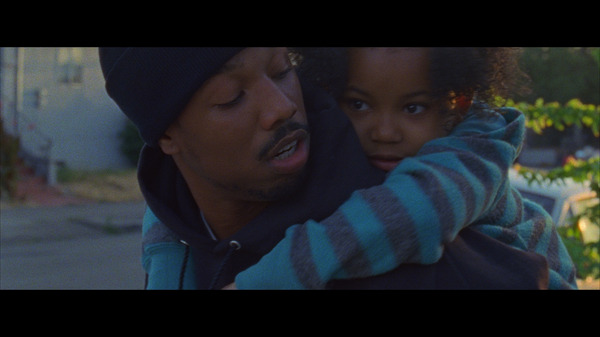 Fruitvale
The Category: U.S. Dramatic
The Sundance Synopsis: Oscar Grant was a 22-year-old Bay Area resident who loved his friends, was generous to strangers, and had a hard time telling the truth to the mother of his beautiful daughter. He was scared and courageous and charming and raw, and as human as the community he was part of. That community paid attention to him, shouted on his behalf, and filmed him with their cellphones when BART officers, who were strong, intimidated and acting in the way they thought they were supposed to behave around people like Oscar, shot him in cold blood at the Fruitvale subway stop on New Year's Day in 2009.
Director Ryan Coogler makes an extraordinary directorial debut with this soulful account of the real-life event that horrified the nation. Featuring radiant performances by Melonie Diaz and Michael B. Jordan as Grant, a young man whose eyes were an open window into his soul, Fruitvale offers a barometer reading on the state of humanity in American society today.
The Key Players: Director Ryan Coogler; Michael B. Jordan, Octavia Spencer
The Draw: In the wake of Trayvon Martin, this doc couldn't be more timely. And Michael B. Jordan is emerging as one of the most intriguing young black actors of his generation.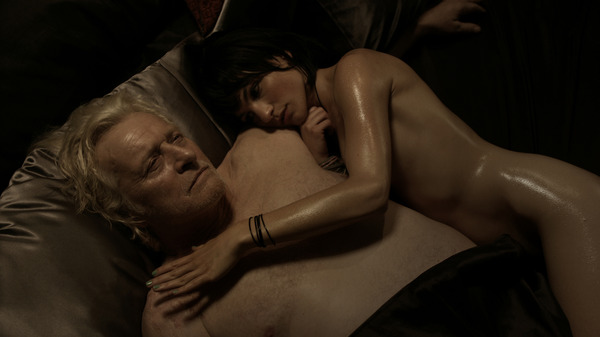 Il Futuro (The Future)
The Category: World Dramatic
The Sundance Synopsis: When her parents die in a car accident, adolescent Bianca's universe is upended. Staying alone in the family's Rome apartment and entrusted with the care of her younger brother, Tomas, she struggles to hold things together as her place in her surreal new world becomes blurry. Life is further complicated when Tomas's gym-rat friends invite themselves to stay indefinitely. Using Bianca as a lure for a heist they've concocted, they convince her to initiate a sexual relationship with enigmatic blind hermit Maciste, played by Rutger Hauer. But as the two spend time together, Bianca unexpectedly finds normalcy and acceptance in the aging b-movie star and former Mr. Universe's rococo mansion.
Alicia Scherson's striking third feature uses the streets of Rome to create a world both richly beautiful and unapologetically provocative—the very aesthetic reflecting Bianca's disorientation as the future becomes her present. Even the unsettling score morphs with her, growing bigger and bolder as she does. IL FUTURO's lead actor, Manuela Martelli, fearlessly embodies Bianca's confusion and vulnerability, capturing her slow climb to maturity through a series of subtle shifts and revelations.
The Key Players: Director Alicia Scherson; Rutger Hauer
The Draw: I'm a sucker for films that involve heists, and the inclusion of Rutger Hauer as a blind hermit certainly doesn't hurt matters.