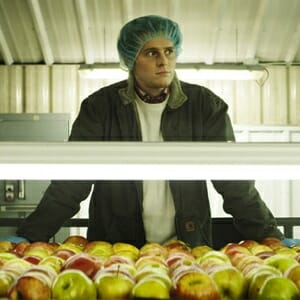 Director: Kyle Patrick Alvarez
Writers: David Sedaris, Kyle Patrick Alvarez
Stars: Jonathan Groff, Corey Stoll, Denis O'Hare, Dale Dickey, Dean Stockwell, Troian Bellisario
For those who believe that David Sedaris can do no wrong (and I was awfully close to that sentiment until today), this film will be a bit of a wake-up call. It's the first film based on a Sedaris story, and it falls flat. The characters are of tedious cardboard and are nearly without interest, wasting the considerable character talents of the likes of Dale Dickey and Dean Stockwell.
Corey Stoll and Denis O'Hare fare somewhat better, wresting somewhat interesting performances from the limp script (they have the advantage of more screen time to do so). And poor Jonathan Groff is given virtually nothing to do in a lead role. Somewhere out there, there's a sensitive, moving film to be made about the insensitivity of traditional religious groups to vulnerable young homosexuals. Unfortunately, this ain't it.