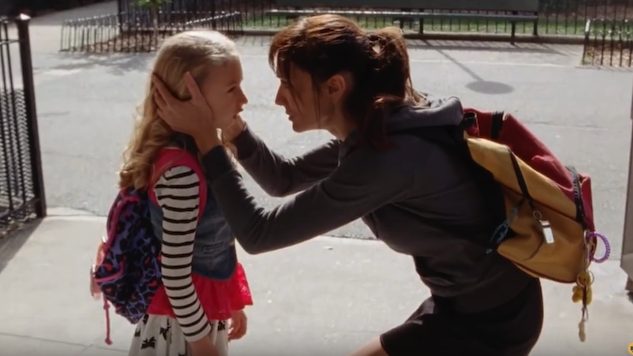 The SXSW Film Festival has announced its top winners. Most Beautiful Island, the directorial debut of Spanish actor Ana Asensio, won the narrative feature competition, and The Work, from directors Jairus McLeary and Gethin Aldous, won the documentary feature competition.
Most Beautiful Island is a New York thriller that follows the story of one undocumented woman and her struggle for survival—you can watch the trailer here. The Work documentary is set in a group therapy retreat for convicts at Folsom Prison. The winning short films include Forever by director Kristian Håskjold and Little Potato by directors Wes Hurley and Nathan M. Miller. Noticeably absent from the award winners are the two movies everyone seems to be talking about: James Franco's The Disaster Artist and Edgar Wright's Baby Driver. The reason for their absence is simply that both films were not up for award consideration.
See the complete list of award winners below, and keep up with everything that Paste is streaming live from Austin during SXSW here.
Feature Film Grand Jury Awards
Narrative Feature Competition
Winner: Most Beautiful Island
Director: Ana Asensio
Special Jury Recognition for Breakthrough Performance: The Strange Ones
Actor: James Freedson-Jackson
Special Jury Recognition for Best Ensemble: A Bad Idea Gone Wrong
Cast: Matt Jones, Eleanore Pienta, Will Rogers, Jonny Mars, Sam Eidson, Jennymarie Jemison
Documentary Feature Competition
Winner: The Work
Directors: Jairus McLeary and Gethin Aldous
Special Jury Recognition for Excellence in Observational Cinema: Maineland
Director: Miao Wang
Special Jury Recognition for Excellence in Documentary Storytelling: I Am Another You
Director: Nanfu Wang
Short Film Grand Jury Awards
Narrative Shorts
Winner: Forever Now
Director: Kristian Håskjold
Special Jury Recognition for Acting: DeKalb Elementary
Actor: Tarra Riggs
Documentary Shorts
Winner: Little Potato
Director: Wes Hurley & Nathan M. Miller
Midnight Shorts
Winner: The Suplex Duplex Complex
Director: Todd Rohal
Animated Shorts
Winner: Wednesday with Goddard
Directors: Nicolas Menard
Special Jury Recognition: Pussy
Director: Renata Gasiorowska
Music Videos
Winner: Leon Bridges – RIVER
Director: Miles Jay
Special Jury Recognition: Tame Impala – The Less I Know The Better
Director: CANADA
Texas Shorts
Winner: The Rabbit Hunt
Director: Patrick Bresnan
Texas High School Shorts
Winner: Better Late Than Never
Director: Atheena Frizzell
Special Jury Recognition: Darcy's Quinceañera
Director: Sam Cooper
SXSW Film Design Awards
Excellence in Poster Design
Winner: Fry Day
Designer: Caspar Newbolt
Special Jury Recognition: Like Me
Designer: Jeremy Enecio
Excellence in Title Design
Winner: Into The Current
Directors: Chris R. Moberg and Jared Young
SXSW Special Awards
SXSW LUNA Gamechanger Award – Narrative
Winner: INFLAME
Director: Ceylan Ozgun Ozcelik
SXSW LUNA Chicken & Egg Award – Documentary
Winner: I Am Another You
Director: Nanfu Wang
SXSW Louis Black "Lone Star" Award
Winner: Mr. Roosevelt
Director: Noël Wells
SXSW Adam Yauch Hörnblowér Award
Presented to: Assholes directed by Peter Vack
SXSW Karen Schmeer Film Editing Fellowship Presentation
Presented to: Leigh Johnson