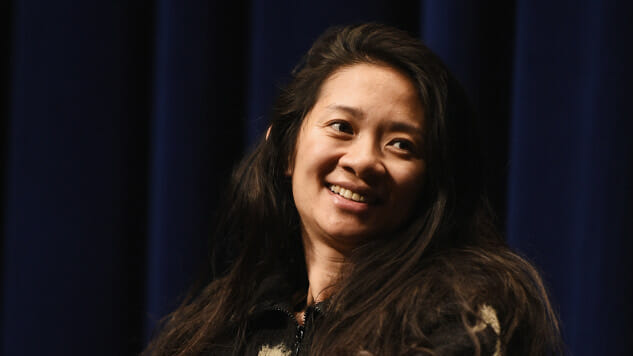 Chloe Zhao is the latest rising director to join the Marvel fold, as the acclaimed The Rider director has landed the gig helming the studio's Jack Kirby-created The Eternals, per THR.
Zhao is the second solo female director in Marvel's history, as well as the first female director of color. She was originally considered for a forthcoming solo Black Widow film, although that gig ultimately went to Australian director Cate Shortland. Next year's Brie Larson-led Captain Marvel, which just got a buzzy first trailer, was co-directed by Anna Boden and Ryan Fleck, making it Marvel's first project overseen by a female director.
Other directors considered before Zhao landed the project include Watchmen pilot helmer Nicole Kassell and Bumblebee's Travis Knight, as well as Cristina Gallego and Ciro Guerra, the duo behind Colombian film Birds of Passage.
The script was penned by Matthew and Ryan Firpo, who topped the 2017 Black List with their spec script Ruin.
Created by Kirby in 1976, the title features the super-powered and near-immortal Eternals, along with their evil offshoots known as the Deviants, who were created by cosmic beings known as Celestials.
The Eternals is a huge leap for Zhao, who made a promising debut on the American indie festival scene in 2015 with Songs My Brother Told Me, which she followed up earlier this year with The Rider. Zhao set her first two films on Native American reservations in South Dakota, mostly using local residents and non-professional actors for their casts.
The Eternals, though, will have to slot into the colossal Marvel Cinematic Universe, and Zhao will need to report to Marvel head Kevin Feige, who will produce the film, as he does with every installment of the franchise. Zhao is certainly an exciting choice for a major blockbuster, although we'll have to see whether her quiet, meditative eye will carry over.
No word yet on a release date for the film.