Fantastic Beasts and Where to Find Them, the forthcoming film from the now-franchised J.K. Rowling's Wizarding World, is set for release on Nov. 18.
So far, we've seen two trailers full of Eddie Redmayne as creature expert Newt Scamander running around a chaotic 1920's New York armed with a bottomless, monster-filled suitcase. These trailers have also shown us glimpses of co-stars Katherine Waterston, Dan Fogler, Colin Farrell and Carmen Ejogo looking generally concerned at whatever beasts have run amok.
Now, Warner Bros has shared a new poster for the film (see below) along with the promise of "fantastic" news that will apparate soon.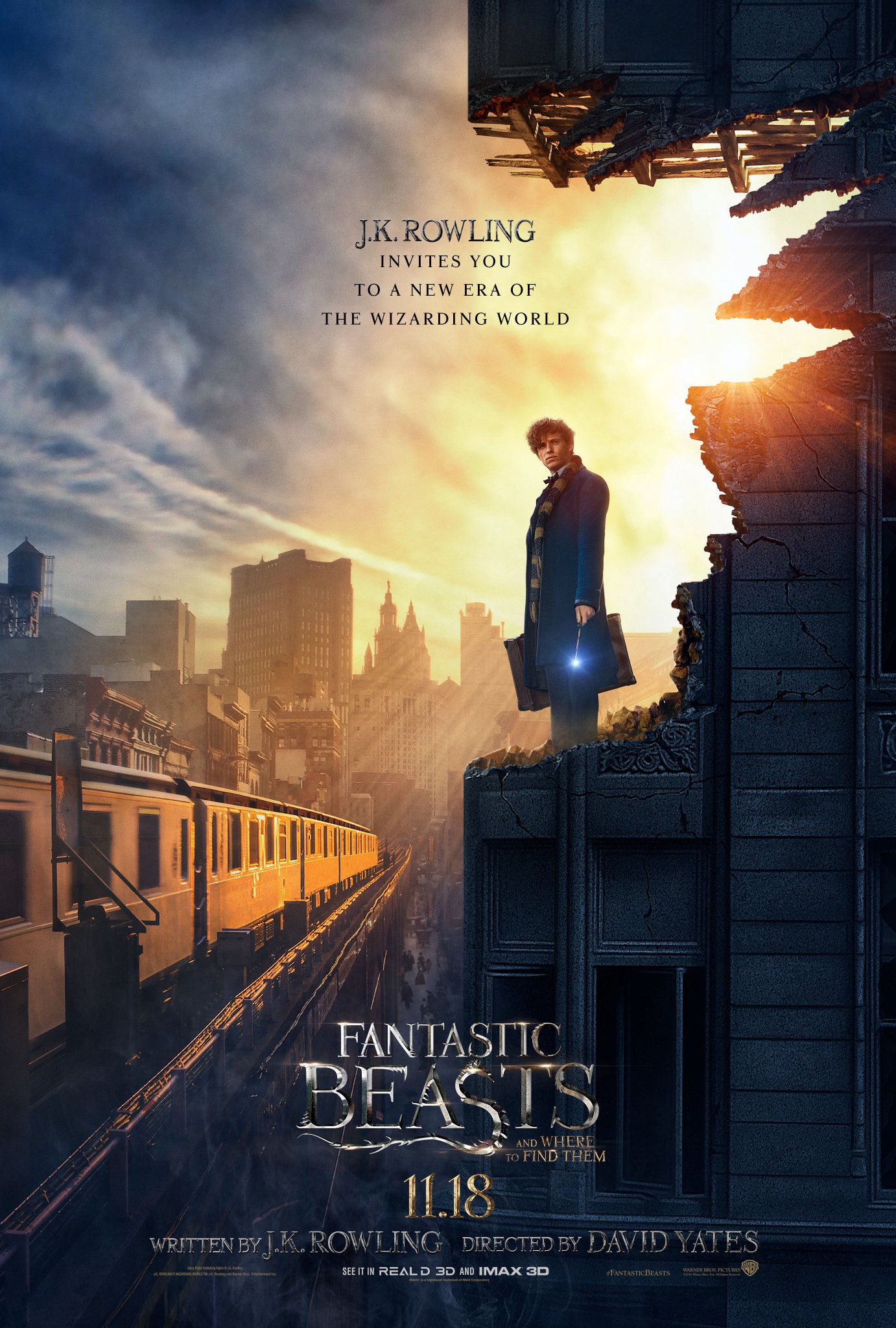 No word or hints on what creature has either blasted or snacked on the remains of the building Redmayne is standing on.
Stay tuned for updates on the promised "fantastic" news, watch the latest Fantastic Beasts trailer below and read our thoughts on why the film could serve as the best-ever setting for a Harry Potter videogame.