Watch the First Trailer for Ewan McGregor-Directed American Pastoral
Image via Lionsgate/YouTube
Movies
Video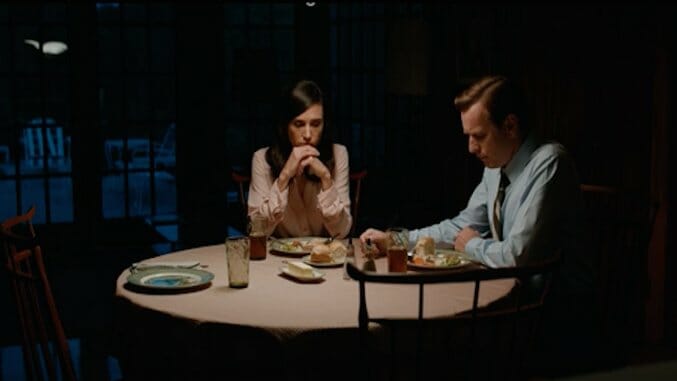 Lionsgate has released the intriguing first trailer for American Pastoral, which will be Ewan McGregor's directorial debut. McGregor also stars in the film along with Jennifer Connelly and Dakota Fanning.
American Pastoral is an adaptation of Phillip Roth's 1997 Pulitzer Prize-winning novel of the same name. Set in the late 1960s, it tells the story of Swede (McGregor), a former high school athlete golden boy and now successful Newark businessman, whose seemingly perfect life falls apart when his teenage daughter Merry (Fanning) is accused of setting off a bomb in protest of the Vietnam War and subsequently disappears.
The trailer sets high expectations with gorgeous cinematography and glimpses of emotional moments in the film. Set against Jasmine Thompson's breathy version of "Mad World," the only words spoken are a radio announcement that police are looking for Merry and the question from her mother (Connelly): "Where is she?"
The film won't premiere until October, but Deadline has previewed it and already deemed it "unquestionable awards bait," calling McGregor's direction "remarkable" and Fanning's performance "surprising." John Romano, who previously adapted Lincoln Lawyer and Nights in Rodanthe, penned the script and Lakeshore (Age of Adaline, Million Dollar Baby) is producing.
Watch the first trailer for American Pastoral above.