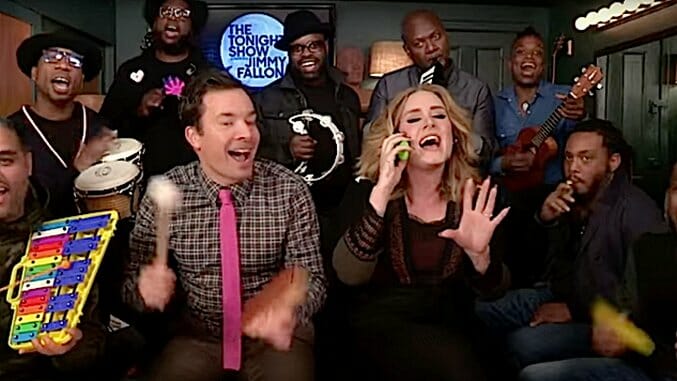 Last night, Adele appeared on The Tonight Show with Jimmy Fallon, and they sat in with The Roots for a "kid instrument" version of her hit single "Hello." As usual with this feature, it's pretty great. Watch that video above.
They also played "Box of Lies," which you can watch here:
And if you need more Fallon + Adele content, check out their interview segments on her SNL appearance, and her love for Frank Ocean and Rihanna.