Alaska Reid Drops Fuzzed-Out, Electronic Gem "She Wonders," Announces Tour Dates
The singer/songwriter's debut LP, Disenchanter, arrives July 14 via Luminelle Records
Photo by Parker Love Bowling
Music
News
Alaska Reid
If lead single "Back To This" was any signal that Alaska Reid is one of the most-exciting up-and-coming acts around, then new track "She Wonders" will surely have everyone convinced. The Montana-born and Los Angeles-based singer/songwriter's first offerings from her debut LP Disenchanter have been nothing short of stellar. Co-produced by A.G. Cook (Beyoncé, Charli XCX), Disenchanter is a 10-track collection of coming-of-age songs, emotional landscapes and fantastical rememberings of everyday life. After "Back To This" and "She Wonders," July 14 can't come soon enough.
"She Wonders" is not just a mystical, distorted slice of electronic alt-rock; it's an awe-inspiring piece of storytelling from Reid, who's quickly establishing herself as a literary force unbound by any textbook sonic architecture. Beginning like a mid-1980s synth-wave track and erupting into a woozy 1990s resplendent, "She Wonders" centers the focus on Reid's lush, lullaby vocals that skate across a narrative of disenchantment and exhaustion from playing live shows and finding small stardom. "And the mist of Texas rain / Makes a halo 'round her face / And he asks her on the Jackalope patio / Do you feel like a rockstar on stage? / She says it never lasts / I feel 8 and 70 years old so fast," she sings.
"Personalities of touring artists are like nesting dolls. People reveal different elements of themselves to fans, the touring group, the rest of the band, and so on," says Reid. "I grew up playing a shit-ton of dive bars, just me and my guitar. I wanted the song to reflect how psychologically exhausting it is, treating the chorus like an inner monologue cornered by how lonely and uncool live indie music can feel."
Check out the music video for "She Wonders" and Alaska Reid's upcoming tour dates below.
Disenchanter Album Artwork: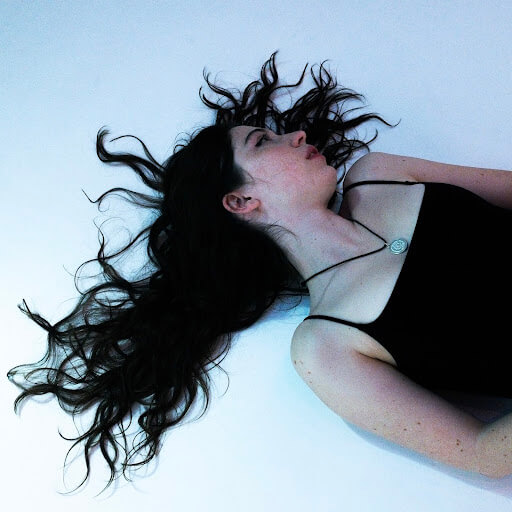 Disenchanter Tracklist:
French Fries
Dogs & Girls
She Wonders
Leftover
Palomino
Back To This
Arctic Heart
Always
Seeds
Airship
Alaska Reid's Upcoming Tour Dates:
9/6 – Los Angeles, CA @ Moroccan Lounge
9/7 – San Francisco, CA @ Café Du Nord
9/9 – Austin, TX @ Mohawk
9/11 – Chicago, IL @ Schubas
9/14 – Brooklyn, NY @ Baby's All Right
9/15 – Washington DC @ DC9
9/16 – Boston, MA @ Café 939
9/18 – London, UK @ Moth Club