Arcade Fire Share Lively Bomba Estéreo Remix of "Everything Now"
Photo by Theo Wargo/Getty
Music
News
Arcade Fire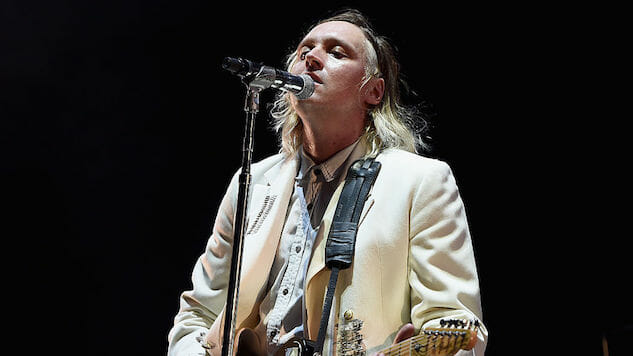 Arcade Fire released Everything Now in July and took on an expansive world tour in support of the album. For shows in Europe, the U.S. and Latin America, they enlisted Colombia dance-rock band Bomba Estéreo for support, and now, Arcade Fire have shared a remix by the group of their album's title track, "Everything Now (Todo Ya)."
Bomba Estéreo's remix makes the original even more lively and danceable, incorporating Afro-Colombian rhythms into the electronic song. Singer Liliana Saumet also contributes a rap to the remix and a flute melody to add more Colombian folk elements.
"We envisioned this new remix musically as being a mix between champeta vibes (the incredible riff played by our new guitar player Jose Castillo in the chorus) and electronic cumbia (the beat for the rest of the track)," Bomba's Simon Mejia says in a statement. To reimagine the track, they set out to create "a blend between the original funky/electro/disco vibe of the track and [their] electro tropical style."
Listen to "Everything Now (Todo Ya)" below, and compare it to the original here.