Beach Bunny Announce Debut Album Honeymoon, Share "Dream Boy"
Images via Brandon Hoeg/Everybody's Baby, Mom+Pop
Music
News
Beach Bunny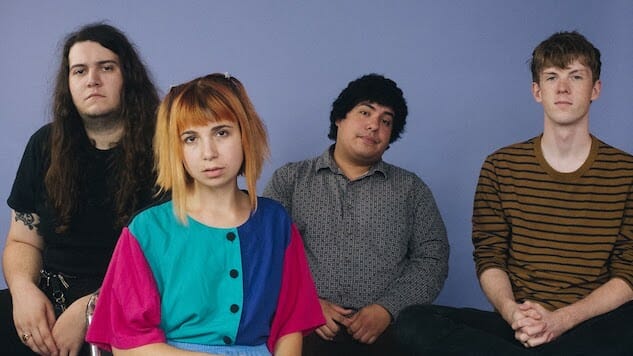 Chicago-based group Beach Bunny have announced their debut album Honeymoon, due out on Feb. 14, 2020. Following four self-released EPs that culminated in 2018's Prom Queen, the title track of which garnered over 67 million streams and hit #1 on SiriusXMU earlier this month, the forthcoming album is Beach Bunny's first full-length project to be released with Mom+Pop. The four-piece fronted by Lili Trifilio have also shared a new single, "Dream Boy," with a video directed by Matt Gehl from Everybody's Baby.
Trifilio says of the new song in a statement:
"Dream Boy" was inspired by summer love—it is a song about being jaded to the idea of falling for someone again after being heartbroken in the past. It's about giving into the butterflies in your stomach even when love seems so scary at times. In the context of Honeymoon, "Dream Boy" is an anthem of change in perspective, instead of viewing love as difficult the listener begins to open up to the possibility that just because the past was painful, doesn't mean the future has to be. It reminds me of the color baby blue, poolside romance, and the optimism of summer's beginning.
Check out the video for "Dream Boy" below, as well as Beach Bunny's updated tour dates. You can preorder Honeymoon here.
Honeymoon Album Art: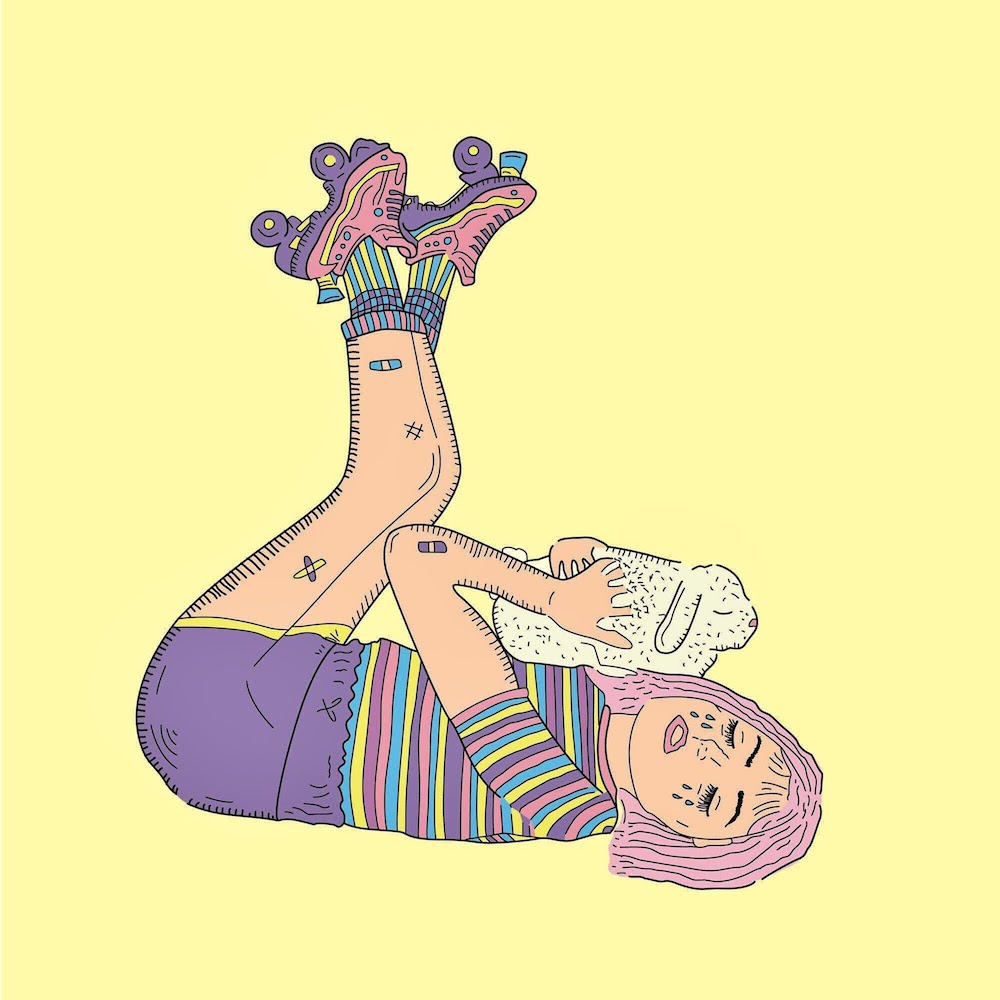 Honeymoon Tracklist:
1. Promises
2. Cuffing Season
3. April
4. Rearview
5. Ms. California
6. Colorblind
7. Racetrack
8. Dream Boy
9. Cloud 9
Beach Bunny Tour Dates:
October
31 – Chicago, Ill. @ Thalia Hall SOLD OUT
November
16 – Detroit, Mich. @ El Club
17 – Toronto, Ont. @ The Hard Luck SOLD OUT
20 – Allston, Mass. @ Great Scott SOLD OUT
21 – Brooklyn, N.Y. @ Rough Trade NYC SOLD OUT
22 – Philadelphia, Pa. @- Everybody Hits SOLD OUT
23 – Washington, D.C. @ Songbyrd SOLD OUT
24 – Carrboro, N.C. @ Cat's Cradle SOLD OUT
25 – Atlanta, Ga. @ Drunken Unicorn SOLD OUT
26 – Nashville, Tenn. @ DRKMTTR
27 – Columbus, Ohio @ Big Room Bar
December
05 – Madison, Wis. @ High Noon Saloon
06 – Minneapolis, Minn. @ 7th St Entry SOLD OUT
07 – Grinnell, Iowa @ Gardner Lounge at Grinnell College
08 – Indianapolis, Ind. @ Hoosier Dome
February 2020
22 – Chicago, Ill. @ Metro
28 – Austin, Texas @ Barracuda
29 – Houston, Texas @ The Secret Group
March 2020
01 – Dallas, Texas @ Ruins
03 – Phoenix, Ariz. @ The Rebel Lounge
04 – Los Angeles, Calif. @ The Roxy Theatre
05 – San Diego, Calif. @ Che Cafe
07 – San Francisco, Calif. @ Great American Music Hall
09 – Portland, Ore. @ Polaris Hall
10 – Seattle, Wash. @ The Vera Project
12 – Salt Lake City, Utah @ Kilby Court
13 – Denver, Colo. @ Lost Lake
27 – Washington, D.C. @ Rock & Roll Hotel
28 – Philadelphia, Pa. @ First Unitarian Church
29 – Boston, Mass. @ Brighton Music Hall
31 – Brooklyn, N.Y. @ Music Hall of Williamsburg